Faculty of Health, Psychology and Social Care » News & Media » News
News |
Friday, 26th July 2019
Chief Nurse of Health Education England awards 'Outstanding' graduates
Two Nursing Associates selected as 'Most Outstanding': Paula Campbell-Powell and Yvonne Reid-Hermitt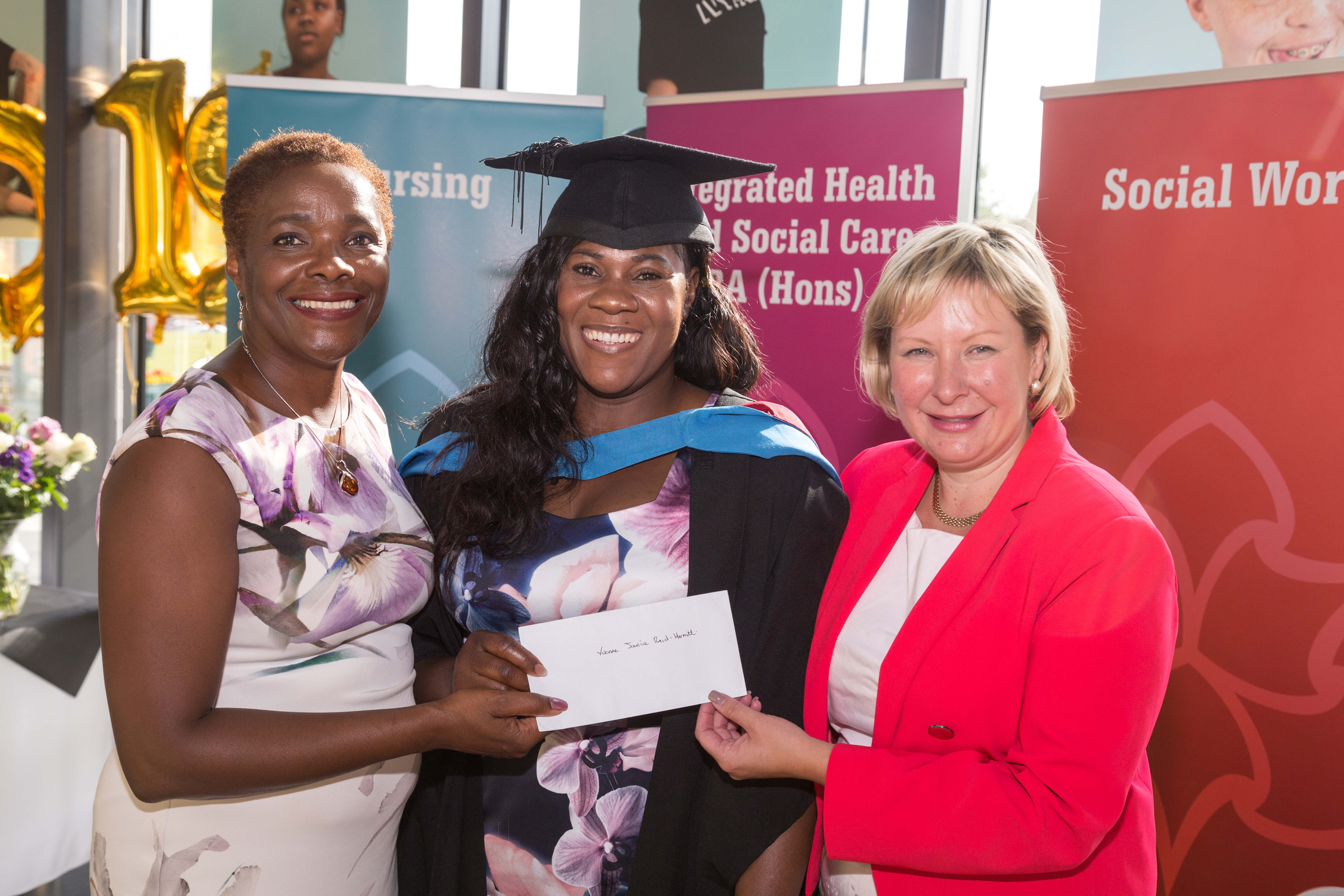 Professor Lisa Bayliss-Pratt, Chief Nurse of Health Education England (HEE) and pioneer of improving education and routes into nursing, attended the graduation ceremony of Manchester Met Nursing students last week to deliver a special award to two newly qualified Nursing Associates (NA).
Lisa, who is responsible for leading national policy, workforce planning and education for nursing in the UK, led the national introduction of the role of Nursing Associate, a position that bridges the gap between healthcare assistants and registered nurses.
It offers professional development to healthcare workers in support roles, as well as improved routes into a career in nursing for those who may not have the qualifications to enter onto a traditional course. Trainees work while they study, receiving a salary that rises as students progress.
The new Lisa Bayliss-Pratt Award recognises students who demonstrate significant progression and overcome adversity to qualify as a Nursing Associate. Two of our Nursing Associates were selected as 'Most Outstanding': Paula Campbell-Powell and Yvonne Reid-Hermitt. Both Paula and Yvonne worked in Healthcare Support Worker roles before training to become an NA.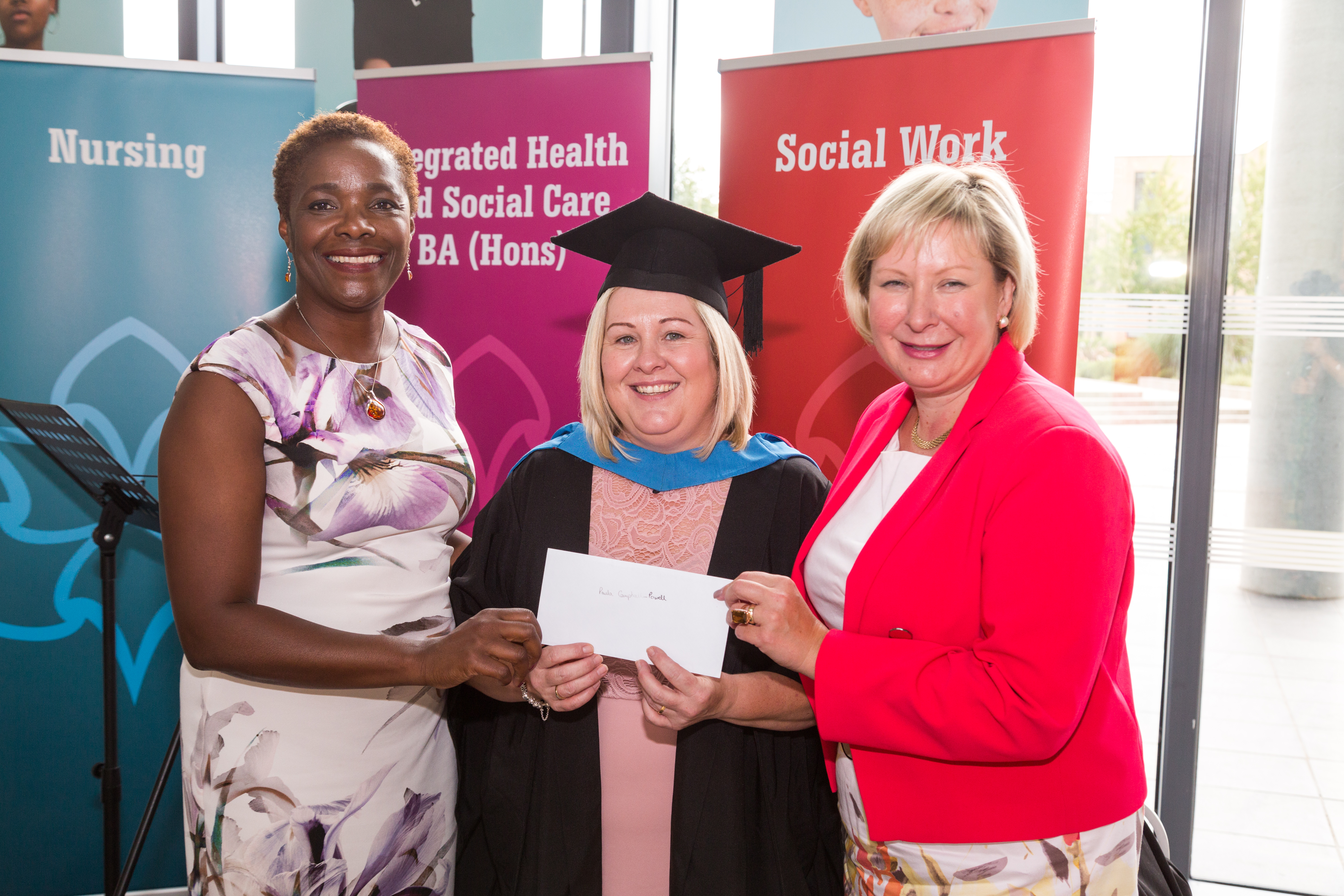 Lisa said: "An award like this - while recognising the fantastic individual achievements of Man Met students - also underlines the great teaching and learning at the University, and the productive partnership working between Manchester's education system and the health service.

"Yvonne and Paula encapsulate all that is great about our wonderful nursing profession – their determination, hard work, focus and willingness to achieve despite the personal obstacles I know they have had to overcome, and, not least, their passion to make a difference to the people they work with, their families and communities."

Professor Laura Serrant OBE, Head of Nursing at Manchester Met said: "It's been a privilege to welcome Lisa to today's celebration of our fantastic nursing students. Lisa's dedication to training a workforce that is reflective of the community it serves is particularly resonant in cities such as Manchester.
"All of our students are united by a shared goal to provide exceptional care for others, and it's important that dedicated and passionate people like Paula and Yvonne have accessible routes to progress and develop. They, and all of our graduates, have achieved this with their hard work and determination and we couldn't be prouder."