Faculty of Health, Psychology and Social Care » News & Media » News
News |
Monday, 14th October 2019
Manchester Metropolitan research on communication disability lauded
Professor Janice Murray wins award for work in language and communication disability, with further recognition for other projects.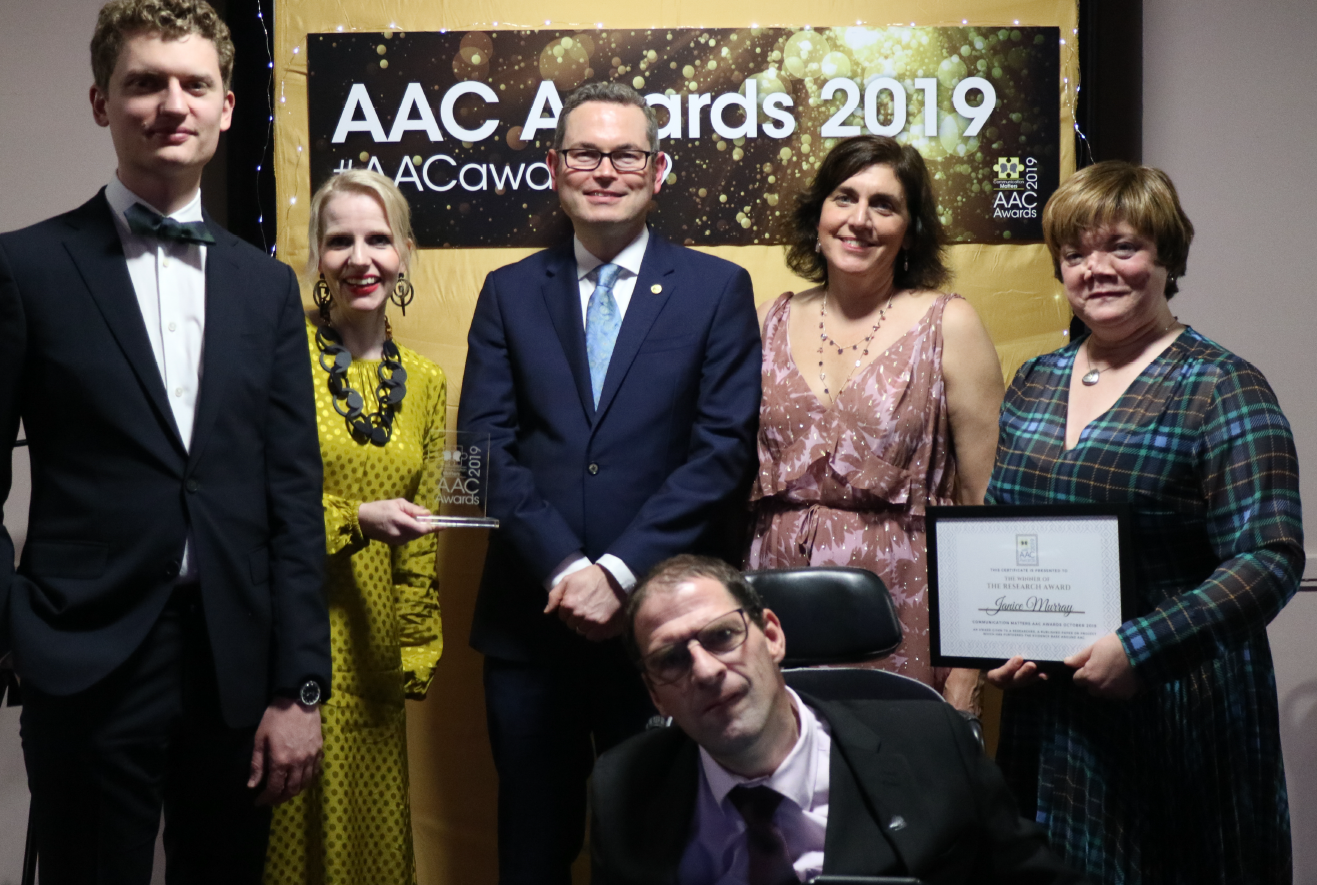 Manchester Metropolitan's work in Augmentative and Alternative Communication (AAC) has been recognised at the inaugural Communication Matters Awards.
Professor Janice Murray won the 'Research' category for her highly regarded work in language, disability and Augmentative and Alternative Communication (AAC), as well as her presentation work on the international stage.
The I-ASC (Identifying Appropriate Symbol Communication) Project, which aims to improve the outcomes for children with little or no intelligible speech and is led by Professor Murray, was also recognised as runner-up.
I-ASC, which recently launched a new website for professionals and families, aims to influence current practice and improve the quality of decision making when selecting communication aids for children.
The evening celebrated nine award categories, crediting multiple winners for their hard work and dedication to the AAC community. As the first of its kind, the awards ceremony celebrates the individuals that use all forms of communication, their families, as well as the companies and professionals that provide support in these areas.
Manchester Met PhD student Helen Paterson was also highly commended for her work with adults with acquired communication disability.
Professor Murray said: "Using natural speech is something that most of us take for granted and this research promotes our understanding of how to use technology to enable communication-disabled people to demonstrate ability, rather than focus on disability.
"Aided communicators are individuals with varied characteristics and this makes large scale research important. It's a huge honour for both my and wider research to be recognised in this way."
Helen Whittle, Chair of the Board of Trustees of Communication Matters, commented: "We're over the moon with the response to the recent AAC Awards ceremony. We believe in celebrating the dedication and commitment of those who work so hard within the AAC sector, and these awards created the perfect opportunity to do exactly that."