Faculty of Health, Psychology and Social Care » News & Media » News
News |
Thursday, 12th December 2019
Unique insight into nurse training in Manchester for Hong Kong students
What is it like to train to be a nurse in Manchester? Student nurses from Chinese University of Hong Kong find out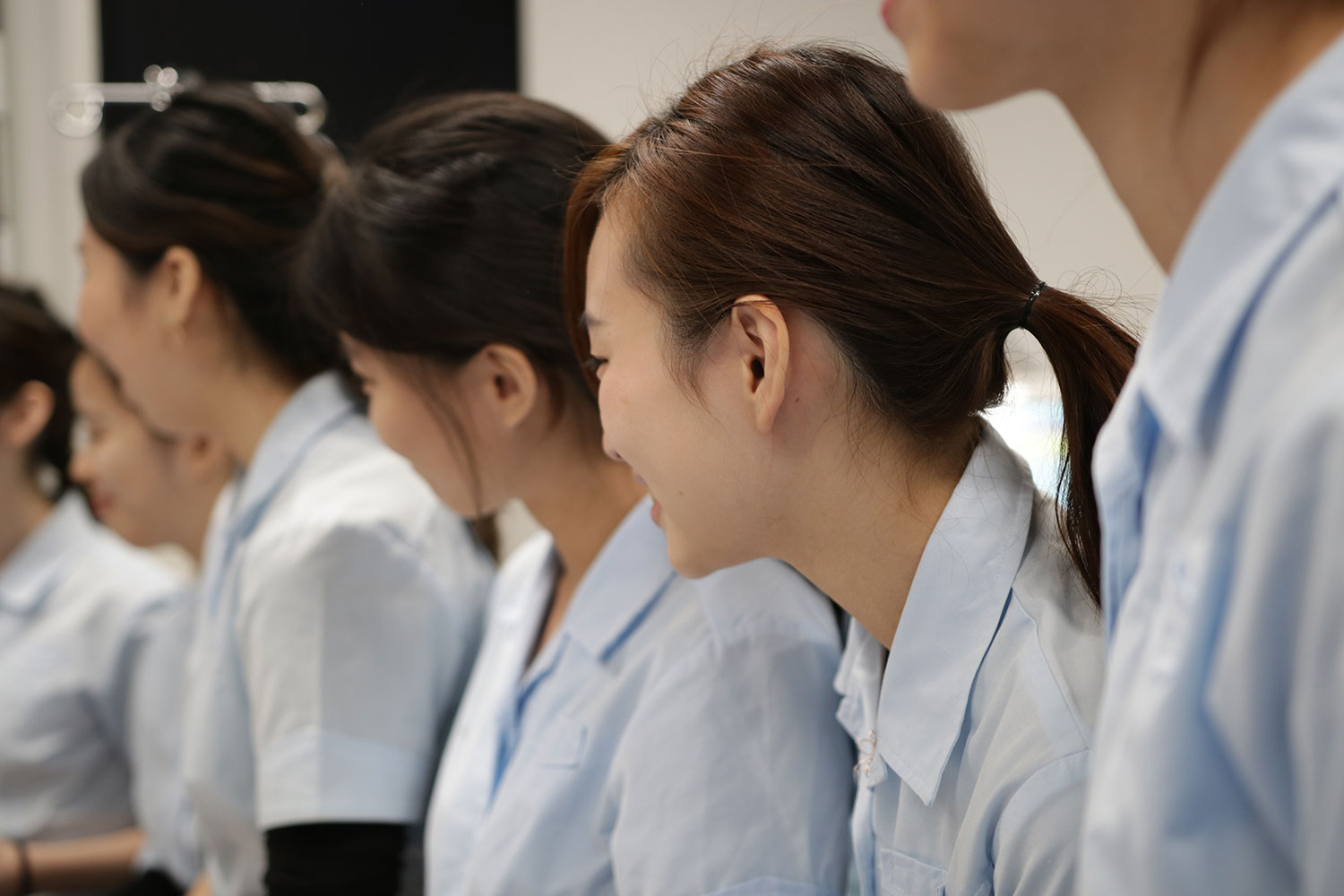 Student nurses from the Chinese University of Hong Kong visited the Faculty of Health, Psychology and Social Care recently.
Twenty students spent two weeks with the Department of Nursing, collaborating with our students and getting involved in a variety of activities, such as taster lectures, placements and getting to grips with our teaching facilities, including our patient mannequins.
They also visited Manchester University Hospitals NHS Foundation Trust, practising with the same Practice Education Facilitators who help our students with their placements whilst on the course.
During their visit, the students attended several lectures, learning about communication in healthcare, substance misuse, HIV and AIDs and gaining a unique insight into nursing and health priorities in the UK. A lecture on pain management was identified as a particular highlight, as students compared with common practices in Hong Kong SAR.
Manchester Metropolitan University has been collaborating with the Chinese University of Hong Kong (CUHK) for a few years now, first hosting CUHK nursing students in November 2018. Earlier this year, our own students visited CUHK in Hong Kong SAR as part of their Global Perspectives unit.
Danita Wilmott, Senior Lecturer for Nursing, said:
"We were delighted to welcome the second cohort of student nurses from CUHK in November. The two-week programme was evaluated positively, with particular reference to outstanding teaching and placement visits. The visit provided a valuable opportunity to develop international student relationships with both visiting and home students sharing experiences of nurse education courses in their respective countries. We look forward to continuing with the exchange programme in the future."