Faculty of Health, Psychology and Social Care » News & Media » News
News |
Friday, 13th April 2018
University host US-exchange alumni event
The University and US embassy celebrated the launch of a new North West-based Chapter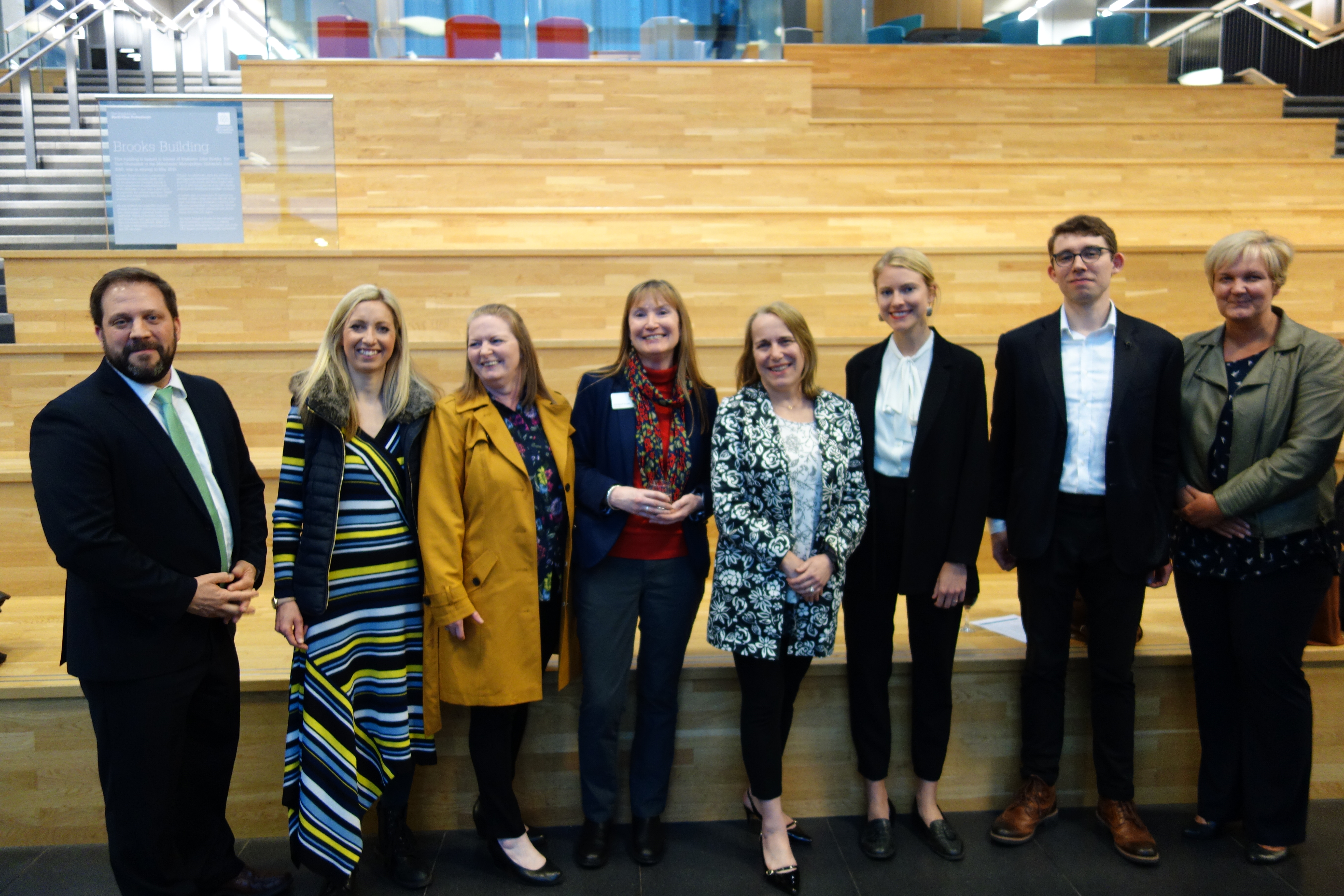 The Faculty of Health, Psychology and Social Care at Manchester Metropolitan University and the US Embassy celebrated the launch of a new North West-based Chapter for US-exchange alumni, this week.
The new Chapter for former Fulbright scholars and other US-exchange alumni met for the first time in the Brooks Building yesterday evening (12 April).
The aim of the Chapter is for people based in and around Manchester who have participated in exchanges to the USA, to network informally, and to meet Embassy colleagues.
The event was organised, and attended by, staff from the Cultural Affairs Office of the US Embassy based in London including Courtney Austrian, Minister Counselor for Public Affairs; Anne Giles, Program Manager, Cultural Affairs; and Gerry Kaufman, Assistant Cultural Attaché.
Professor Sarah Grogan from the Department of Psychology said: "This is a great opportunity for Manchester Metropolitan, and we are excited about this new partnership.
"I participated in a Fulbright Teaching Exchange myself in 1996-7. I taught Psychology to students at the Gainesville and Melrose campuses of Santa Fe Community College in Florida, and my exchange partner from Florida, Dr Stephan Sussman, taught Psychology at Manchester Met. We effectively swopped lives (jobs, houses, cars) for a period of about six months. It was a really great experience, and I learned a lot about living and working in the US.
"Last night was really enjoyable, with around 30 attendees sharing their own experiences of studying or working in the US. Hopefully this will lead to new US-UK collaborations and more exchanges in the future."