Faculty of Health, Psychology and Social Care » News & Media » News
News |
Thursday, 10th May 2018
World Cup 2018: Investigating the impact of the Street Child World Cup
Researchers head to Moscow, ahead of the FIFA World Cup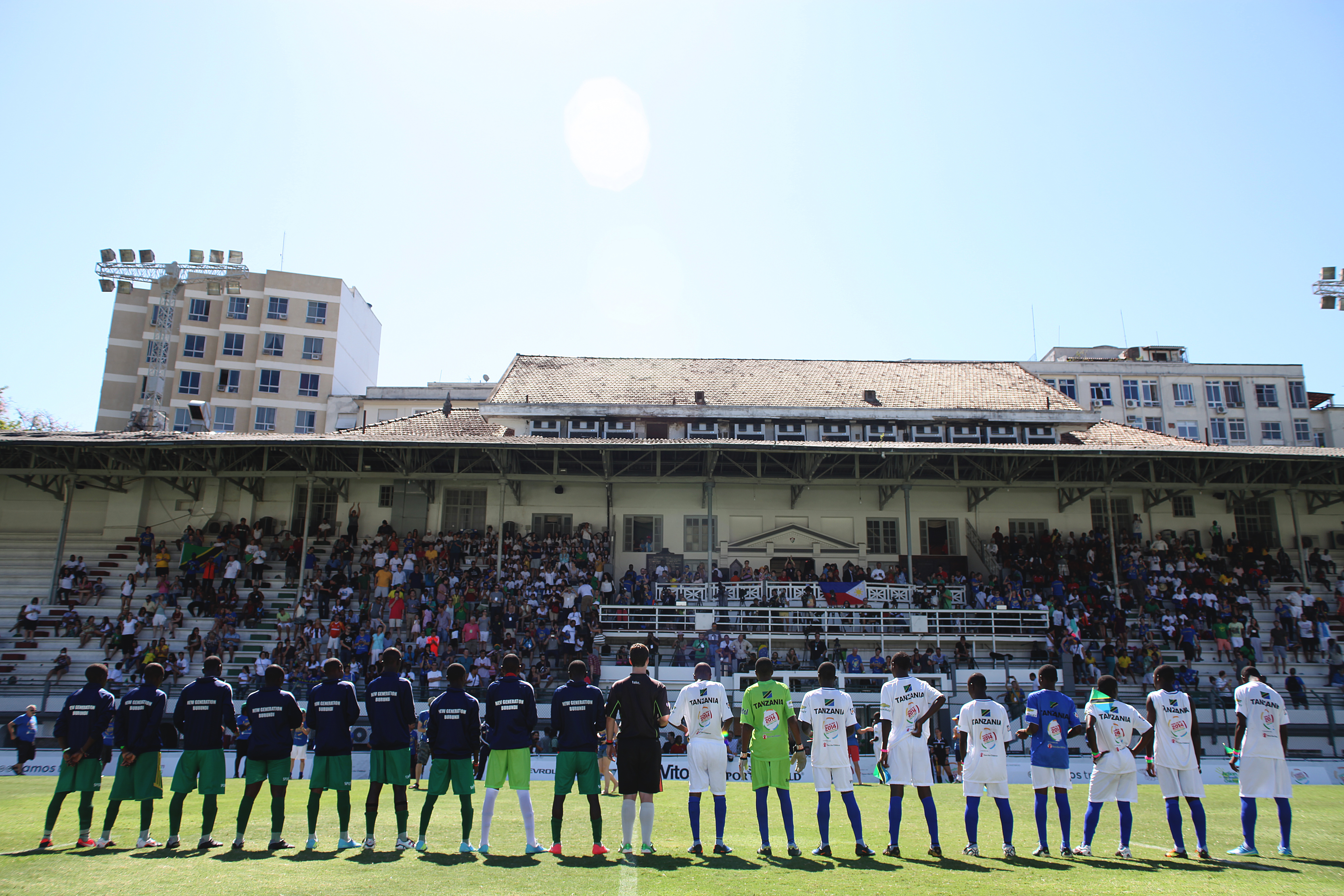 Over 200 street-connected young people from across the world will come together today in Moscow for the third Street Child World Cup and researchers from Manchester Metropolitan University will be joining them to explore the tournament's impact.
The Street Child World Cup uses the power of football to raise awareness and tackle the widespread stigma faced by street-connected children, inspiring countries, governments and communities to better protect, respect and support street-connected children everywhere.
The international football competition will bring together 24 national teams, made up of girls and boys, to represent their countries on the pitch. Off the pitch, the young people will make their voices heard at a Festival of Arts and Congress for their Rights, calling for awareness of the millions of children living and working on the streets worldwide.
Dr Su Lyn Corcoran, Research Associate at the Manchester Metropolitan University's Education and Social Research Institute, and Dr Jeremy Oldfield, Senior Lecturer in Psychology, will be exploring the impact participating in the Street Child World Cup has on the young people who take part, the communities they belong to, and the organisations who support their participation.
Understanding the impact
Dr Oldfield said: "As advocacy is increasingly played out on international platforms, this research is important to understand how the 'ambassador' role as a voice for other street-connected young people affects the players' own particular journeys away from the street."
Examples of advocacy campaigns, like the Street Child World Cup: The Future Depends on You 2018, can provide young people with opportunities to journey to a new country, or countries.
Such journeys can develop positive representations of the communities that these young people belong to and provide audiences and potential donors with first-hand experience or 'relationships' with them.
They are also used to amplify the voices of the young people participating, offering them an opportunity to be heard advocating for themselves.
Run by Street Child United in association with Save the Children and Russian telecoms operator MegaFon, the Street Child World Cup offers researchers the opportunity to explore an international advocacy campaign's impact on participants, multiple organisations from many different countries and the wider communities to which the young people belong.
Post-event, Dr Corcoran and Dr Oldfield will have the opportunity to investigate the extent to which taking on the role of self-advocate positively impacts upon the continuation of a young person's reintegration journey away from the street and how they figure their own identities as having been street-connected within the publicity of participation in a high-profile event.
Dr Corcoran said: "In events such as the Street Child World Cup, competitors leave their homes in predominantly impoverished areas of large towns and capital cities to become the centre of attention for two weeks before returning to their 'normal lives'. Exploring their experiences and their later transitions back into home communities means we can better understand the impact of participating in such events.
"This could inform the development of frameworks for both the organisation of similar events and managing the transition of participants returning home. Understanding both the positive impact and challenges arising from participation could also inform the development of programmes that model similar opportunities locally and internationally – especially those that change aspirations and build on these aspirations for the benefit of the participants and their communities."