Faculty of Health, Psychology and Social Care » News & Media » News
News |
Friday, 25th May 2018
Health, Psychology and Social Care sweep the Teaching Awards
Faculty bags four awards, including the much-anticipated Teacher of the Year award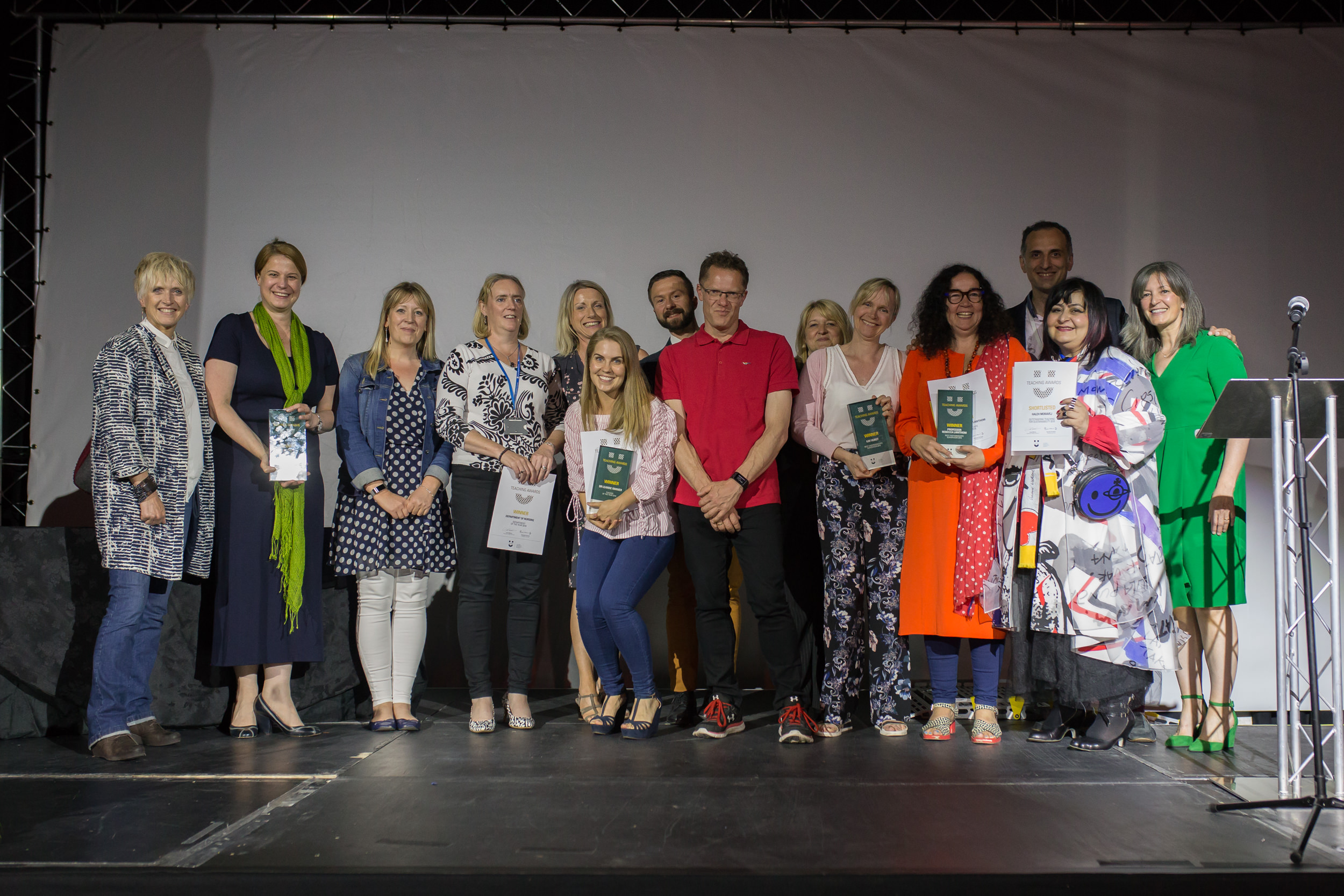 The winners of this year's Teaching Awards were revealed at a glittering awards ceremony last night (24 May) and the Faculty of Health, Psychology and Social Care picked up some big prizes.
The eighth annual Awards took place in The Union's Hall, which was once again transformed and the red carpet rolled out to host the awards ceremony.
To open the evening, Vice-Chancellor, Professor Malcolm Press spoke to guests about working collaboratively to ensure students received the best experience at university.
A total of eleven awards were presented, and the Faculty of Health, Psychology and Social Care bagged four, including the much-anticipated Teacher of the Year award:
Kay Hurst, Senior Lecturer in Physiotherapy - Best Undergraduate Supervisor
Professor Rebecca Lawthom, Professor of Community Psychology - Best Postgraduate Supervisor
Department of Nursing - Department of the Year
Dr Leanne Rimmer, Lecturer in Psychology - Teacher of the Year
The Union's Education Officer, Luca Raimo and Vice President Cheshire, Amie Atkinson compeered the night in front of an audience of over 120 people, all gathered to celebrate outstanding and inspiring teaching at Manchester Metropolitan.
The shortlists were comprised of individuals, teams, courses and departments, all nominated by students at the University. With a total of 765 nominations, a panel comprising of students, Student Officers and representatives from Manchester Met's Centre for Excellence in Learning and Teaching judged entries anonymously.
Find out more about the Teaching Awards.
There were 14 nominees shortlisted from the Faculty of Health, Psychology and Social Care:
Dr Leanne Rimmer – Teacher of the Year
Department of Health Professions – Department of the Year
Department of Nursing – Department of the Year
BSc (Hons) Speech and Language Therapy – Course of the Year
Dr Bartek Buczkowski – Best Undergraduate Supervisor
Kay Hurst – Best Undergraduate Supervisor
Dr Gerasimos Chatzidamianos – Best Postgraduate Supervisor
Professor Rebecca Lawthom – Best Postgraduate Supervisor
Declan O'Reilly – Best Personal Tutor
Dr Geoff Bunn – Outstanding Innovation in Teaching
Caroline Ridley – Outstanding Innovation in Teaching
Adult Nursing Team – Outstanding Teaching for Employability
Andrew Hollingsworth – Outstanding Teaching for Sustainability
Haleh Moravej – Outstanding Teaching for Sustainability