Faculty of Health, Psychology and Social Care » News & Media » News
News |
Friday, 6th July 2018
The NHS is 70: A Manchester Metropolitan Celebration
Watch the University video highlighting our partnerships and work with the NHS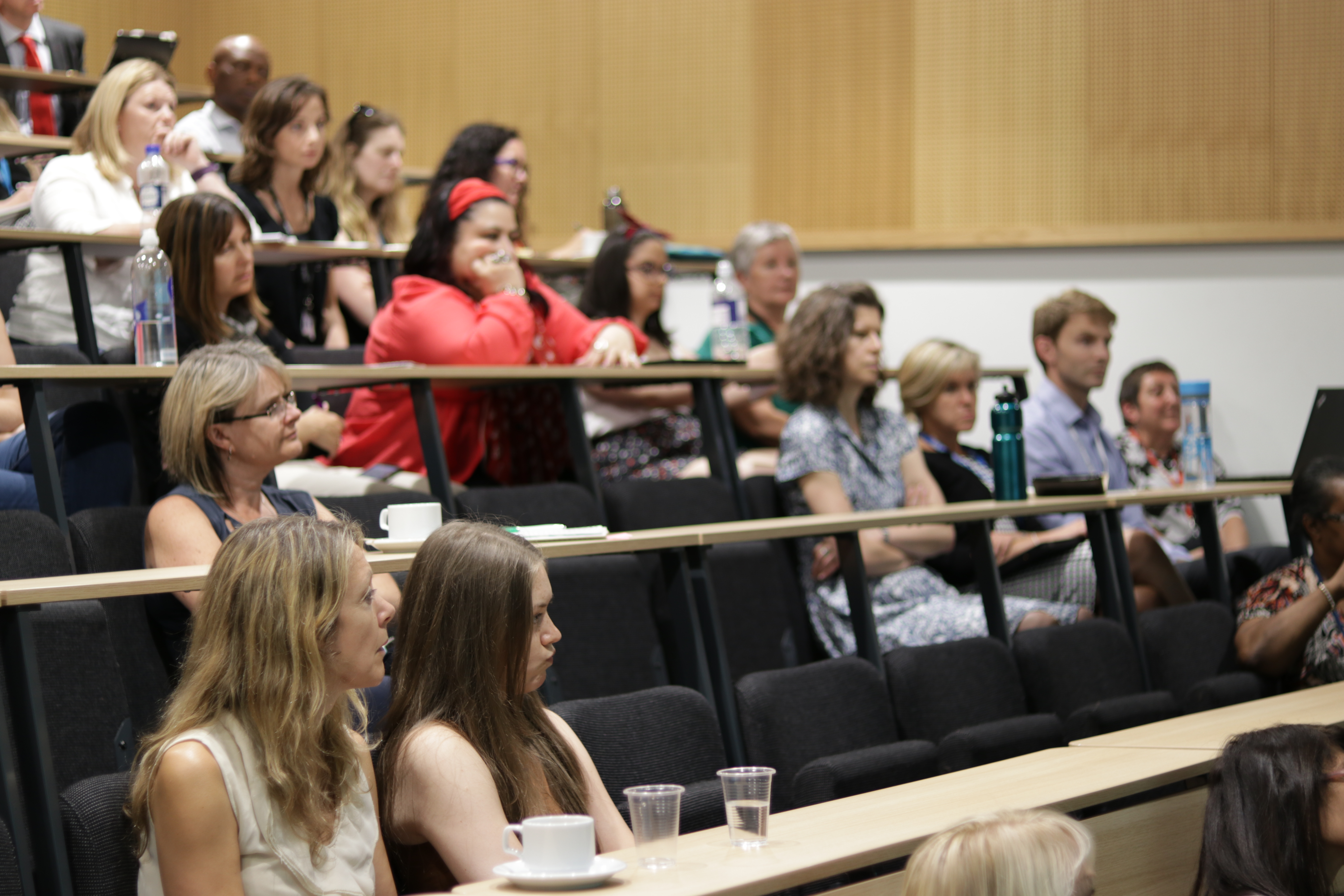 This week the NHS turned 70 and to celebrate, Manchester Metropolitan University have been celebrating the outstanding contributions made by our staff, students and alumni to the service on this landmark occasion.
Professor Alison Chambers, Pro-Vice-Chancellor of the Faculty of Health, Psychology and Social Care at Manchester Metropolitan University, said: "As a University, we couldn't be more proud in helping the NHS celebrate this very important anniversary. We're very proud of our close working relationships with our NHS partners and we're very keen to put people, families and communities at the very heart of what we do."
Watch the University's video highlighting our partnerships with the NHS now.
The Changing Face of Mental Health
The video was shared for the first time on Wednesday (July 4) at the University's special NHS70 event on 'The Changing Face of Mental Health' which attracted staff, students and local residents.
Hosted by Joy Duxbury, Professor of Mental Health at Manchester Metropolitan University, the panel featured a range of mental health speakers and experts.
The first speaker, Malcolm Rae, has extensive experience working in a range of Mental Health specialties and acted as Director of Nursing in both Wigan and Salford.
The stigma around mental illness
Malcolm is Trustee Chair for State of Mind, a charity that harnesses the power of sport to promote positive mental health, promoting an increased awareness of mental fitness, wellbeing and resilience in rugby league players, fans, and communities.
Malcolm explored the stigma around mental illness, particularly among men. He said: "Last year there were over 6,000 suicides in the UK, of which 76%, or 4,623, were male. Suicide currently stands as the biggest single killer of men aged under 45 in this country, with the highest at risk group being middle-aged men."
State of Mind aim to tackle the stigma, signpost people to support, encourage early access that support. Find out more about the charity here. http://www.stateofmindsport.org/
Malcolm added: "We need innovative ways of reaching men in a stigma free environment."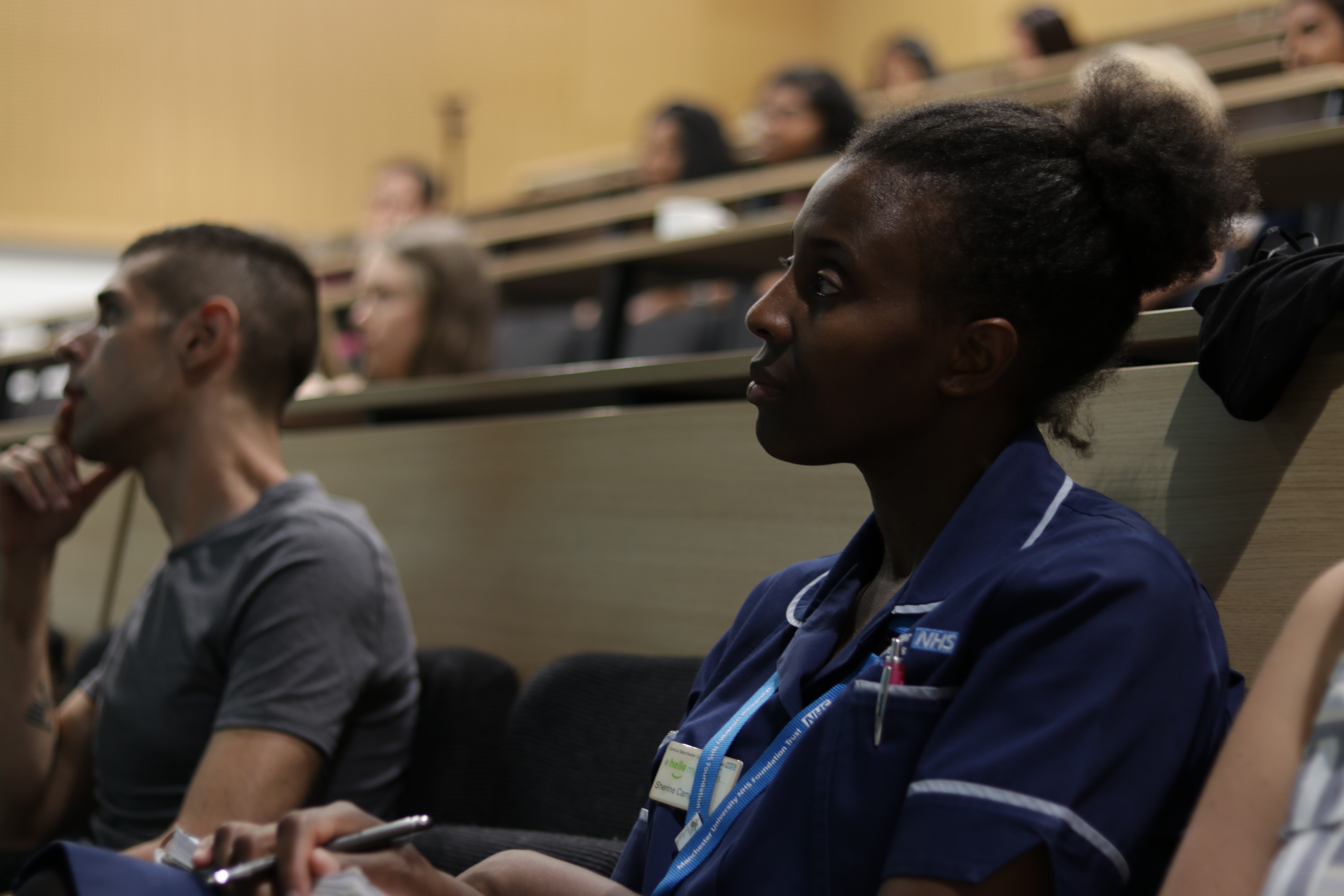 Investment
Dr Prathiba Chitsabesan, Consultant Child and Adolescent Psychiatrist for Pennine Care NHS Foundation Trust and NHS England, presented on the need for investment in mental health.
She said: "Mental health should be just as important as physical health. At present, only 11 per cent of the NHS budget is spent on mental health, and even less on children and young people's mental health.
"The government's Five Year Forward Plan does recognise mental health as a serious issue, alongside cancer. Despite that, mental health care is a journey. We've taken steps in the right direction but we still have a long way to go"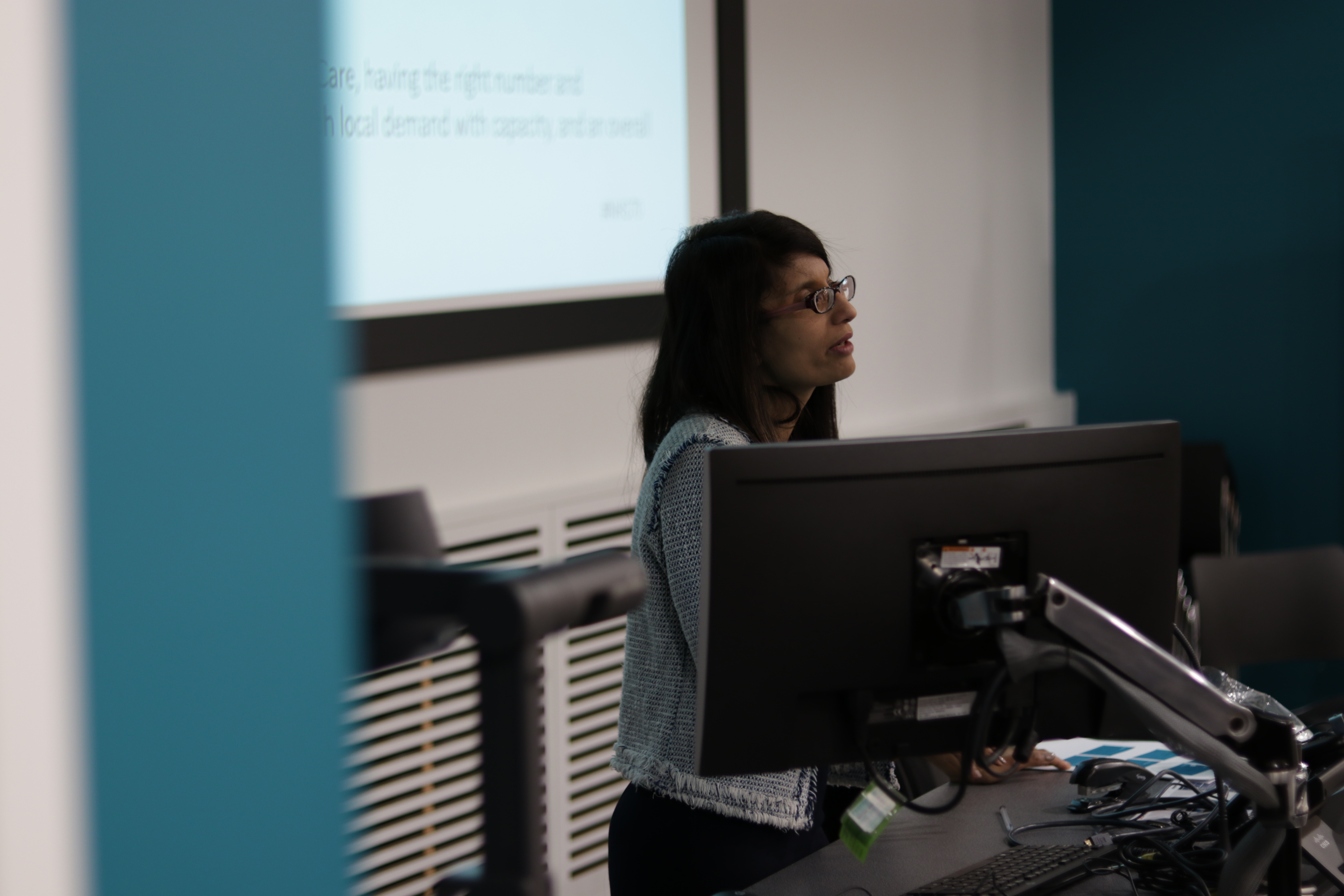 The digital health revolution
Dr Alina Haines, Research Fellow at Manchester Metropolitan University, discussed the digital health revolution.
There has been a surge in the number of mental health-based technologies and apps in recent years but Dr Haines emphasised the fact that there is little regulation: "There are so many apps that 'help' depression out there but very few have research and evidence that support them and this is why government regulation is essential.
"While there are helpful apps and information online, there is damaging information out there too."
Personal experience
Rita Long, NHS Service User, addressed the stigma attached to mental illness, even within families.
At the age of 39, Rita was diagnosed with Bipolar Disorder. Subsequently, she has worked as a 'Service User Researcher' at the Spectrum Centre for Mental Health Research at Lancaster University.
She said: "As a Service User Researcher, I wanted to use my own experiences to inform mental health research."
The aim of the event was to encourage the conversation around the changing face of mental health, exploring revolution over the past 70 years and our predictions for the future.
Following the presentations, there was a panel discussion and questions from the audience which raised issues of digital literacy, language barriers, socioeconomics, technology and social media addiction.