Faculty of Health, Psychology and Social Care » News & Media » News
News |
Friday, 4th January 2019
Conference addresses end of life care for people with alcohol and drug problems
Findings from across Social Care, Social Work, Psychology and Nursing were shared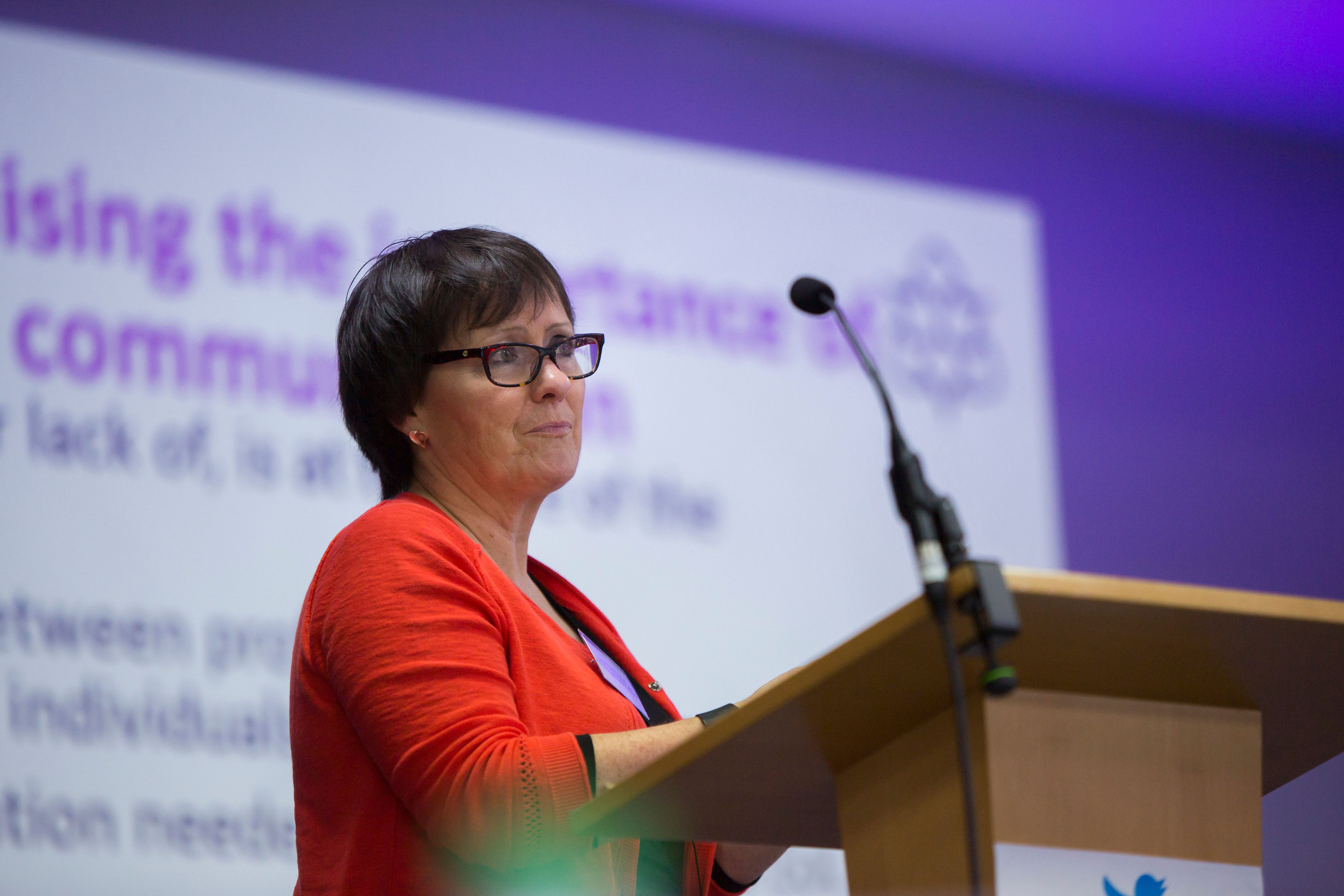 A national conference dedicated to end of life care for people with alcohol and other drug problems was held by Manchester Metropolitan University last month, welcoming doctors, nurses, social workers, charity workers and academics from across the UK.
Researchers at the University, led by Professor Sarah Galvani, have been involved in a research project for the past two years, working in partnership with substance use services, hospices and community networks in the North West and Midlands.
The conference aimed to celebrated and share the innovative and ground-breaking health and social care practice uncovered during the project.
Professor Galvani, Professor of Adult Social Care at Manchester Metropolitan University and the organiser of the conference, said: "In a 'death-averse' society such as ours, it can be difficult even for health and social care practitioners to bring up conversations about the prospect of dying. Many health conditions have unpredictable trajectories, with death impossible to predict. Yet, for most people, a good end of life necessitates facing up to the prospect of dying, and having a chance to set priorities and plan for care. Training is needed to help all health and social care practitioners develop their communication skills about end of life.
"Everyone deserves the best end of life that can be provided for them. The provision of empathetic and compassionate care to all people from marginalised groups needs to be embedded within health and social care systems and monitored in a similar way to equal opportunities. Yet, staff who feel undervalued, under pressure to meet performance targets, or whose workload prevents them from responding to the people they work with in an emotionally engaging way, may struggle to provide compassionate care.
"In sharing the challenges and successes that we have all experienced, we can continue to develop our practice and ensure that our work protects some of the most vulnerable people in our society."
Voices
The conference featured the voices of people with problematic substance use experience, families, friends, carers, and the professionals who work with them.
Guest speakers included individuals from partner organisations:
Vicky Lindsay from Aquarius, an alcohol, drugs and gambling charity based in the Midlands region of England.
Dr Susan Salt from Trinity Hospice, Blackpool.
Amanda Clayson, founder of Voicebox Inc. - a digital collection of 'real and raw' voices including individuals experiences of end of life care across a range of settings.
The afternoon featured a series of workshops, drawing on research, wider policy, practice and academic fields, and allowed time for discussion and networking.
One attendee said: "I have experience of losing a parent to alcohol. I found the material very moving and even though my loss was 18 years ago, those feelings of guilt never go away. It was nice to hear I am not alone."
Collaboration
The conference was opened by the University's Vice-Chancellor, Professor Malcolm Press, who said: "This project is a great example of the value that University-led research can have on society. End of life care in relation to alcohol and drug use is becoming increasingly critical and we need to find novel ways to understand and address these challenges. This can only be done by working across disciplines."
The project, supported by the Big Lottery Fund, featured an inter-disciplinary team of Manchester Metropolitan researchers across Social Care, Social Work, Psychology and Nursing.
Dr Yasir Abbasi, a Consultant Psychiatrist and the Clinical Director for Addiction Services at Mersey Care NHS Foundation Trust, closed the conference and discussed how collaboration can bring about the change needed to try to address the issue of end of life care for those suffering from substance misuse problems.