Faculty of Health, Psychology and Social Care » News & Media » News
News |
Wednesday, 23rd January 2019
Faculty welcomes first cohort on Advanced Clinical Practitioner Masters Degree Apprenticeship
28 practitioners from across the healthcare sector join the University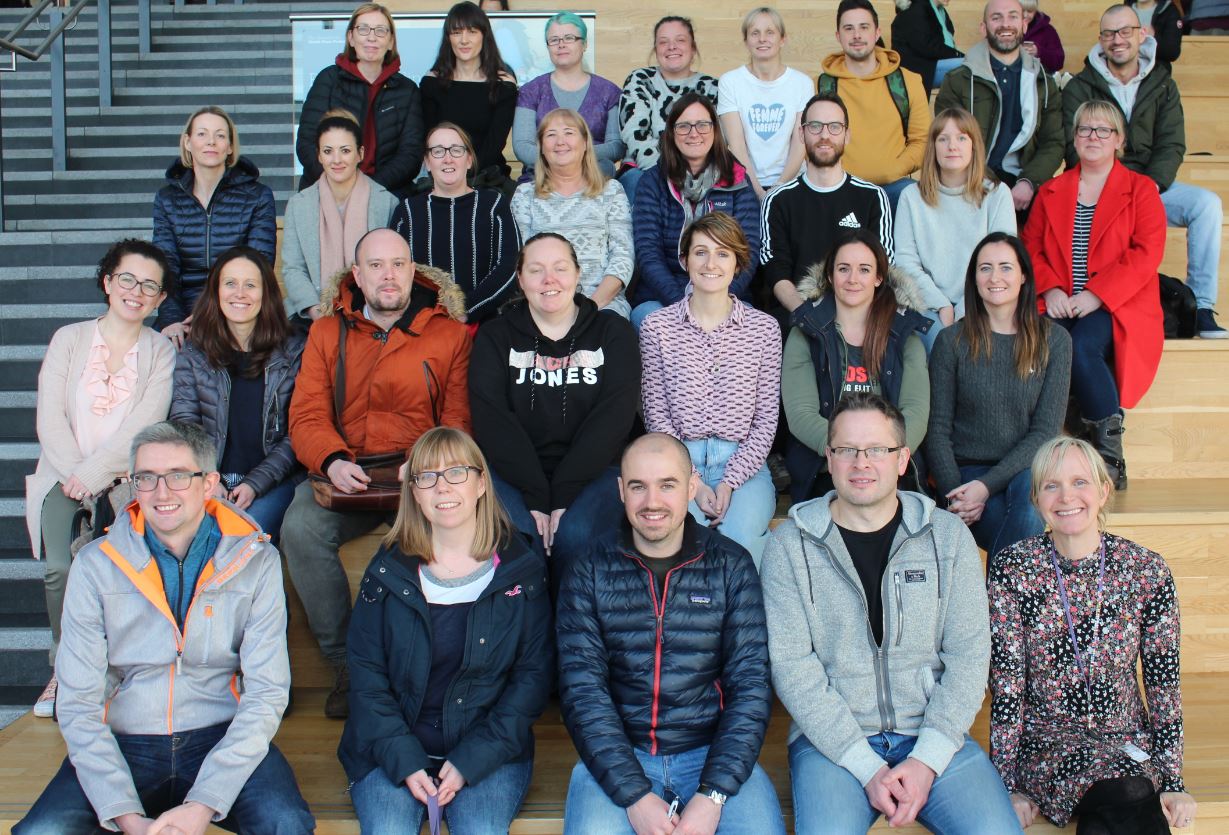 The Faculty of Health, Psychology and Social Care welcomed its first cohort on the Advanced Clinical Practitioner Masters Degree Apprenticeship this month.
Designed for experienced clinicians seeking to progress their professional practice, the new course from Manchester Metropolitan University looks at delivering effective end-to-end patient care.
28 practitioners from across the healthcare sector, including nurses, physiotherapists and paramedics, were welcomed to the University on January 9 to embark on the three-year course.
The programme, led by Kay Hurst from the Department of Health Professions and Anna Kime from the Department of Nursing at Manchester Metropolitan University, has been developed in collaboration with regional health and social care providers and informed by relevant medical and health care practitioners, service users and policy standards.
Kay and Anna said: "The collaborative aspect of the programme is really reflected in the delivery especially in the design of the core and flexible clinical units. The course really allows the degree apprentices to develop professionally and personally."
Clinical practice
Participants immediately got to work, as they were introduced to the topics they will be exploring in more depth over the next three years, as well as beginning to reflect on their own clinical practice.
The Advanced Clinical Practitioner Masters Degree Apprenticeship is a modular programme that requires apprentices to participate in learning and skills development for approximately one day a week.
Alongside the university learning, apprentices will complete structured work-based learning, supported by their mentor, in order to further develop their advanced clinical practice skills. The programme is supported by a bespoke online portfolio, for apprentices to collate evidence of their ongoing competence against the four pillars of advanced practice: clinical practice, clinical leadership, education and research.
Kay and Anna added: "We are incredibly excited to have started delivery of this ground-breaking new programme, and we have a very talented group of inaugural students that really reflect the ethos of the Advanced Clinical Practitioner Masters Degree Apprenticeship. The programme has been developed collaboratively and is inter-professionally led – this was essential to create a programme that is fit for purpose and meets the needs of a future multi-professional workforce."
Find out more about the Advanced Clinical Practitioner Masters Degree Apprenticeship here.