Faculty of Health, Psychology and Social Care » News & Media » News
News |
Tuesday, 5th March 2019
Government framework promises 'new way of working' for social workers
Practice guidance developed by University experts with the Department of Health and Social Care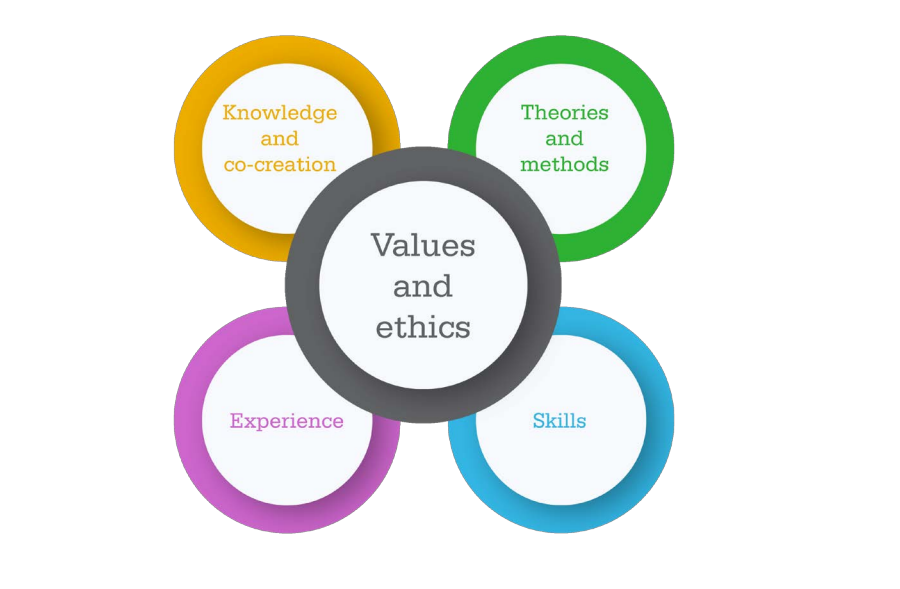 A new government framework developed by Manchester Metropolitan researchers will provide social work and social care professionals with 'a new way of working'.
Launched by the Department of Health and Social Care, the framework provides the sector with new insight to manage difficult real-life situations and the knowledge of when to intervene.
It will now be trialled by four local authorities and assessed by the University's social work researchers.
The new 'strengths-based approach' provides extra guidance for the sector to help social workers when making tough decisions in their everyday roles, after being developed with Manchester Metropolitan.
Essential reading
Lyn Romeo, Chief Social Worker for Adults at the Department of Health described the new framework as "essential reading for modern, progressive social workers everywhere".
The guidance states that practitioners draw upon social work values, theories and methods – and most importantly, a social worker's own knowledge and experience to guide their decisions.
The authors recommend that approaches be applied to direct practice as well as professional supervision and organisations' quality assurance systems.
Romeo said: "The best social workers understand and respect the distinction between theory, research and evidence and their role as professional experts. As well as harnessing evidence and research, they also need imagination, creativity and curiosity to make sure a person's wishes are respected and their life goals remain at the heart of decisions affecting them.
"A strengths and asset based approach is the optimum way to achieve this and so our new practice framework and guidance will help inform social workers about the best ways to support people and their families to make independent decisions about the lives they want to lead."
Professor Samantha Baron, Professor of Social Work at Manchester Metropolitan, along with social worker Dr Tony Stanley, co-produced the framework with people who need support and their families.
A vision
Professor Baron said: "Strengths-based practice is a collaborative process between the person supported by services and those supporting them, allowing them to work together to determine an outcome that draws on the person's strengths and assets.
"We hope that the framework we've produced offers a vision for social work practice which is grounded in the realities of practice, supported by research and embedded in a set of principles and values that are essential to social work.
"The guidance introduces a new way of working for adult social workers, building on current strengths-based practices following the introduction of the Care Act 2014.
"The framework helps bring about system-wide change, which is triangulated between three core areas of social work practice: professional practice, supervisory practice and quality assurance processes. Together, the three elements build an effective way for organisations to build a practice-led system reform to achieve excellence in professional practice for social work."
Handbook
The framework was supported by an accompanying handbook designed to help put the framework into practice.
Developed by principal social workers in the UK, the handbook outlines strengths-based approaches, the legislative context and the necessary skills needed for it to be implemented.
It also contains resources and links for practitioners and a range of examples of strengths-based interventions.
A trial of the new practice framework, commissioned by the Association of Directors of Adult Social Services and evaluated by Professor Baron, will involve a pilot group of four local authorities: Cheshire East, Bolton, Knowsley and Salford.
KcVETS model
The guidance follows on from a 2017 report on strengths-based social work practice with adults and was written following a roundtable event hosted by the Chief Social Worker for Adults in collaboration with the Social Care Institute for Excellence.
Prof Baron added: "The development of a practice framework was to strengthen strengths-based professional practice and really embed this approach long term, putting professional practice first and foremost, and ensuring organisational systems reflected and reinforced this approach."
The practice framework uses the KcVETS model, which looks at co-produced knowledge (Kc) and research, social work values (V), and ethics, social work theories (T) and methods, practice skills (S) and most importantly, the practitioner's experience (E).
The full Strengths-based approach: Practice Framework and Practice Handbook is available here.