Faculty of Health, Psychology and Social Care » News & Media » News
News |
Friday, 5th October 2018
Teaching Excellence award for collaborative Greater Manchester Synergy team
The partnership between multiple GM universities and healthcare organisations was awarded a Higher Education Academy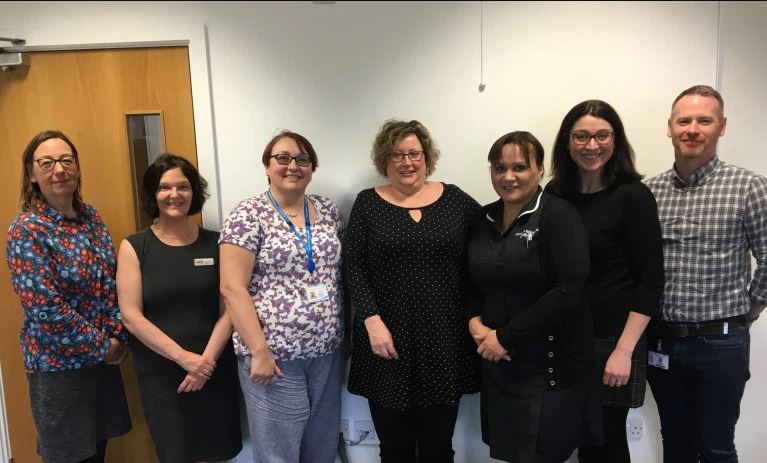 Greater Manchester (GM) Synergy, a partnership between multiple GM universities and healthcare organisations, was awarded a Higher Education Academy Collaborative Award for Teaching Excellence 2018 last month.
The award recognises and rewards collaborative work that has had a demonstrable impact on teaching and learning.
As providers of nursing education, Manchester Metropolitan University, with the University of Salford, University of Manchester and University of Bolton, has worked with GM Hospital Trusts and Health Education England as the Greater Manchester Practice Education Group (GMPEG) to operationalise the practice component of the undergraduate nursing programme.
Together, the team developed a bespoke GM Synergy Model for student support in practice placements that is based upon coaching ideologies with an emphasis on delivering patient-centred care, promoting student nurse clinical leadership development and peer learning.
The GM Synergy steering team comprises of senior leaders operating from within the multiple GM universities and healthcare organisations, with the team leader situated in the University of Salford.
From Manchester Metropolitan University, members of the Nursing Department (Jon Clough and Trish Morgan), alongside the HPSC Faculty Lead for Placements (Stuart Roberts), have been key figures in ensuring that this collaborative approach was implemented with their Practice colleagues.
Stuart Roberts, Principal Lecturer in Placements and Employability at Manchester Metropolitan University, said: "The GM Synergy project has been an amazing experience, and also an honour to be a part of. The collaboration by all of the organisations involved has shown the impact working closely can have on the student experience in a practice placement setting. With a strong emphasis on patient centred care, clinical leadership and peer learning, students from differing HEIs have been able to learn together under the GM Synergy coaching model."