Thursday, 6th July 2017
Bolton Comedian Sophie Willan launches Stories of Care book in Manchester
Comedian Sophie Willan launched a children's book to share the stories of people who have been in care in Greater Manchester this week.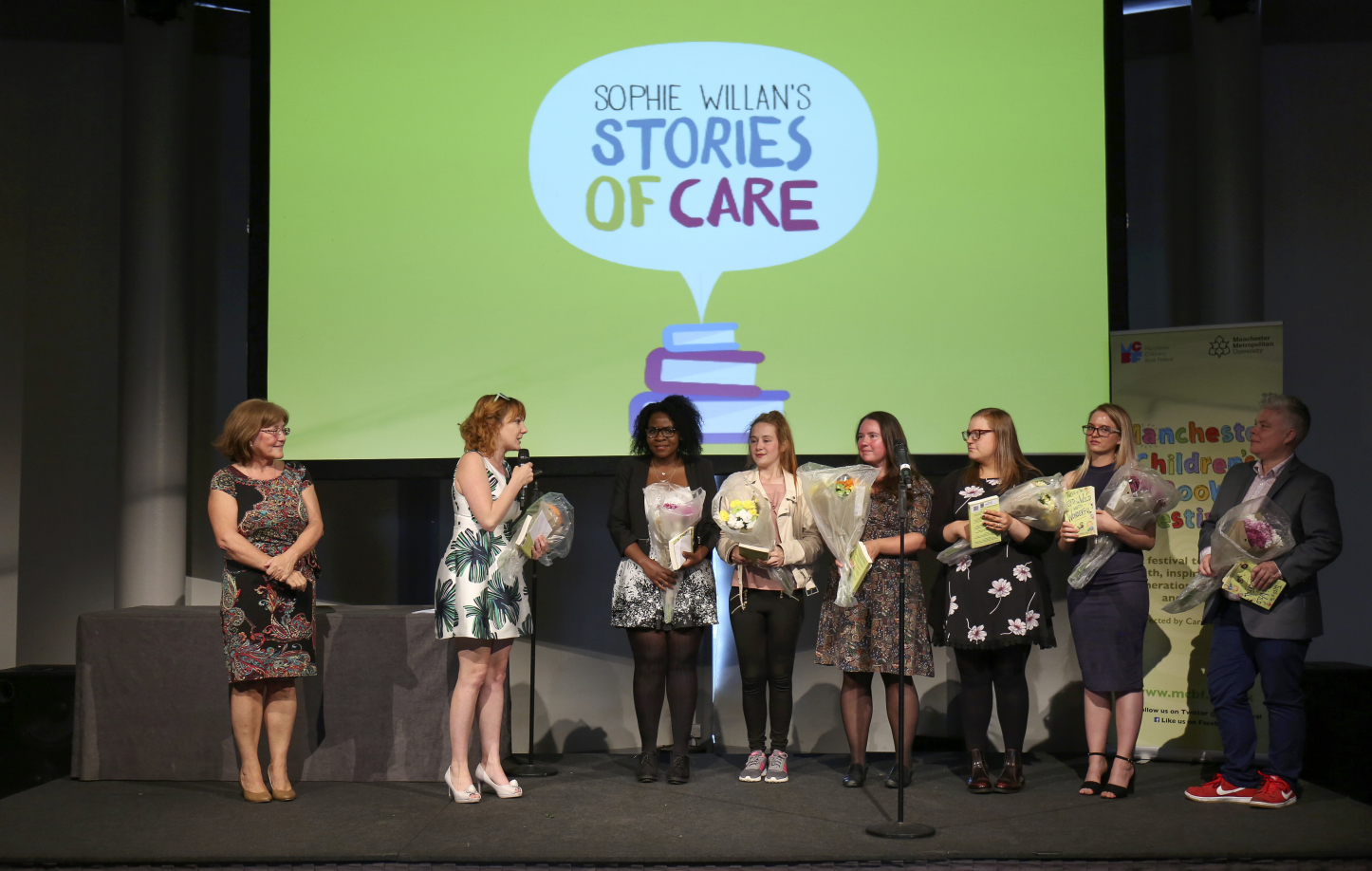 An inspiring launch event at the Lowry showcased the work of seven writers, who are all care leavers, brought together by the writer, comedian and care leaver herself, Sophie Willan.
The launch celebrated new book, Tales of the Weird, the Wild and the Wonderful, a collection of short stories for 7-11 year olds, ranging from what happens when you drink a 'wicked orange potion' to the adventures of a mischievous hedgehog.
Willan said it was the largest project she'd ever worked on – taking 12 months to complete – and despite being told she would never do it by several people, has proven them wrong. She said, "I'm so proud and it's been wonderful to turn the initial idea into a final, finished product."
In the Foreword, Willan writes that 'like the heroes in our stories, we too have thrived against the odds and found ourselves on some weird, wild and wonderful journeys', suggesting how important it is for child readers, or any readers, to be able to see themselves in the books they are reading.
As a child, Sophie revealed she was inspired by books like Tracy Beaker, who grows up in a children's home, because "they helped me to process my own experiences and yet none of the stories I fell in love with were written by care leavers, and they are the best people to tell their own stories".
This book goes some way towards redressing the balance; everyone who was involved in the project is a care leaver, including Lemn Sissay who supported Sophie during the process.
Sophie said, "It empowers care leavers to tell their own stories and become creative leaders. There have been so many cuts to social care and mental health services, and cuts to care leavers' bursaries', removing support, and reducing opportunities for young care leavers."
The writers involved in the project, emphasised how valuable the opportunity was for them. Louise Wallwein talked about how, after growing up in "about thirteen different children's homes", she was directed towards Contact theatre, and was encouraged to write a play about her experiences. Though she was initially resistant, she found that: "writing saved my life. It opened up a path I never imagined possible, and Sophie has now offered an invitation to all these writers who now know they're writers".
The idea that the project is going to have repercussions beyond the book, was echoed by another writer Susie Hadaway, who said she'd been going through a difficult time in her life. She said, "This project gave me something to look forward to, and helped me develop as a person… I hope to go on and inspire other care leavers to achieve their goals."
Manchester Children's Book Festival (MCBF) Director Kaye Tew, also highlighted how important it was to nurture new writing, and to show young people themselves in literature. She spoke about MCBF Festival Patron Alex Wheatle who grew up in care, and after a troubled childhood in which he experienced racist abuse – as the only black child in a white care home – ended up in prison at the age of 18. In an interview with the Guardian, Alex described how his Rastafarian cellmate saved him, because 'for the first time in my life I had a mentor who thought I could achieve great things.' He encouraged Alex to read, which led him into writing poetry, and that 'released all the demons for me.'
The event was a testament to the importance of publishing writers from a variety of backgrounds – for the writers themselves to have the opportunity to write, to document their experiences, and for readers to see themselves represented, and be inspired to become the writers of the future. Though the process is just as important as the end product.
One of the writers, Beatrice Kabera, said, "When I was younger I hated English, I have dyslexia and couldn't see where I was going wrong, but I was always creative, and this was a brilliant opportunity to learn how to write… I've been encouraged to write more now."
Sophie Willan described the group as "an amazing, dynamic group of young writers, who were passionate about the project", which also gave them the opportunity to share their experiences with each other. They found that "there was some universality to our experiences – a knowingness – which was really moving, we could support and understand each other – they were really open and generous during the process."
2,000 copies of the book are going to be distributed to looked after children across the UK. For more information visit sophiewillan.com/#stories-of-care
Article By Bridget Taylor