GMYJUP/MCYS wins prestigious Times Higher Education award!
The Greater Manchester Youth Justice University Partnership has won the award for Knowledge Exchange/Transfer Initiative of the Year! MCYS's Professor Hannah Smithson and Dr Deborah Jump and Paul Axon from Positive Steps picked up the prize at the award ceremony in London last night.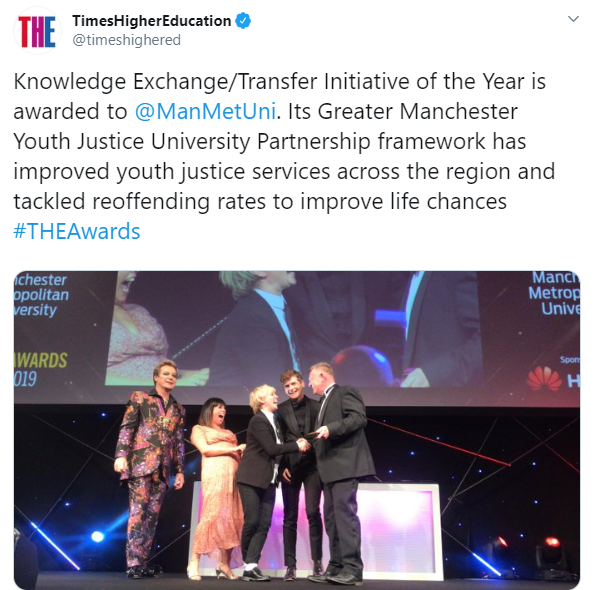 More information about the project in the news story here.