Hope for the High Street
The casualty list has been relentless. Toys'R'Us. Maplin. Patisserie Valerie. House of Fraser. Carphone Warehouse. Marks and Spencer. All household names.
But all have announced financial woes – either closing down stores or entering administration – as the retail industry suffers what appears to be a terminal decline.
Statistics suggest around 70,000 jobs were lost in the retail industry last year.
Trading in December was reported to be the 'worst on record'. Nobody seems to be immune from the perfect storm that has engulfed the retailers.
And it is people, communities, towns and cities that are suffering. High streets are becoming ghost towns, closing downs sales the depressing norm.
But, it is against this backdrop that research from the Institute of Place Management (IPM) at Manchester Metropolitan University is helping to turn the fortunes of many town and city centres around.
The IPM believes effective management of town/city centres, downtowns and main streets makes a real difference to their vitality and viability, and hence their sustainability.
Effective management means that centres better meet the needs of their communities and can remain relevant to them.
This helps combat the many threats traditional centres now face.
Complex puzzle
Professor Cathy Parker, Chair of the IPM, said: "High streets are not the bustling hearts of their communities that they once were. It is a complex puzzle. Each individual town needs to make its own set of moves to solve the problem.
"We have been able to recommend ways that town and city centres can engage diverse groups of people, combining leadership and partnerships with local and expert knowledge to address the range of different issues they are facing."
There is no shortage of fingers pointing to where the blame lies for what is often termed 'the death of the high street'.
Some commentators point to the internet, with 20 per cent of retail sales moving from in-store to online.
Others blame the government and high business rates that generate more revenue for the Treasury than in many of the UK's neighbouring countries, such as France and the Netherlands.
Greedy landlords have been singled out for refusing to drop their rents, despite a general acceptance that the UK has too much retail property on its high streets.
In addition, with over 400 major firms going bust in the past decade, some argue it is the retailers themselves who are at fault because they have resisted change and failed to be attractive to the 21st century consumer.
Footfall reflects success
Diane Wehrle, Marketing and Insights Director at Springboard, a leading provider of retail performance insights, said: "Footfall can tell us about the volume of activity of a certain high street, which reflects the success of the area.
"We have seen a 20 per cent reduction of footfall from our high streets in the last ten years and it is vital that this kind of data is shared. We have a plethora of data on our town and city centres, but this has not been understood or disseminated.
"Once people get into a process of properly sharing and analysing data, that's when we will start to see change happen."
Ultimately, the problems facing the high street are a result of a range of factors. Professor Parker has led a team of academics at the IPM in research that has highlighted over 200 factors affecting the vitality and viability of town centres.
The challenge presented by this range of factors was to determine how they should be prioritised in practice.
The IPM commissioned a team of 22 leading academic and place management practitioner experts to identify, firstly, how important each factor was for town centre vitality and viability and, secondly, the extent to which a factor could be controlled by local stakeholders.
Examining the experts' rankings, the IPM's High Street 2020 report outlined the top 25 factors as priorities.
After consulting with place managers, policy makers, and over 2,000 delegates at events around the world, the IPM concluded that every town or city centre strategy across the UK should incorporate each of the 25 factors if they wanted to promote vitality and viability.
Steve Millington, Director of the IPM and a Metropolis Chancellor Fellowship holder at Manchester Metropolitan, explains: "The difficulty is we have not understood the issues facing town and city centres in a place-based way. Instead, for the last 40 years or so, we have been serving up the same solution: Retail – shopping centres – more retail – more shopping centres.
"This approach has standardised our centres. In the words of the Distressed Retail Property Taskforce, 'retail has throttled out other uses'. The one-size-fits all approach has been oblivious to the causes of problems and ignored local initiatives that are actually successful in solving them."

Time for a re-think
The idea of taking a broader approach is one shared by Sir John Timpson CBE. In a career spanning over 50 years, he has witnessed the changing nature of business on the high streets.
He believes it is time for landlords and retailers to re-think their approach when it comes to the future of the high street.
"When I started working on the high street it was unrecognisable to what it is today," said Timpson.
"I think we have all been looking through the wrong end of the telescope when it comes to the future. It's not just about retail – we need to provide hubs in towns for people to go to, which includes leisure facilities, medical provision, eating, drinking and living."
Encouragingly, the IPM's research has contributed to one of a range of measures now being taken to ensure the future of the UK's high streets.
The Institute was recently commissioned to support the work of the UK's Minister for the High Street, Jake Berry, and the Expert Panel he appointed to look at the future of the high street. Researchers were asked to organise six evidence sessions with local high street users in Holmfirth, Altrincham, Bristol, Shrewsbury, Aldershot and at the Teenage Market in Bolton.
The evidence sessions took the form of three-hour workshops in the five towns and on-site interviews and observation in the Teenage Market.
This resulted in the publication of the government's High Street Report, which is supported by the IPM's own High Street 2030 report outlining their research findings, especially those of the IPM's Research Associate Dr Nikos Ntounis, in more detail.
Following these recommendations, the government will soon appoint a new High Streets Task Force to work in conjunction with a £675 million Future High Streets Fund to help town centres plan better spaces for their communities.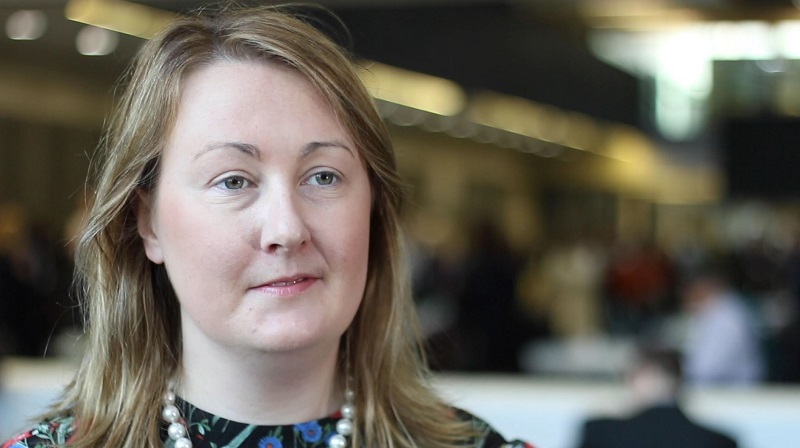 Understanding catchment, function and relationship
Laura Hurley, Head of the High Streets Fund at the Ministry for Housing, Communities and Local Government, explained: "We are encouraging places to look at the evidence of the challenges that they are facing before laying out a strategic vision for their future."
Hurley points out that the towns already responding well are the ones that really understand their catchment, the function they serve and, importantly, their relationship with other centres.
Seb Slater is the Executive Director of the Shrewsbury Business Improvement District, which has been praised for the positive difference it has made in the Shropshire town.
He said: "Partnership working has been absolutely crucial in identifying the purpose and audience for our town centre."
In a concerted effort to fund projects that will benefit local areas across the UK, Business Improvement Districts (BIDs) were introduced in 2005 as defined areas in which a levy is charged on all business ratepayers, in addition to their standard business rates bill.
Thanks to their success, there are now over 300 BIDs across the UK and Ireland serving major cities, town centres, commercial and industrial areas, business parks, and tourist destinations.
Partnership working has been absolutely crucial in identifying the purpose and audience for our town centre
To shape the future development of BIDs, the IPM worked with 27 leading BIDs to establish The BID Foundation in 2018, which stands as the industry body providing an authoritative voice and strategic direction.
Slater added: "By bringing people and organisations together we have already seen better outcomes than working individually.
"Local authority budget cuts and austerity has necessitated closer partnership working in many aspects, but Shrewsbury is already seeing the benefits of stakeholders who now have a better understanding of where their strength and weaknesses lie."
Shrewsbury is one of a number of UK towns and cities that are developing their own set of actions, knowing that solving the high street puzzle is a combination of repositioning, reinventing, rebranding and restructuring.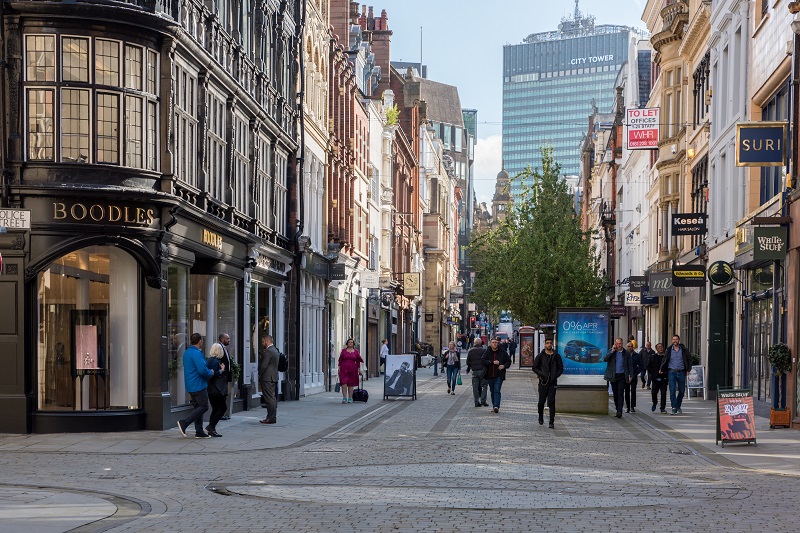 "All of these processes need buy-in from a wide group of people, and a combination of leaders and do-ers," added Professor Parker.
"They are processes, not projects. They do not have start and finish dates. They are ongoing commitments.
"Town centre decision making needs to become less myopic and more porous. A true understanding of the issues and coming up with good solutions has to involve a much wider group of stakeholders."
Dr Millington describes place leadership as a fluid concept, ebbing and flowing around individuals, organisations and partnerships.
"If we want to unlock the potential of places then we have to accept that people make places: the council, the business owners, the residents, the employees, the visitors, the landlords, the young, the old, the in-between, the rich, the poor, everybody.
"We simply have to get much better at collaborative working."