Silver screen dreams
When it comes to advertising, few things are as pervasive these days as film. But then, with over £1.3 billion in box office receipts last year in the UK alone, it's perhaps no surprise that Hollywood is keen to let us know what we've got to look forward to.
The art of selling movies though, has changed a great deal over the last 20 years. And according to Adam Rubins, CEO of specialist entertainment marketing agency Way to Blue and Manchester Met alumnus, it's "still something the industry is trying to get to grips with".
"When I started," he explained, "film marketing was very much an awareness job, creating content through traditional channels like TV, outdoor, radio and print."
Rubins (pictured below) remembers standing by the fax machine waiting for box office figures to arrive in those early days, but adds that digital has changed the pace of activity for agencies like Way to Blue. "Time is fast becoming the most valuable commodity our audience have, so we need to use it wisely," he said.
Rubins' journey to career success from Manchester Metropolitan, where he studied English Literature with Sociology, started with a pact between himself and a friend. "I remember sitting at the Arndale Centre," he recalled, "and we both said 'we're going to work in the film industry'. There was never any doubt. And we both went on to achieve that goal."
It was a bold statement, but one Rubins admits was fuelled by a confidence born of his degree experience. "University gives you a sense of independence and you start to learn who you are," he said.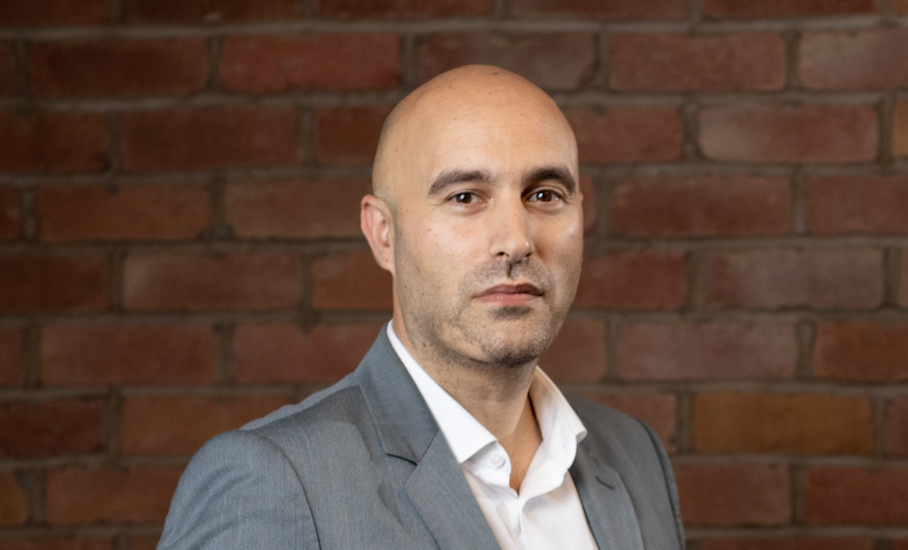 "The responsibility is on the individual and it's the same in the workplace, so there isn't a huge culture shock when you stop learning academically and start working professionally."
From that point, Rubins became "laser focused", making connections with as many people in the industry as he could. Eventually this led to an opportunity at his dream company Buena Vista International, the studio that then housed film studio brands like Touchstone Pictures, Miramax, Hollywood Pictures, Disney and Pixar. He was given a role as a Media Assistant, and immediately shifted that laser focus directly to putting in all the hard work and long hours he could to stand out from the crowd.
"I was always first in and last out," he admitted. "No-one was going to work harder than me to take my opportunity!"
That hard work certainly paid off too, as Rubins worked his way up to Marketing Director at the company – which eventually became Walt Disney Pictures. It was a ten-year period he remembers as "exhilarating and fun", adding that even in these years before The Mouse House had acquired globally-recognised mega franchises like Marvel and Star Wars, they still managed to top the box office eight out of those ten years.
"Our best year ever included Pirates of the Caribbean which I personally championed, Finding Nemo, Bruce Almighty and Calendar Girls," said Rubins. "I got to work on movies like The Rock, with Sean Connery in an adjacent office, The Sixth Sense, Toy Story and Kill Bill. We were unstoppable."
So what convinced him to make the leap from the biggest movie studio in the world to head up a London-based agency outside of the studio system? Towards the end of his time at Disney, Rubins admits the environment had become "somewhat bureaucratic", but as one might expect, can't help but drop a movie reference when pressed further. "It was time for something else… a blue pill or red pill moment! I actually decided, much to many peoples' amazement, to go travelling around the world and get some much-needed perspective on life." It was at this time he met his future wife, but on his return to the UK, was presented with the opportunity at Way to Blue.
He said: "What really appealed to me was an audience focused digital agency that could challenge some of the more traditional models. I felt if we could hold a few hands along the way, earn the trust of the industry and champion digital marketing, we may have an opportunity to develop an interesting agency concept."
He explained that the relationship his agency has built with its clients since then is designed to be wholly symbiotic. "Studios need agencies to give them a fresh perspective and either challenge what they know, or offer an insight into what they don't," he said. "Agencies, on the other hand, need guidance from the studios on content as nobody will understand that better than them."
Today, as CEO of Way to Blue, Rubins is still looking after some of the biggest industry releases and clients out there. He cites campaigns like those for heartwarming Oscar-nominee Wonder and celebrated documentary Won't You Be My Neighbor? as among his favourite, but would count the agency's work for Academy Award-winning Queen biopic Bohemian Rhapsody as the most visible. "I'm also proud of our many brand campaigns with entertainment brands like IMAX, Amazon and LAIKA, or major global brands like Intercontinental Hotel Group, Red Bull or Hamleys," he concluded.
When it comes to the future of the industry, Rubins suggests marketers should of course be mindful of how streaming services like Netflix and Amazon have changed the game, but adds that, for the most part, these companies have yet to truly upset the studio model. He explained: "The only impact I would say they've had, is to provide an element of caution for the studios – because they now know there's more competition for their audience's time."
And for anyone with dreams of a career in movie marketing, who may be sat in the Arndale Centre making plans for a star on the Hollywood walk of fame, Rubins says it's all about hard work and remembering you've got nothing to prove to anyone but yourself. "For sure, it helps to know someone, but we don't all have that luxury. The key is to be focused, persistent (but not annoying) and try to find a way to make yourself stand out. Believe it or not, I've met some of the nicest people in the world working in this industry, so there is nothing to be afraid of!"