Friends reunited
The Swinging Sixties was at its zenith – The Beatles released their famous Abbey Road album, and closer to home Manchester United were just 12 months on from becoming the first English team to win the European Cup.
It was 1969 – the same year a group of graphics and illustration students graduated from what was then Manchester College of Art and Design, and made their first steps towards prolific careers in the visual arts.
They went on to set up ground-breaking design consultancies, work on campaigns for multi-national brands from Coca-Cola to Estée Lauder, exhibit for the Royal Academy of Art and World's fair, and even help to develop the first ever TV advert for the National Lottery.
Half a century on, a dozen of the class of 1969 reunited for a special anniversary exhibition back where it all started – the first time they had displayed work together in five decades.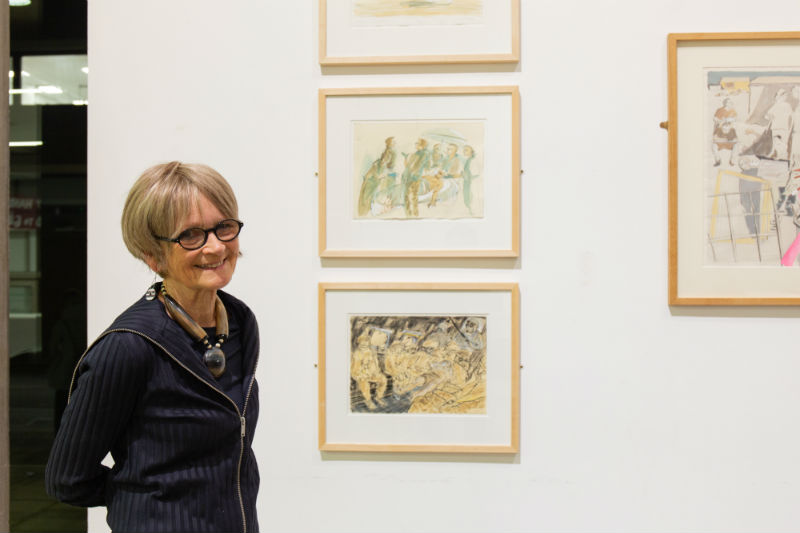 'Why don't you get a proper job?', the third annual 'Legacy' exhibition in the Benzie Building, showed their work both as students and professional practitioners and demonstrated the huge impact of the School of Art on their 50-year careers.
I sincerely believe the education we received here had an enormous impact on us.
"It's been absolutely wonderful coming back – 50 years is a long time and we've stayed in touch all this time," said Bryan Brown, one of the returning alumni. Brown helped establish the first design company to become a public company in 1980, and his most recent business The Brown Partnership advised SMEs on developing business plans, marketing, communication strategies and general management.
Though their careers have taken them as far afield as Canada and southern Europe, the bonds forged during their time in Manchester have endured.
"Twenty years after graduating, we said it would be nice to meet up and have a meal together," said Julia Midgley, chief organiser of the reunion show, whose career in printmaking and reportage illustration has seen her draw subjects ranging from the wives of striking Hull trawlermen for the Sunday Mirror to an excavation of human remains at Stonehenge.
"Then we probably met up once every five or 10 years. It was at one of those meals four years ago when somebody said – you do realise it's coming up to the 50th anniversary. That's how the exhibition came about."
With the help of Stephanie Boydell from MMU Special Collections and Adriano diGaudio, Professional Practice Support Manager at the School of Art, the idea turned into a reality, with ten alumni returning for the exhibition opening and a tour of the Benzie Building in February.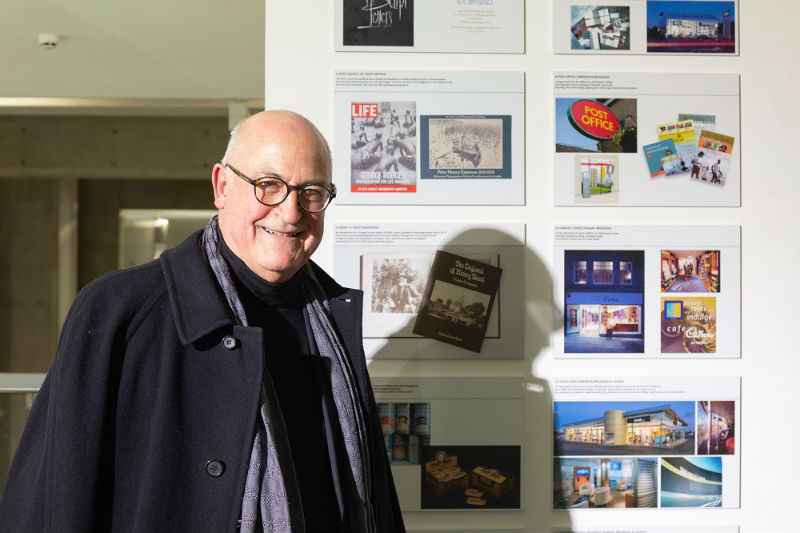 Midgley said: "Some of us had met up over the years, but what we all realised is that if you got on with someone 50 years ago you still get on – you just pick up the conversation where you left off."
One hot topic of conversation was Manchester in the 1960s – and what drew them to the School of Art.
Manchester was recommended to Brown by his Oxford school art teacher and Manchester School of Art alumnus Leonard McComb RA, who became a well known painter with work in many national collections including the National Portrait Gallery. "He hugely influenced me. I thought, Manchester [what] a brave new world. The swinging North West of the sixties.
"The Beatles were big by 1966 and there was a feel-good factor about the North West. Manchester was in a state of huge change.
"It was a bit like a bombsite in some ways – there was still some bomb damage from the Second World War. But, there was this sense of change and growth and enthusiasm that the North West really captured.
"Manchester School of Art felt part of it. It was so busy. The then-director, John Holden, was a real pioneer in the field of design education. Through textiles Manchester had been strong, but in the 1960s, the new Diploma in Art and Design – what we studied – was a relatively new qualification. It got recognition in almost every field."
Manchester is a fabulous city – I always sensed it was a very creative city where you had a lot of freedom to express yourself
All spoke fondly of their study space at the time – disused former transport offices behind Piccadilly – but contrasted them sharply with the modern, functional studio spaces in the Benzie.
"It was like a rabbit warren inside," said Midgley. But the range of techniques that she learned there – from typography to advertising to lithography – stretched her skills and boosted her career prospects in drawing.
Marion Llewellyn moved to Vancouver a few years after graduating, where she had her own design consultancy for 20 years before turning to painting. She has had five solo shows and exhibited in Montreal, Vancouver and Portland.
Llewellyn said: "It's incredible how everyone has diversified and even though we all did a graphic design degree, we have branched out into painting, digital design and advertising. I sincerely believe the education we received here had an enormous impact on us.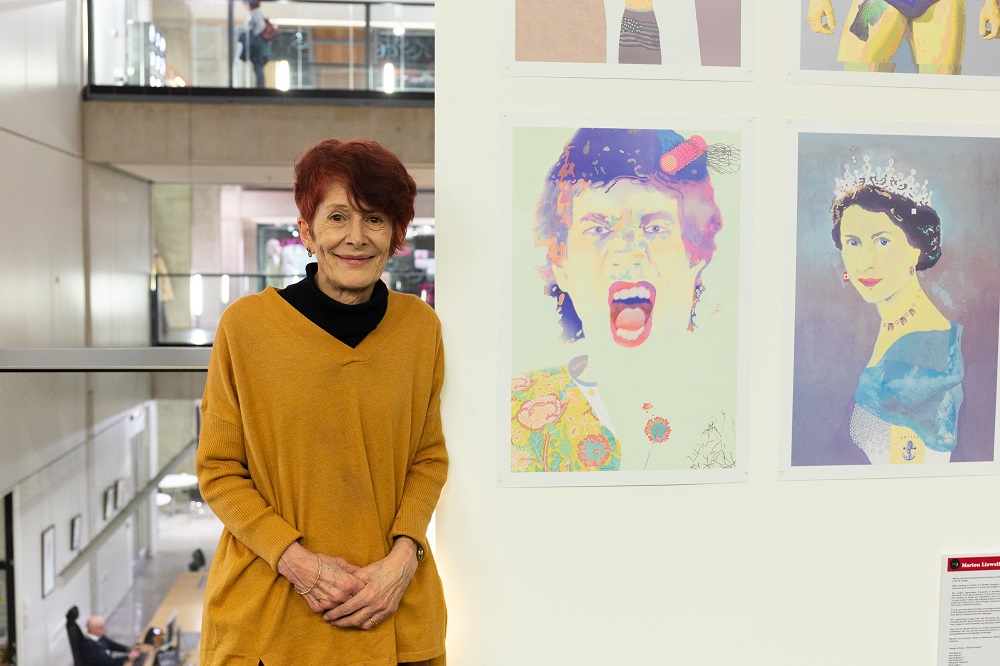 "Coming from the south it was such a different culture in Manchester and I just loved it. Manchester is a fabulous city – I always sensed it was a very creative city where you had a lot of freedom to express yourself."
The profound impact of Manchester School of Art saw many of the group return to education. Some went into teaching – Brown was an external examiner and part of a government review of art and design teaching provision, while Midgley returned to the School of Art to teach life drawing in the late 1970s before taking up a lecturing role in Liverpool. Their passion was obvious when they were shown around the 2019 School of Art.
"I was delighted to learn during a guided tour the day after our private view that it's got even stronger in the multi-disciplinary sense," said Brown. "I am a designer who ran my own practice which had always been multi-discipline – graphics, interiors, architecture, business management, marketing consultancy; so I was delighted to see that multi-disciplinary sense go from strength to strength in Manchester."
For the class of 1969, the exhibition was a unique opportunity to reflect on their careers, and where it all started.
"After you graduate you're so busy building a life that you don't really think about where you trained," Midgley said. "It's only after a decade or two you think it would be nice to go back. So it was a real pleasure."