The lapsed clubber
By day, Kath McDermott was a Manchester Metropolitan University humanities student. But by night she was a DJ at the legendary Hacienda, playing floor-filling dance tunes to thousands of party-goers.
In the late 1980s and early 1990s, Manchester became the clubbing capital of the world – the pulsating crucible of new electronic music. To those who lived through it, memories were forged that will last a lifetime.
"I can recall standing with a group of people on the dancefloor just laughing at how intense and insane the spectacle around us was," said McDermott. "It was magical mayhem."
Rob Fletcher moved back to Manchester in the early 1990s, lured by the city's booming rave scene. Soon, he had set up his own night, playing the exciting house and techno music which saw young people flooding into Manchester clubs. "When it exploded, it went global. You'd go to Glastonbury and suddenly there were DJs and rave tents everywhere. It was a real seismic shift."
'Madchester' and the iconic Hacienda have since faded into Manchester folklore, part of the well-known musical lineage that it champions.
But for people like McDermott and Fletcher, the real history of this breathless era has never been told. Who were the people that filled the Hacienda dancefloor,and the dozens of others that sprang up around the city during the first decade of rave? Where did they go – if indeed they ever went away – and what was its lasting legacy in Manchester?
A research project at Manchester Metropolitan sought to answer those questions, inviting veteran ravers to write their very own version of events. Led by social researcher Dr Beate Peter (pictured top), the Lapsed Clubber project has collected hundreds of personal memories and reunited legendary DJs with clubbers at a series of public events.
For the first time, participants in Manchester's first decade of rave have told their story. Far from the drug-fuelled hedonism it is popularly remembered as, stories of social and political change were unearthed, as well as the power of music and clubbing to form long-lasting communities.
As one Lapsed Clubber put it: "The early 90s rave scene was a formative time in my life… we thought we were changing the world."
Origins
Senior Lecturer Dr Peter's research expertise is club culture – and she had long been fascinated by Manchester's club scene compared to her native Berlin.
While researching her PhD into why people go clubbing, she came across the term 'lapsed clubber' – used by market researchers to describe people in their thirties who have stopped going out.
In 2017, she curated an exhibition in the Northern Quarter about what it meant to be a 'lapsed clubber' – and was surprised to find that Manchester's veteran clubbers, now in their 40s and 50s, hadn't stopped going out at all. A Facebook group emerged with hundreds of members eager to reconnect and share memories of their favourite nights.
She said: "Even if it's just twice or three times a year, and they have to organise babysitters, they still go out and do the same things they did 20 or 30 years ago.
"We have framed clubbing as a youth cultural practice – but that's clearly not the case. So if it's not linked to youth and wanting to try new experiences, what is it that makes people still want to go to nightclubs? That's where the research started off."
Project
The volume of responses to the exhibition led to Dr Peter partnering with the Manchester Digital Music Archive to win Heritage Lottery funding to build the Lapsed Clubber Audio Map – an online platform where people can upload their own short audio memories of Manchester rave between 1985-1995 and pin it to a specific location.
Over the last two years, the project has held three public events in Manchester, inviting 'lapsed clubbers' to find out about the project, share their memories and motivations for clubbing, and join legendary DJs including Hewan Clarke (Hacienda/Gallery/Berlin), McDermott (Flesh/Paradise Factory) and Fletcher (Herbal Tea Party) for musical events.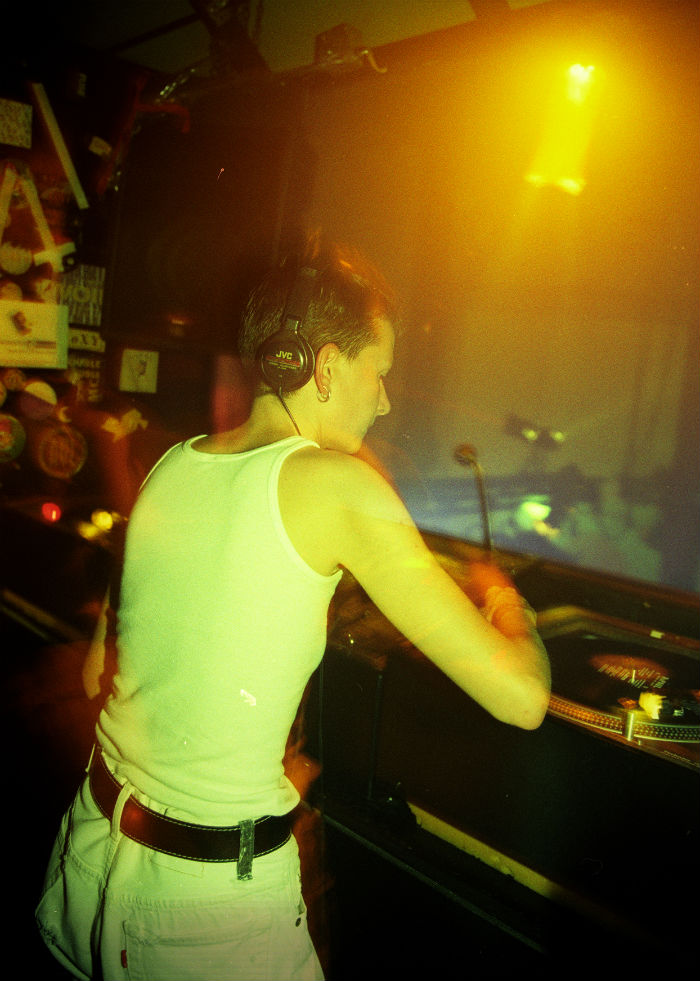 Over 3,000 people have visited the online map, with 340 leaving audio contributions to listen to online. Pins were left in locations all over Manchester, and even as far afield as Wigan. They include nights and clubs ranging from Sound Garden, to Paradise Factory, to Thunderdome and dozens of others.
Tales were left of people's most memorable nights out – parties going on until 9am and crossing paths with office workers on their way into work as clubbers were on the way home; taking a change of clothes for when clubbers sweated through their first outfits; and even one story of someone picking up Kraftwerk from the Hacienda and driving them to an alternative club to play there instead.
Meaning
But as well as creating a public record of such a seismic period in British cultural history, Dr Peter has been analysing what the contributions to the Lapsed Clubber Audio Map reveal about the deep and enduring significance of club culture.
She explained that people held strong views about rave culture – and continued to participate in it – because it "produces meaning" in their lives. To many, it demolished many staid social and sexual conventions, still rife in Britain in the 1980s.
"The dance floor became somewhat desexualised," Dr Peter said. "Going to a club was no longer solely motivated by 'pulling'. And the male gaze was replaced by people meeting on the dance floor and connecting through dance."
McDermott started DJing at Flesh, the Hacienda's monthly gay night in January 1992, while she was still a student. She went on to the Paradise Factory and then co-founded the ongoing club night Homoelectric.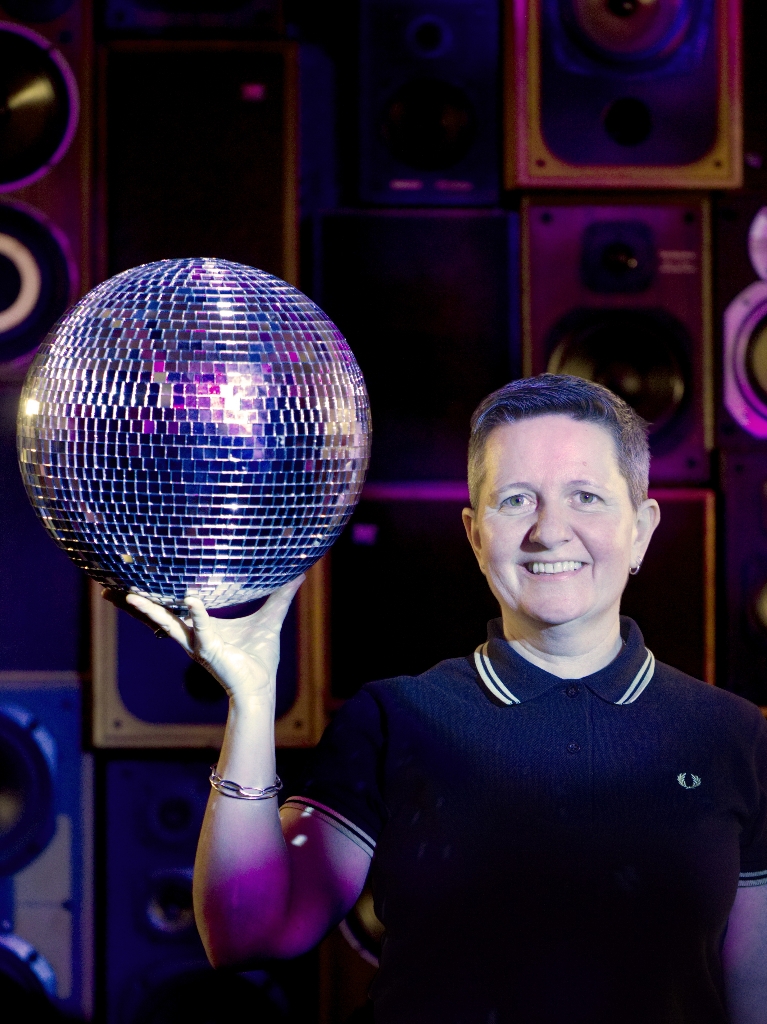 She was delighted when she found out about Lapsed Clubber as it set about "revealing hidden histories rather than the received histories about what happened at the time – which tends to be very white, very male and very heterosexual. Actually the rave scene that I was involved in in Manchester just wasn't like that at all."
She was drawn into clubbing by the music. "Musically, Manchester had been exporting electronic music to America for a long time, since the early 80s and New Order," she said. "That was being absorbed in clubs (in the US) and informed really early house and techno artists, who then started sending it back (to Manchester). We had really good dance record shops in Manchester which meant we were getting some of that early house and techno music first, before anyone else in the country.
"That's why the house scene totally took off in Manchester when people would get booed at the same time for playing it in London.
"I found the music quite exciting and interesting [but I also] found the places really exciting and interesting because they were so diverse and really happening. For me it was a combination of the music, the places and the people that created a certain dynamite for me and thousands of other people."
Fletcher, who founded club night Herbal Tea Party, which ran in Manchester from 1993 to 1997, agreed. "Until acid house, clubbing was quite a different experience. You might dance to the tunes you liked, you might sit with your mates and have a drink. But it's the first time people were out all night, dancing for four or five hours.
"There was a real sense of community. It was very inclusive. You had black people, white people, gay, straight, well off rich people, hippies, scallies, all in the same club. It was a diverse audience mixing together."
That openness is borne out, explained McDermott, by the fact that all of her close friends are ones she met on a dancefloor, many of whom still go out clubbing.
"If you match up wanting to enjoy life, a love of music, and a sense of humour – if you spend a lot of time on the dancefloor you'll meet those people.
"And they are people who are open to diversity. If I meet someone, I will give them the benefit of the doubt. That's from spending years standing and dancing next to people from all over the world. That's really healthy. We're open to each other. That creates quite a positive energy."
Rave was partly also a response to the political climate of the time. The gay rave scene grew out of protests against Section 28 legislation which outlawed the promotion of homosexuality in schools, while many clubbers were also involved in antieviction movements.
Negative perceptions
But it was much more complicated than that, Dr Peter claimed. "You also have people who embraced the Thatcherite, entrepreneurial aspect and put on their own parties. Some of them went highly commercial, while others didn't have profits on their mind when they organised the parties."
However, she argued, the scene did change dramatically in the early 1990s, partly as an effect of the moral panic surrounding the emergence of the drug ecstasy becoming more prevalent and shaping negative public perception about rave which has sustained to this day.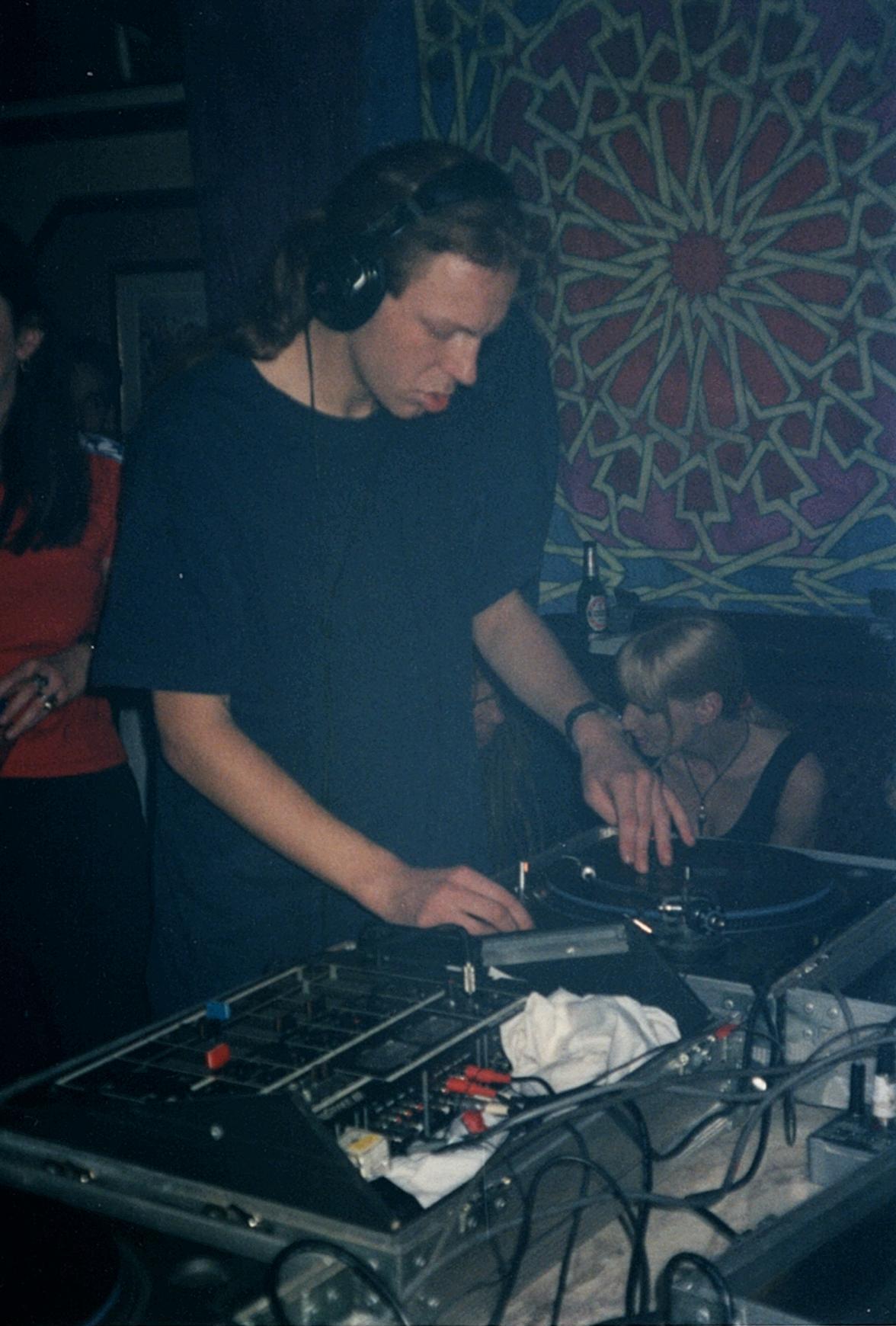 She said: "We've interviewed people who thought that there was something really big happening with rave culture, that it would change politics as we know it. It was all about participation, the base moving up together and the idea that society can change through music.
"But by the beginning of the 90s the scene became more sinister. It became more commercial, the drugs changed and the negative press they got about ecstasy didn't help."
The long-term outcome of that, explained Dr Peter, is that those involved in the scene have felt stigmatised, and had lacked the opportunity to tell their side of the story – until Lapsed Clubber came along.
Sharing stories
"We had some people who discussed it as being something like being in a secret society," said Dr Peter.
"When you go to a place and meet other people your age – you know within a short time if they have been part of this particular culture. It immediately means you are a bit subversive. The history is prescribed as being a drug culture."
Fletcher agreed. "There is a narrative about those days. The way the media worked, certain journalists at that time might be dismissive of whole nights or scenes in general. That's why you see a lot of stuff about the Hacienda. But, there was so much happening outside of the Hacienda. Whole clubs or nights you'd never read about but were successful and really well respected."
One of the early sessions in the project involved volunteers working through archives, reading government reports and newspaper stories relating to raves.
Dr Peter said: "People in the workshops said – 'we don't want to do this research – we just want to share our experiences. Why can't we talk about what it meant for us'.
"They'd never talked or even thought about what it actually means to have been part of this scene and still be part of it – because they've never been given the opportunity."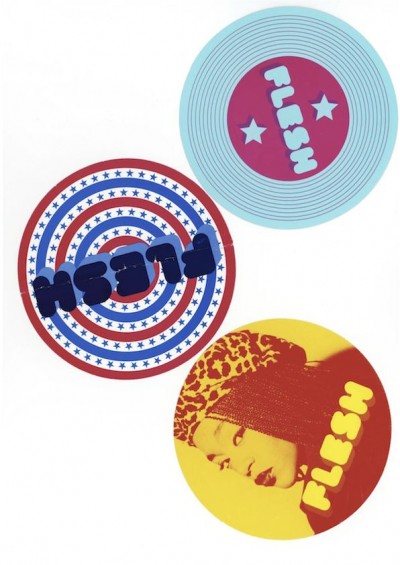 McDermott said: "There's something really liberating about a map where you can actually pin your own personal stories on it. No-one is telling you what to say or giving you an angle. It's really free and I find that exciting. Lapsed Clubber is a really special project for that reason."
Fletcher agreed. "The great thing with the project is that it gave the people who went to the clubs a voice – not the promoters or the DJs. It gave a really good oral history of the time."
Richard Fowler, a Lapsed Clubber participant, was drawn to study in Manchester in the late 1980s by its clubs. He said: "It's a really important heritage for us as a community. If our memories are not recorded then they could just disappear."
Legacy
As well as feeling pigeon-holed as merely drug-fuelled hedonists, participants in Lapsed Clubber felt as though rave's ongoing legacy in Manchester is barely discussed – and instead always seen through the narrow prism of Factory Records and the Hacienda.
"The Hacienda is where it stops. That's part of the problem," Dr Peter said. She said that everyone identifies Manchester in the 80s and 90s through bands like the Stone Roses, Happy Mondays and the 'Madchester' label. But that's only telling part of the story.
Fowler agreed, and said that this simplistic rewriting of history means that rave's cultural significance in Manchester today isn't widely understood.
"Rave culture has gone off the radar. If you watch nostalgic documentaries about the Nineties it gets a mention, but what comes up doesn't reflect the scene as many of us knew it. Most of the venues have gone, but the legacy of club culture has been instrumental in transforming modern Manchester. That energy and excitement has helped build places like the Northern Quarter."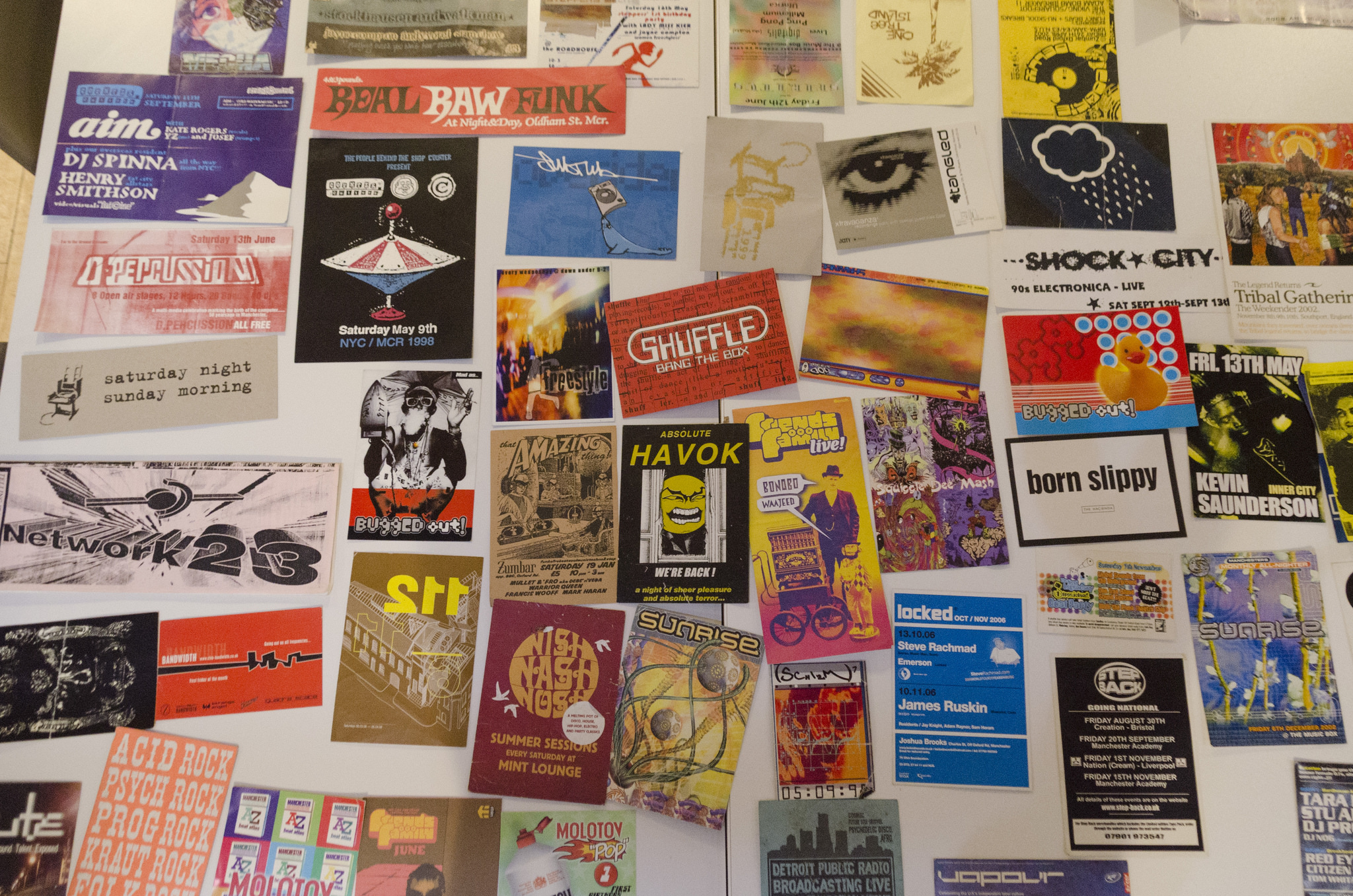 McDermott agrees that the strong community forged during this period has endured – and not just in ongoing club nights that emerge on Manchester's edges. "We're interested in community and helping other people."
She is involved in The Social Service, an occasional party night, and in Suffragette City, an all-women music event involving 30 DJs to raise money for domestic abuse charities. For her, projects like Lapsed Clubber help to keep scenes like this vibrant and focused on the future. She cites new venues in Salford, nights like 'Bollox' at the Deaf Institute in Manchester and the emergence of the new allwoman DJ collective Meat Free as examples of how rave culture has grown and improved on what was built 30 years ago.
"It's important for the Lapsed Clubber project to reflect some of the things that might not have been talked about in mainstream culture because that's the way forward. Rather than just saying – we had this then, it was good, that's the end of the story.
"I'm interested in how the Hacienda begat this, which begat that, and before you know it you have ten different fireworks going off across the city at the same time which have all been inspired by different points in the past. For me, that's the only interesting way to talk about the past, not dwell on it as a locked away box."
Importance of the project
Dr Peter is already considering the next steps for Lapsed Clubber, which has grown to be far bigger than the simple exhibition she had initially planned. Even now, two years after the project started and after it has officially ended, she is inundated with messages from 'lapsed clubbers' who want to take part.
"It has shown me that there isn't just one story. It is a whole culture that exists in Manchester and this has all come out now. That's for me now as an academic to go back and analyse."
For McDermott, Lapsed Clubber was a reminder of the important work that Manchester Metropolitan delivers. "Manchester Poly [what is now Manchester Metropolitan] was a very particular place, a really important institution.
"Something it did really well was talk about culture and popular culture. It would draw on what was going on in Manchester really well, so I don't know if there's any other institutions who could pull off a project like this so well. It's pertinent and captures people's imaginations.
"There's something very real in people's hearts about what they experience when they go out and enjoy music. It's hard to put that into words but I think the Lapsed Clubber has done that quite impressively."