Views
Universities were not designed for people like me
Professor Laura Serrant OBE reflects on her time in higher education as a black female from a working class, immigrant family and being the first in her family to go to university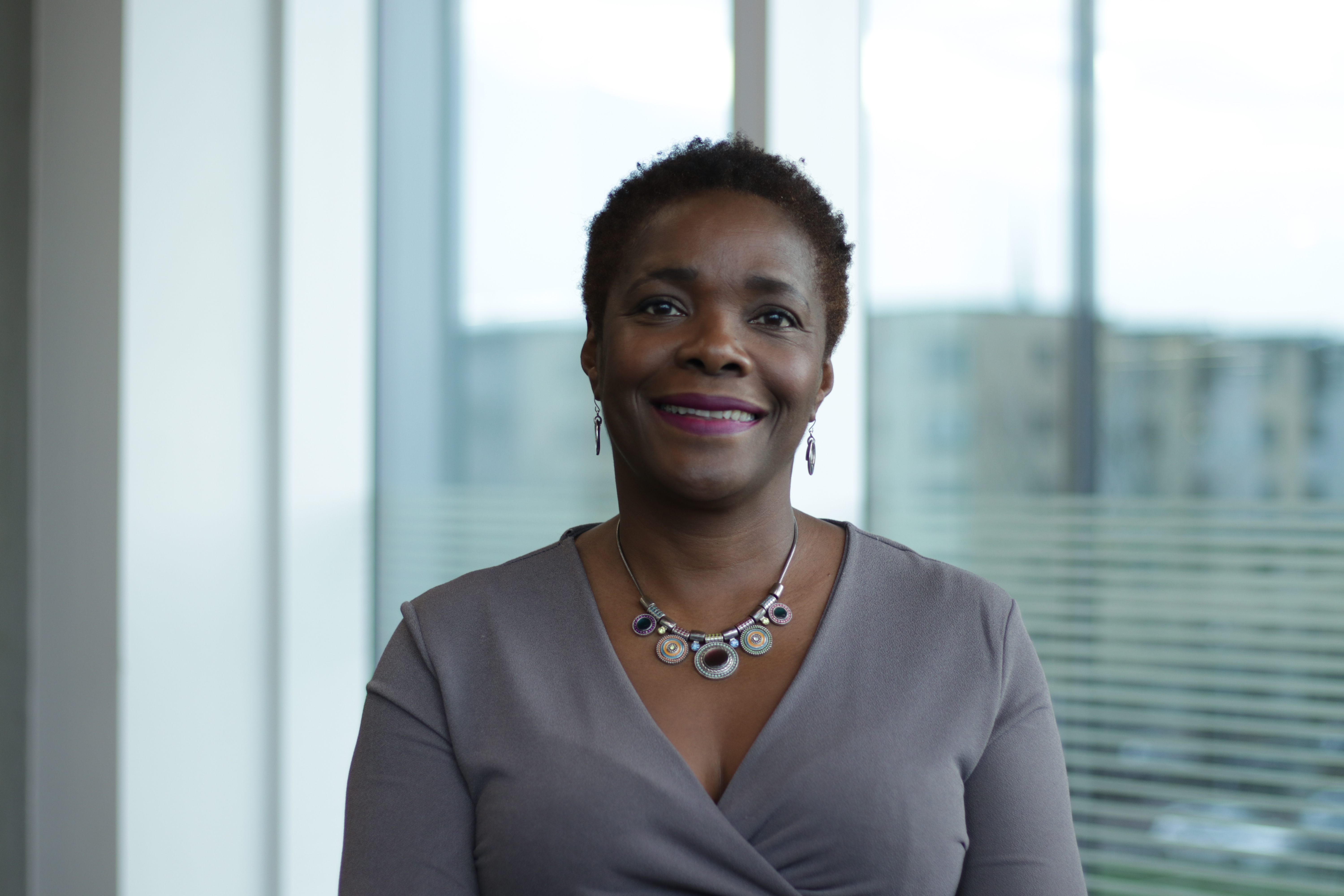 When universities were conceived they were 'closed' hierarchical places dominated by white men from middle to upper class families – and while revered as educational institutions for the clergy, medicine and law, they provided a vehicle for ensuring the continuation of the socially privileged sections of a class based society.
Therefore, whichever way you look at it, as a black female from a working class, immigrant family – this was not designed as my space.
However, over time higher education has changed in the way it operates and shifted to include a wider range of subjects with a focus on entry by 'merit' rather than gender or class identity. Alongside this, universities over the years have actively sought ways to broaden the entry gate to include more students who are women, living with a disability, older, LGBTQ and people from black and minority ethnic communities. At the same time, there has been a continuing cultural shift in society where class structures have become less overt and more nuanced. The majority of people entering universities nowadays are therefore more likely to find themselves in a place where their peers come from a range of backgrounds with a myriad of experiences different to their own.
In 1982 I entered Sheffield Polytechnic (now Sheffield Hallam University) to study for one of the first Bachelor of Nursing degrees in the country. Like all students, I had worked hard on my A-levels, worried about interviews and the possibilities of not being 'offered a place' and had a least one sleepless night thinking about the horror of not making any friends. I now know that my experiences and worries of over 35 years ago are in some sense a rite of passage and no different to those of all new students in their first year of study.
However, there remains one aspect of my experience, that was not shared by all the students I met in the past, nor all students entering university today: the experience of being the first in your family to go to university.
As a first generation student, acceptance at university is based on the same parameters as all your peers – having the right entry qualifications, performing well at interview and accepting a place at one of the universities of your choice. But often our journey to university is somehow different. When you are the first to attend university the process is often accomplished alone. Completing your UCAS application and statements with little help from home, attending interviews without your parents and navigating your way through the forms for accommodation, loans and other assistance can be mindblowing. I for one remember what it is like to sit alone in a room on Open Days with fellow applicants flanked by a posse of family members, trying to remember all the details so I could recount them to my parents when I got home. Don't be mistaken – there was no one prouder of my achievements than my parents and I know from organising Open Days where I meet 'first timers' and their parents myself, the pride felt is more likely enhanced, not diminished when parents witness their child moving in circles where they have not had the opportunity to enter themselves.
However, developing a sense of belonging in this new world for the aspirant student, without a parental reference point, can be difficult and emotionally challenging. Being academically equal to your peers sometimes does not feel like enough. In some sense, it is as Orwell states in Animal Farm 'some are more equal than others'. Data shows that success at university is dependent on more than simply 'good entry grades'. University marks an important life stage in the development of individuals. It is the first time that many live alone, bringing them into close contact with a wide diversity of students and the challenges of managing personal resources – time, human and financial – are immense. It therefore falls to higher education institutions to ensure they do all they can to level the playing field and engender a sense of 'belonging' for all students whether they are 'first' or multiple-generational university attendees.
All the most progressive and socially responsible universities take this role seriously. It is good to see a range of schemes available to 'first timers' which were not open to me in the early 1980s. The First Generation programme at Manchester Metropolitan University is a shining example: it goes beyond simply engaging with students on entry to Manchester Metropolitan. It makes contact with students in year 12 at local schools, ensuring they are socialised into the university, meet other 'first timers' and are supported in their transition from 'applicant' to HE student. I am proud to be at a university that invests in all its students and, from an 'equalities' perspective, looks beyond the usual parameters of assigned characteristics to ensure that students who are fist attenders have an equal chance of reaching their potential whilst at the University.
As for me?...I'm doing my little bit by running in support of First Generation in the Manchester 10k in May as part of the University's 'Team Orange'. This is at least one university activity in which I have no expectation of being the 'first'!
Professor Laura Serrant OBE is Head of Nursing at Manchester Metropolitan University
Providing a helping hand
Students' Union President Amie Atkinson explains how the support they provide can make a real difference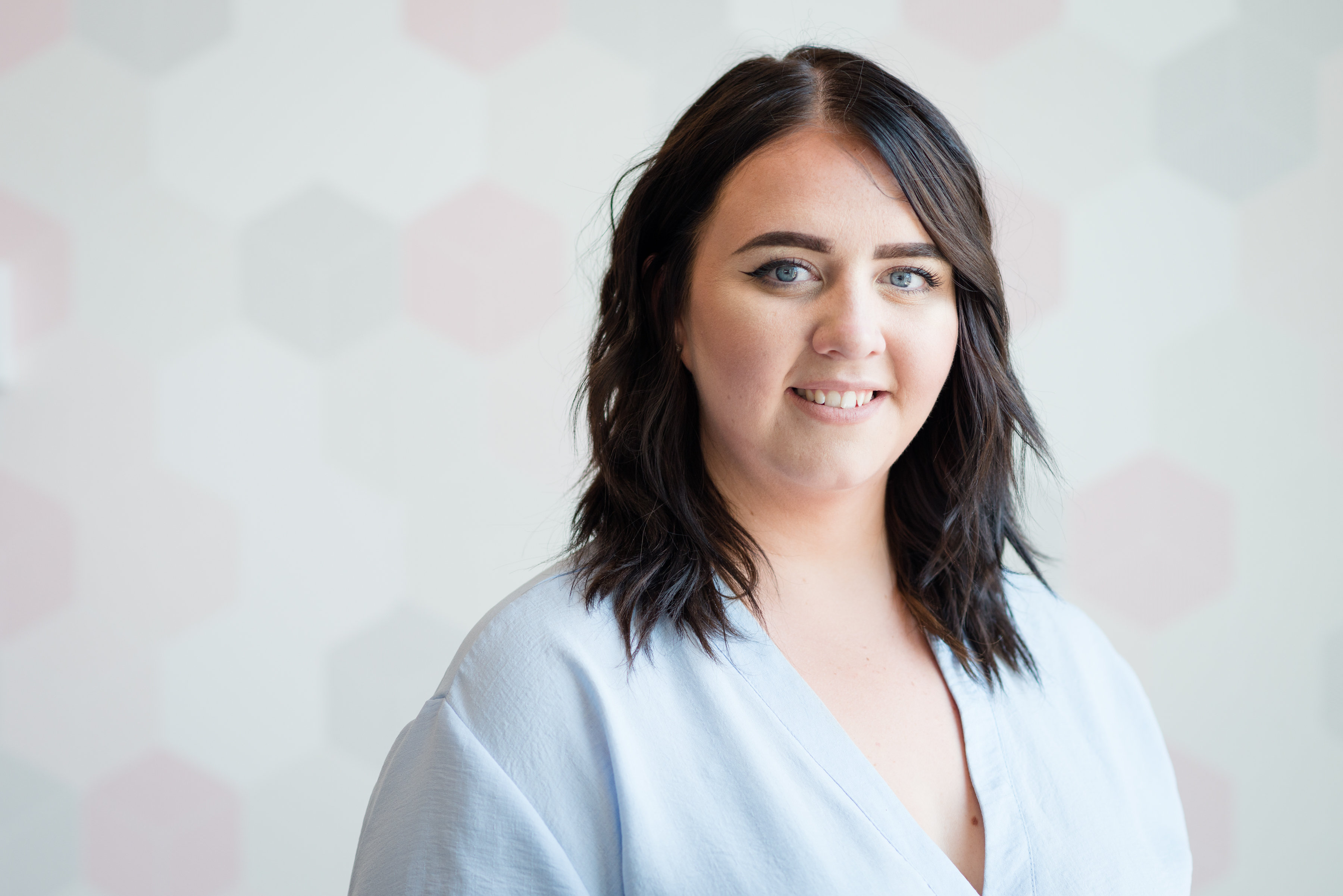 At The Union, we pride ourselves on understanding the student community better than anyone – we're led by a team of elected Student Officers, and they guide our priorities towards things that truly matter and impact the lives of our members.
A large part of our service is to give students and officers the tools, empowerment and platform they need to make change – our door's always open for those who want to turn their hand to creating a better future.
In recent years, it's become clear how closely linked wellbeing is to success at university – we've actually realised that wellbeing is so important, we've dedicated a whole officer role to it – and we know that addressing even the smallest of things can have a significant impact on a student's experience and, ultimately, results.
For example, for most of us, the cost of our monthly supply of sanitary products is just an eye roll and moan to our friends about how annoying having a womb can be – but for some people, this cost is something they just can't afford.
Sanitary products are classed as a 'luxury item' and carry a five per cent tax – the same percentage as other luxury items, such as solar panels or nicotine patches. However, items like Jaffa Cakes, lottery tickets and helicopters are subject to zero per cent VAT because they are deemed as 'essential'.
Reports show that one in ten young women (aged 14-21) have been unable to afford period products and 27 per cent of girls in the UK have overused a sanitary product because they couldn't afford a fresh one.
Not using sanitary products can cause health risks like fungal infections, UTIs or even make you vulnerable to infertility. It can also lead to public ridicule and jeopardise maintaining a normal professional or personal life. For students, a lack of sanitary products could mean they miss classes for several days per month. Those days could cause students to miss vital parts of their course, fall behind, or get attendance warnings.
The government recently announced that it will provide free sanitary products in secondary schools and colleges in England from the next school year.
The Union has already made a commitment to support this basic human right and wants to ensure that every student can attend their classes with dignity and comfort.
We believe that students shouldn't be subject to worry about financial hardship putting their dignity and degree in jeopardy each month because of something that's out of their control.
We now have a supply of free sanitary products in our female and gender-neutral toilets in Manchester and Crewe. Whether people are simply caught off guard or are truly struggling to make ends meet – we want to make sure that everyone is able to get the products they need, no matter what.
Without these essentials, students can't be expected to achieve their full potential during their time at university – and that's why The Union is here. We're here to remove the barriers that prevent students from accessing their education and make sure that everyone has equal opportunity to succeed in every aspect of their life.
Offering free sanitary products has already had a huge impact and it can sit alongside a long list of successful Union campaigns. But this is by no means the end of our work.
We're excited to see what Manchester Met students will do next – whether it's furthering progress around access to sanitary products, closing the black attainment gap, making us a greener university, improving student housing conditions, or something else – whatever they want to change, we're here to help them achieve it. Personally, I can't wait to see what the future holds and the difference our students will make.