Unlocking potential, driving performance
"It's about giving opportunities to all, making sure that all of our employees whatever level, whatever age group, whatever education background, have the opportunity to progress."
As Head of Learning and Development at McDonald's, Tom Bacon has witnessed the difference that apprenticeship programmes are making to one the world's most famous restaurant chains.
McDonald's is one of over 220 companies working in partnership with Manchester Metropolitan University to deliver degree apprenticeship programmes designed to meet the skills needs of modern businesses.
"The approach we took with Manchester Metropolitan, where we invited them in to get a full understanding of the way we work, has really made a difference," explained Bacon (pictured below).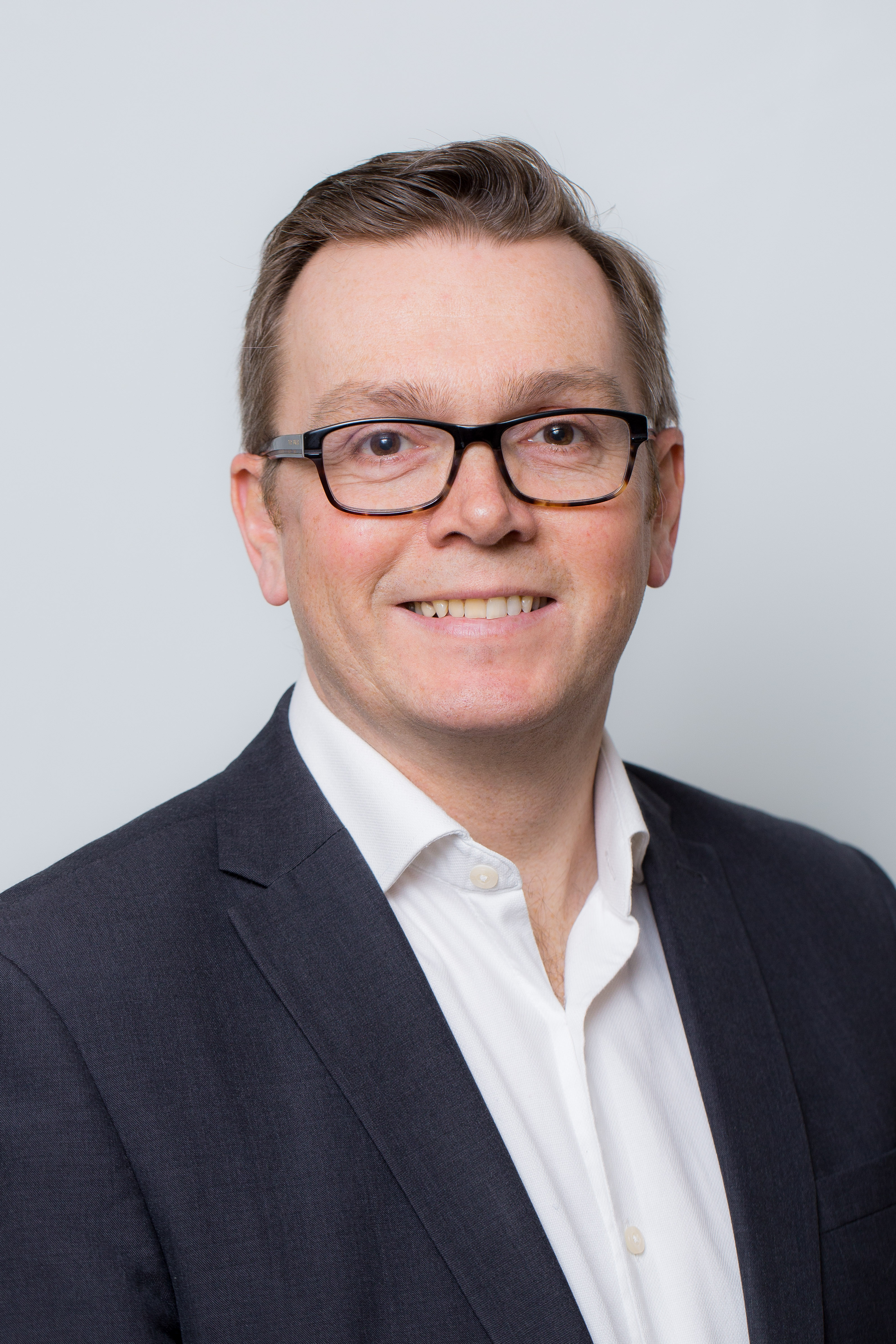 "We knew that we wanted, an end product that was going to drive talent within the business, unlock potential and give people opportunity."
Since they were launched by the UK government in 2015, degree apprenticeships have become a powerful, cost-effective and sustainable way for organisations to meet their skills needs.
And Manchester Metropolitan has been at the forefront of the development of these innovative and increasingly popular programmes.
They combine university study and workplace learning to enable learners to achieve a full bachelors or masters degree. As funding comes from employers or the Government, the apprentices do not pay tuition fees.
While their scope, delivery and funding might have changed dramatically in recent years, the basic tenet of the programmes remains to allow participants to achieve a full degree, while driving the development of specialist workplace skills and behaviours demanded by the UK's business community.
A pioneering first cohort of 60 apprentices, from nine employers, started at the University in September 2015 on the Digital & Technology Solutions Degree Apprenticeship – the UK's first. In 2019 that first cohort will graduate, but since their arrival they have been joined by over 1,100 more degree apprentices from over 220 employer partners, across a range of industry-focused programmes.
"The University has been at the forefront of degree apprenticeships for a while now," said Bacon, "so it is good to work with a partner that is not only an expert in its field, but one that takes the time to get to know our business as well."
McDonald's has benefited from the tailored approach that the University has taken to create its own Chartered Manager Degree Apprenticeship programme specific to the business needs of the organisation and its franchisees.
The programme launched in October 2017 with 23 participants from across the UK.
Bacon explained: "In their roles working for McDonald's, many of our apprentices already manage busy restaurants so the programme is designed to help them get the best from themselves and their teams."
Two further cohorts started at Manchester Metropolitan in June and October 2018, taking the number of current degree apprentices from McDonald's up to 74.
"We saw it as an opportunity to unlock the potential of our employees, but also to drive business performance," said Bacon. "By creating a bespoke apprenticeship we are able to dial into the skills we know managers are going to use in the business and drive their careers, giving them an opportunity to learn and progress."
The breadth of Manchester Metropolitan's degree apprenticeship offering sees the University working with organisations in a range of industries and sectors.
Juergen Maier (pictured below), Chief Executive at the global manufacturing organisation Siemens plc, points to the digital transformation taking place across the business as a major factor in the role degree apprenticeships can play in addressing the need for new skills. "We're seeing our engineering and IT skills coming together," said Maier. "New leadership techniques and the requirements for new skills are increasingly needed to meet the challenges of the future."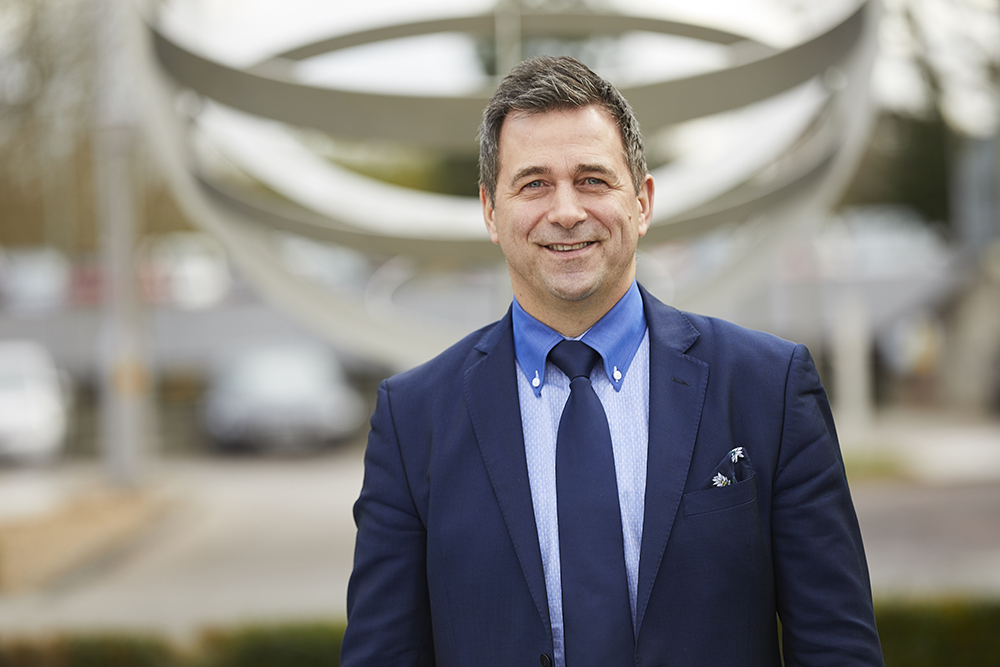 Siemens currently has apprentices enrolled on the Digital & Technology Solutions Degree Apprenticeship at Manchester Metropolitan.
"We need to find the right people to embrace transformation and change, while understanding what we need to learn to move forward," said Maier.
"As we transform as a business in an increasingly uncertain world, we need partners such as Manchester Metropolitan that are flexible and responsive to the economy's requirements."
To achieve this and to ensure a quality experience for employers and apprentices is maintained through a period of rapid growth, the University has invested significantly in a dedicated Apprenticeship Unit.
This has allowed Manchester Metropolitan to create the right environment for work-based learners to excel in both their academic studies and the application of knowledge in the workplace.
The team works in partnership with employers to provide a full suite of apprenticeship management services, including account management, recruitment support, funding and finance advice, reporting and compliance, skills and behavioural development and comprehensive learning and assessment plans.
For employers such as Siemens, this has been invaluable in ensuring degree apprenticeships deliver benefits for their business and employees.
Maier said: "We need to be able to share problems and understand the core competencies of what a university can offer, marrying that with the problems we face in our industry to find innovative solutions, not just for Siemens, but for the North West and UK manufacturing industry."
As a member of one of the early Degree Apprenticeship Trailblazer Groups, pharmaceutical company AstraZeneca will see 26 employees graduate from the Digital & Technology Solutions Degree Apprenticeship over the next four years.
For Marc Harrigan (pictured below), Innovation Lead in AstraZeneca's Tide Innovation Team, the knowledge and skills available through a degree apprenticeship are vital in addressing the challenges of the ever-changing business landscape.
"It's really important for us that our employees are adaptable to a changing technological environment and can help us use new innovations to become more competitive," Harrigan explained.
"What is really great about working with our apprentices is you see how quickly they can grasp business problems and make a real difference in a short amount of time through the projects they are working on."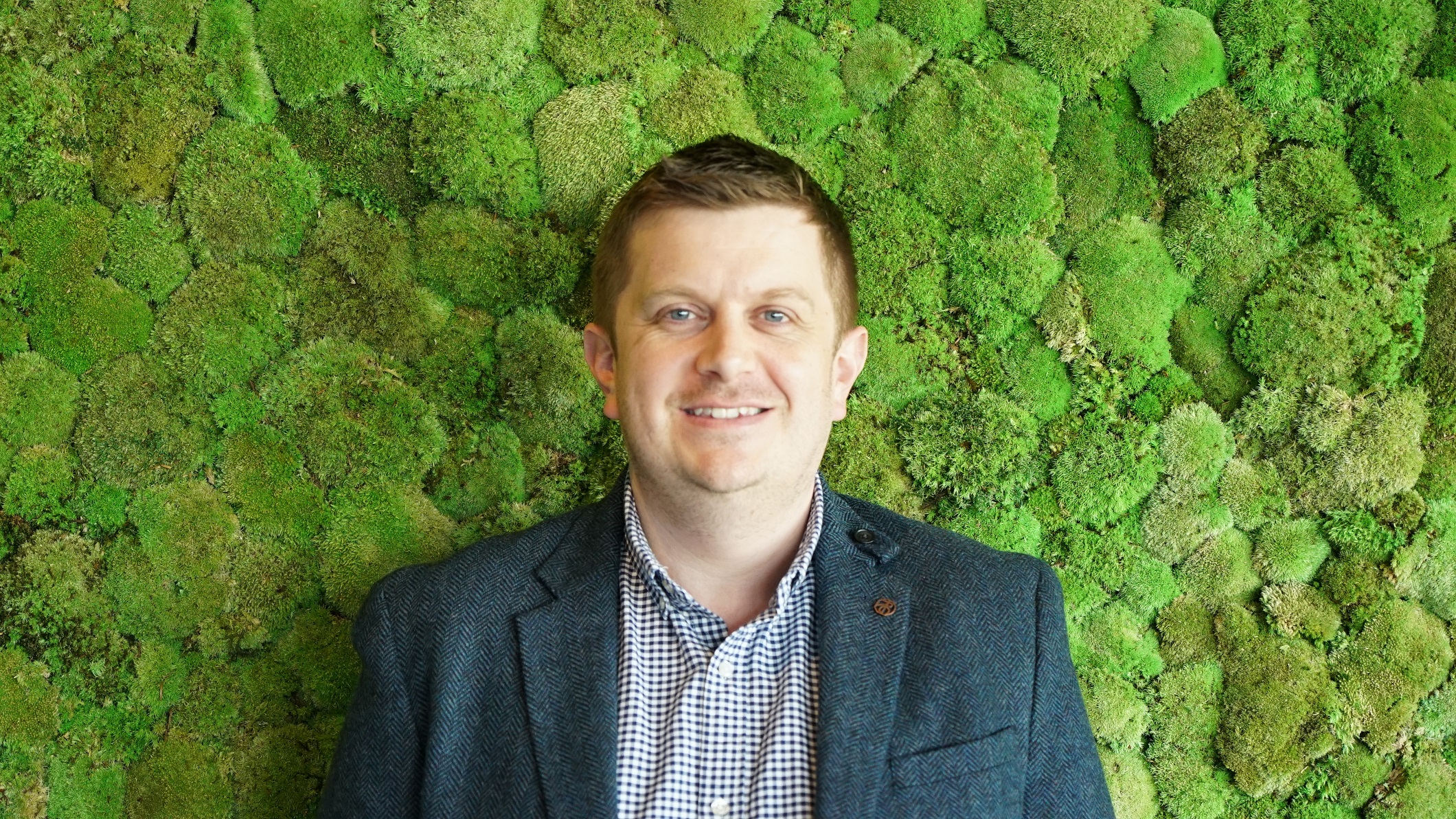 AstraZeneca's apprentices combine workplace training with a programme focused on IT in business and includes a blend of technology, commercial and project skills.
Pathway units and negotiated business projects allow participants to study a specialist route in IT consultancy, software engineering, data analytics or cyber security, while the apprenticeship also includes sessions on communication, presentation and team working skills, helping apprentices become confident digital and technology practitioners.
Harrigan is already seeing the difference this is making at AstraZeneca.
"Manchester Metropolitan has helped our apprentices gain a real sense of inquisitiveness and the skills to challenge business norms," he said. "The University has really helped deliver change and innovation across our global business."
As a pioneer of degree apprenticeships, Manchester Metropolitan has worked in the spirit of collaboration throughout the process of establishing its programmes – whether that be with other universities, professional bodies or regulators.
Crucially, the University has recognised that the most important relationship in any apprenticeship is that with the partner employer and ultimately the apprentice.
As the demand for new skills to drive technological development and boost productivity continues into the future, the University's experience will be vital in helping organisations of all sizes benefit from degree apprenticeships.
McDonald's Bacon emphasises the importance of Manchester Metropolitan's position: "We are going to need different business models and Manchester Met is fantastically placed to help us with that thought leadership to really help us on our journey and grow."
Degree apprenticeships timeline
2014
Degree apprenticeships are introduced by the UK government
2015
The government pledges to create three million apprenticeships by 2020. 60 apprentices from nine employers start on the UK's first degree apprenticeship - Digital & Technology Solutions - at Manchester Metropolitan.
2016
Manchester Metropolitan introduces the Chartered Manager Degree Apprenticeship
2017
Employers with a payroll above £3 million began paying into the Apprenticeship Levy. The UK's first AMBA-accredited MBA Degree Apprenticeship began at Manchester Metropolitan in April 2018, with 27 senior managers and strategic thinkers from 18 employers.
2018
The MBA and Healthcare Scientist degree apprenticeships begin at Manchester Metropolitan. The University welcomes its 1,000th degree apprentice.
2019
Almost 1 in 10 UK Degree Apprentices are at Manchester Metropolitan. More than 1,100 apprentices from over 220 employer partners. 94% employer satisfaction rating. Over 90% retention on degree apprenticeship programmes.