A sporting legacy
Sir Bradley Wiggins knows a few things about physical challenges in sport. But the first British winner of the Tour de France cycle race, one of the world's biggest endurance challenges, knows his limits. There is another sport that he has described as the "hardest in the world".
He said: "It takes dedication, discipline and mental strength. You accept constant physical punishment. You push your body to the limit."
It is a sport that is played around the world, with supporters from all walks of life.
Academy award-winning actor Russell Crowe described it to an American audience by saying: "It's like you're running a marathon, at pace, while surviving 20 or 40 small car crashes."
And Chariots of Fire screenwriter Colin Welland, a lifelong fan of the sport, put it in terms that capture the essence of the game. "It provides our cultural adrenalin. It's a physical manifestation of our rules of life, comradeship, honest endeavour, and a staunch, often ponderous allegiance to fair play."
That sport is rugby league.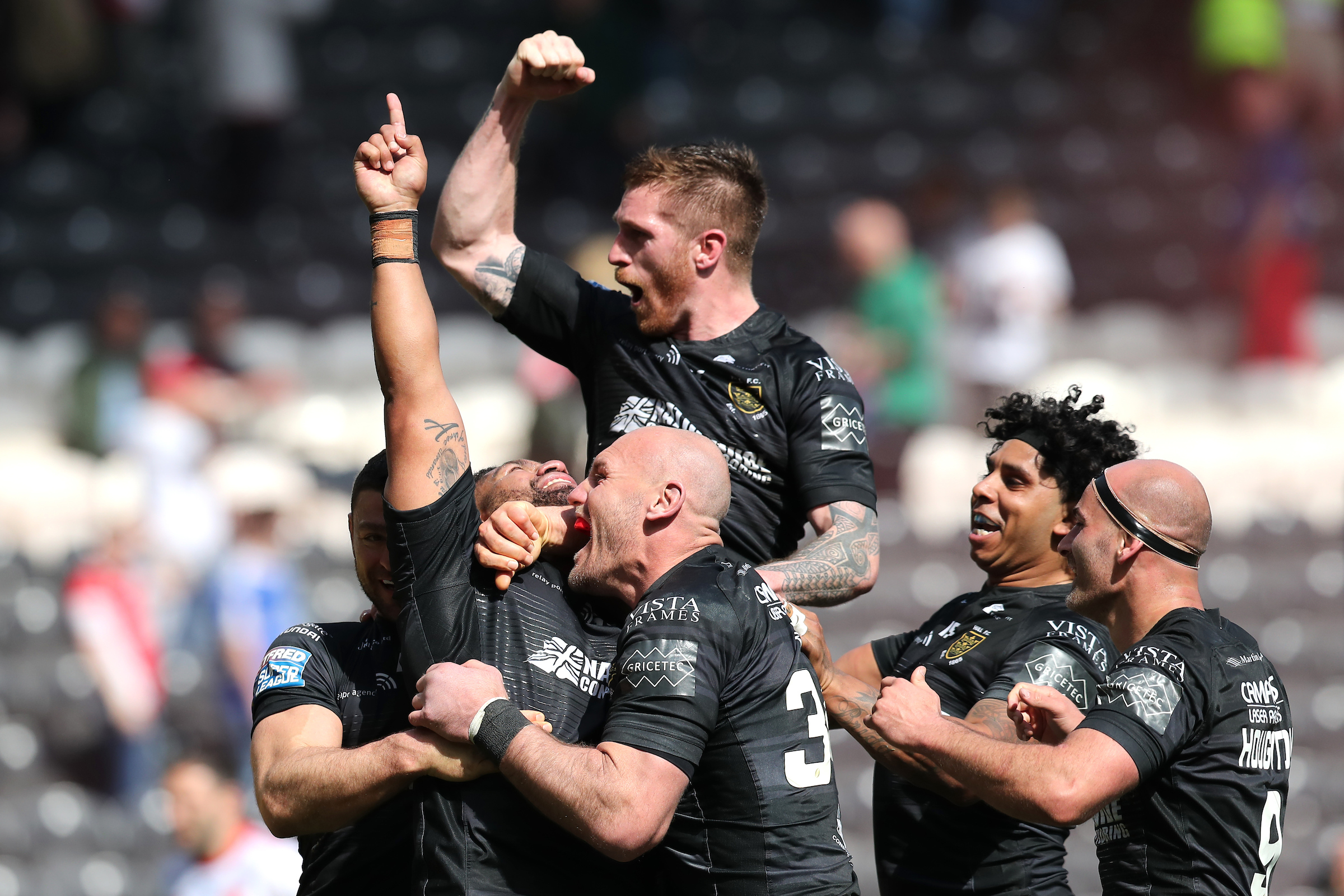 Not to be confused with rugby union, league is played with 13 players, rather than 15, and developed out of a schism between northern rugby clubs and their southern counterparts over payments to players in the late 19th century.
League is often seen as a faster, more dynamic version of the sport. Historically observed as a bastion of "northerness" – most of the professional teams are still to be found along the M62 corridor between Lancashire and Humberside – it is now something far more than that. It is a global business, rooted in local communities.
Research conducted by Manchester Metropolitan for the sport's governing body, the Rugby Football League (RFL), revealed the social and economic impact of the sport, showing how it is improving life satisfaction and increasing aspirations across the north of England.
The Rugby League Dividend Report, produced by the Sport Policy Unit within the University's Future Economies Research Centre, highlighted a £185 million impact attributed to social wellbeing including health outcomes, crime reduction, improved education and employment outcomes, volunteering opportunities and improved life satisfaction.
"It is the social glue that still binds us together in communities where much has changed and some can feel marginalised"
In addition, it estimated the annual economic impact of English clubs and central events to be more than £141 million and for every pound spent by clubs, there was social return worth £4.08.
Mayor of Greater Manchester Andy Burnham (pictured below), who championed the research in his voluntary role as RFL President, added: "This report highlights the central and varied role that clubs and charitable foundations play at the heart of their communities in providing vital social hubs and outreach activities which extend far beyond the provision of regular sporting opportunities for children, young people, women and men; and the considerable value of those services and activities."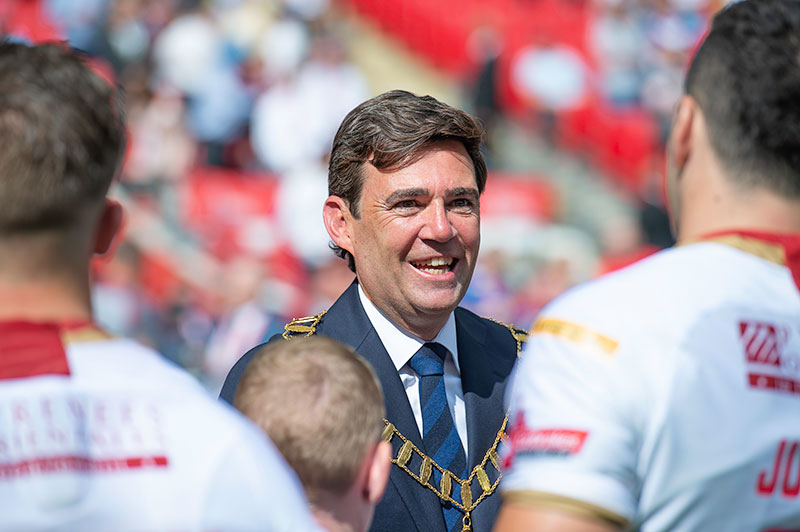 A four-fold return on social investment by the sport's grassroots clubs and evidence of rugby league's reach, visibility and value beyond its core followers is also presented in the research.
Professor Richard Greene, Pro-Vice-Chancellor for Research and Knowledge Exchange at Manchester Metropolitan, said: "This important report evidences the significant contribution that the sport of rugby league makes to communities and the nation beyond sport.
"In addition to its economic impact, rugby league successfully capitalises on its ability to reach core disadvantaged communities, contributing positively to social cohesiveness, the identity of towns and cities, aspiration and provides positive role models."
In producing the report, Manchester Metropolitan's researchers considered the array of services and opportunities offered through the charitable foundations of professional rugby league clubs and grassroots clubs.
This ranged from education to mental health, dementia support, diversionary activities reducing crime, alongside exercise, healthy eating and all formats of rugby league.
Current Leeds Rhinos and England rugby league player Jamie Jones-Buchanan, said: "As a Super League and England player I can say that the sport has given me a great deal. Even more in my role with a Rugby League Foundation I see first-hand the powerful differences the sport makes to huge numbers of people in communities like my own.
"It is the social glue that still binds us together in communities where much has changed and some can feel marginalised. It cares for people and opens eyes to opportunities on and off the pitch. We are on the ground, real and relevant. Investment in rugby league helps clubs and foundations play even more of these vital roles in communities and helps level the playing field when people face disadvantage and challenges in life."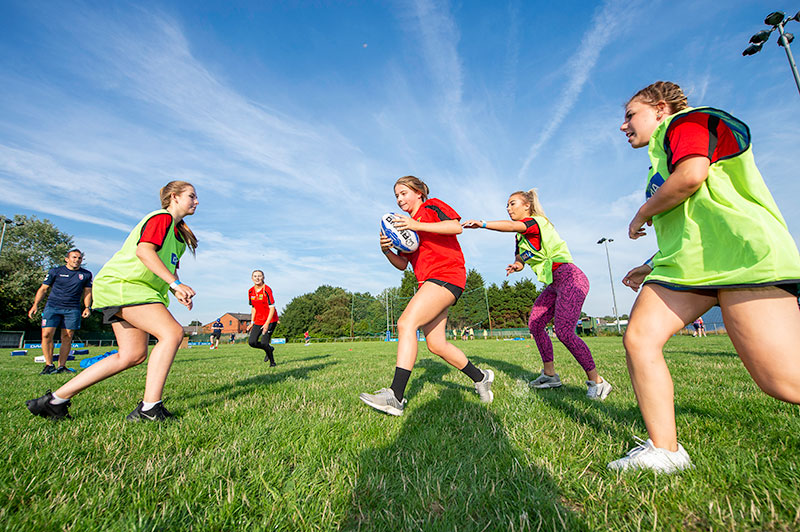 It is the type of research for which the University is noted, going beyond the physiological aspects of participating in sport, into the social impact and the communities. It also reinforces the University's association with elite level rugby league, from research into concussion to delivery of sport governance courses, from being the base to the Toronto Wolfpack team to creating pathways for developing talented young players.
And the reputation developed through that work has paved the way for an exciting period in which Manchester Metropolitan becomes the Official University Partner of the Rugby League World Cup 2021 (RLWC2021).
The 16th edition of the global tournament comes to England in October/November 2021 with ambitions to be the most successful ever. For the first time the men's, women's and wheelchair World Cups will be taking place concurrently, at venues covering the country, from Newcastle-upon-Tyne to London.
Manchester is one of the host cities at RLWC2021, with Old Trafford the venue for both the men's and women's finals on the same day.
Sixteen nations, including England, Wales and World Cup holders Australia, will compete in the men's competition, while the women's and wheelchair competition both have eight competing teams.
RLWC2021 aims to be the most attended and viewed World Cup ever; to leave a long-lasting legacy; to increase profile and visibility for rugby league; and to be the most digitally connected sports entertainment event of 2021.
"The breadth of Manchester Metropolitan's expertise, capability and engagement will support our vision to deliver the biggest and best Rugby League World Cup ever"
But the competition will also be looking to build lasting legacy by running campaigns around mental health, loneliness and dementia supported by Public Heath England; physical literacy projects with schools; and an international development programme aimed at engaging and upskilling participants in 16 nations, across four continents.
This significant new partnership will see Manchester Metropolitan and the RLWC2021 collaborating to deliver impactful research, integrate the world class facilities the University has with the tournament, and positively engage with a range of audiences, including the student community.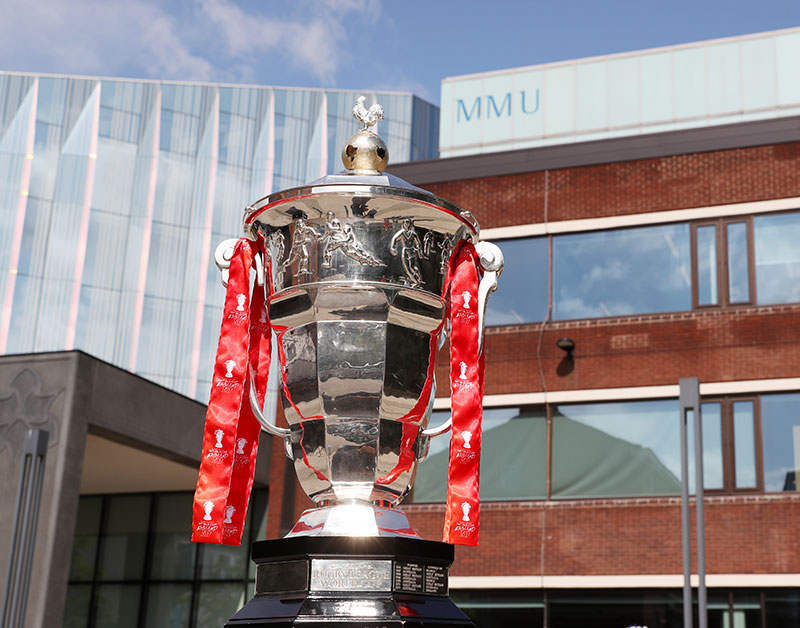 The University will conduct research into the RLWC2021 hosting strategy and assess the positive social impact of the tournament via a full PhD scholarship. This will focus on areas of the RLWC2021 'InspirationALL' legacy programme, with activities to improve the economic and social wellbeing of communities.
In addition, thousands of Manchester Metropolitan students from a variety of backgrounds and cultures will be engaged with RLWC2021, with opportunities such as volunteering and work experience provided to increase aspirations, improve personal development and prepare them as future leaders.
Manchester Metropolitan's world class facilities will also be integrated into the RLWC2021 tournament delivery, including team training, base camps and the Festival of World Cups, which will include the Emerging Nations, Student and Armed Forces competitions.
Jonathan Neill, Commercial Director at RLWC2021, commented: "Our partnership with Manchester Metropolitan is built around meeting shared mutual objectives. This will positively impact the tournament in many ways, from inspiring and exciting the next generation, to demonstrating our legacy via innovative research which can be used as a blueprint for future events. The breadth of Manchester Metropolitan's expertise, capability and engagement will support our vision to deliver the biggest and best Rugby League World Cup ever."
Professor Malcolm Press, Vice-Chancellor of Manchester Metropolitan, said: "With the strength of our research expertise spanning the science, business, policy and culture of sport, we are excited about what can be achieved through our partnership with Rugby League World Cup 2021. Our shared values around the importance of community and sustainability will be at the forefront of the work we will do together. This will be a global celebration of rugby league, and also a demonstration of the power of sport to bring communities together."
Rugby League World Cup 2021 Facts and Figures
Men's, women's and wheelchair World Cups staged together for the first time.
Every Men's World Cup game, England Women's World Cup matches and the Women's Final to be shown live and free across BBC platforms.
The men's competition will run over five weeks and feature 16 teams, 31 matches, and 17 stadia.
The women's and wheelchair competitions both run for 14 days and feature 8 teams and 15 matches.
21 host towns and cities including stadia such as St James' Park, Elland Road, Old Trafford, Anfield and the Emirates Stadium.
The World Cup is held every four years.
The first World Cup was held in 1954 and was won by Great Britain.
Australia have won more World Cups (11) than any other nation.