Taking the long view
Juergen Maier laughed with only a little humble embarrassment as he recalled his recent award of an Honorary Degree of Doctor of Business Administration at Manchester Metropolitan University in the summer of 2019.
He was reminded, or possibly informed, that his name is the German derivative of the Greek 'Georgos' – George in English – which literally means 'Earthworker', an accolade he was very pleased to embrace.
"When Carl Diver (a Reader in Industry 4.0 at Manchester Metropolitan) delivered the speech for my honour, I have to say I thought I'd heard every joke about my name and where I'm from," he said. "But Carl managed to dig out something which I didn't know, which just shows the difference between myself, who I guess just pretends to be an academic, and a true academic, someone who really does his research!"
As Chief Executive of the global industrial powerhouse and technological giant that is Siemens in the UK, he has been incredibly and consistently industrious in his efforts to make manufacturing and technology work harder, for maximum efficiency, but also to address the awesome responsibility of reducing the harm that heavy industry does to the environment.
"I like to think I'm grounded," he said. "My origins are very humble and I'm very proud of that, but I'm also now very privileged to lead a great international company here in the UK, but also to be grounded here in Greater Manchester."
He was born in Austria and moved to the UK aged 11 from Germany. The Britain of 1974 proved to be a culture shock for him. He left the order of the industrial city of Karlsruhe and was plunged into the disorder of the three-day working week. The industrial disputes and electricity shortages were shocking but also very formative. They shaped his ambition and belief in what we as individuals and collectively as a society expect and deserve, giving him a political dimension to his business endeavours.
Maier's been with Siemens for 33 years, but you could say the organisation is in his DNA. Both his parents were engineers and worked for Siemens. His German primary school was supported by Siemens – who also sponsored his production engineering degree at university, including a placement year at the firm. It was therefore pretty inevitable that he would work for Siemens when he graduated.
He has recently announced his plans to retire at the end of 2019, but remains one of the most powerful business executives in Europe - a status he has enjoyed since his appointment as Siemens' CEO in the UK in 2015.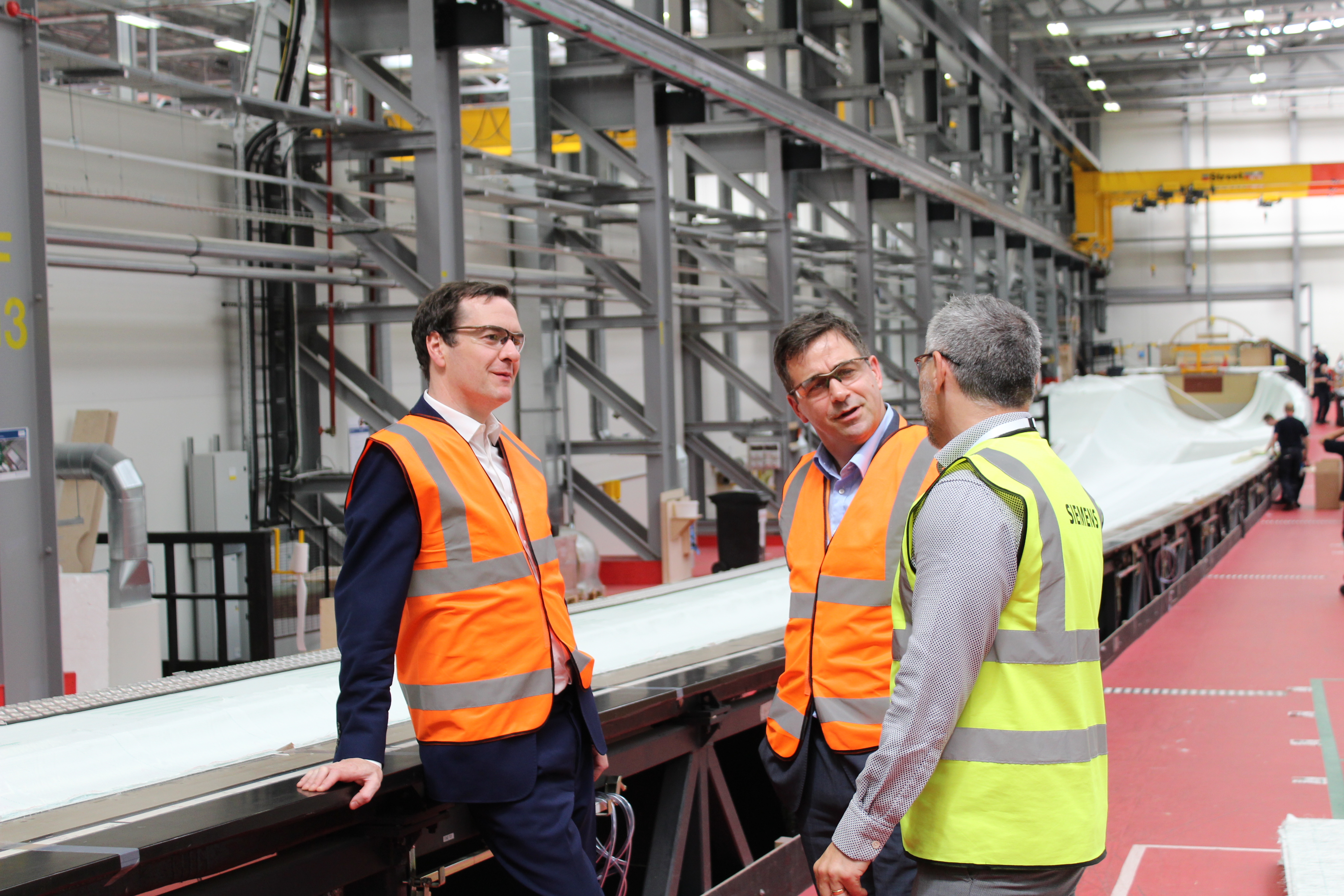 Another nugget that Diver revealed in his citation was Maier's role in the development of the supermarket check-out conveyor. "Juergen, in his early career at Siemens, worked on the revolutionary inverter technology that ensures the belt runs smoothly and doesn't jerk, causing our bottle of wine to fall over and break, God forbid!"
But although that story has an important technological dimension, it was also an important milestone for the Siemens factory at Congleton in Cheshire, where he was based. That factory went on to win significant new business and become what it is today: one of the most advanced manufacturing centres in Europe.
Anyone who meets Maier can't fail to be struck by his energy and the fact he is a real people person. All around the organisation colleagues speak about how personable and motivating he is to everyone throughout Siemens.
Throughout his career, he has put people at the heart of the organisation. He recognises that it's people who make the technology – who make the stuff work – and who use and benefit from it. And technology can't be developed in isolation. Collaboration is vital.
We have a great relationship with Manchester Metropolitan University with degree-level apprenticeships
He's also passionate about the emerging generation in his own business, and the importance of values and a sense of global responsibility.
"The graduates and the apprentices that join our company from Manchester Metropolitan University and other training institutes, they're pretty damn good. I meet these young people and I tell you, I often just go, wow. They put me to shame!" he said.
"The speed at which they're able to innovate with data, the Internet of Things and all kinds of new technology, is just simply unbelievable.
"But I also think it's important that people come to Siemens with an understanding that we need people to be responsible. We need to be saying 'if you want to get on in society, then get with the programme'. It's even more important because we're in an environment where, we have unfortunately, politicians and other role models who are making people believe that racist, homophobic and bigoted remarks are okay. It's not."
Maier is very rooted to the industry of the North and the possibilities that exist from collaborating with the people who can deliver Greater Manchester's ambitious industrial strategy.
He's been driving the Industry 4.0 agenda forwards and setting out the benefits for the UK economy and the opportunities locally, through the Made Smarter initiative of which he is co-chair.
Made Smarter calls upon industry and the government to put in place programmes that support the UK manufacturing sector in capitalising on the fourth industrial revolution, to create a fully digital production line which will result in prosperity for our country and our people if it's done properly.
As a board member of the Greater Manchester Local Enterprise Partnership, he has been a key player behind the Greater Manchester Industrial Strategy, which he insists has to be a steady stream of work, not just a report that sits on a shelf.
"For Greater Manchester, we have a vibrant economy that we should be very proud of, but the wealth isn't spread equally enough," he said. "There isn't enough activity for people to get into high skilled, well-paid jobs.
"And the only way you can do that is build upon the unbelievable innovation ecosystem of which Manchester Metropolitan University is an important part. What is being created down the Oxford Road Corridor is unbelievable in its strength in research, academia, and, of course, teaching young people."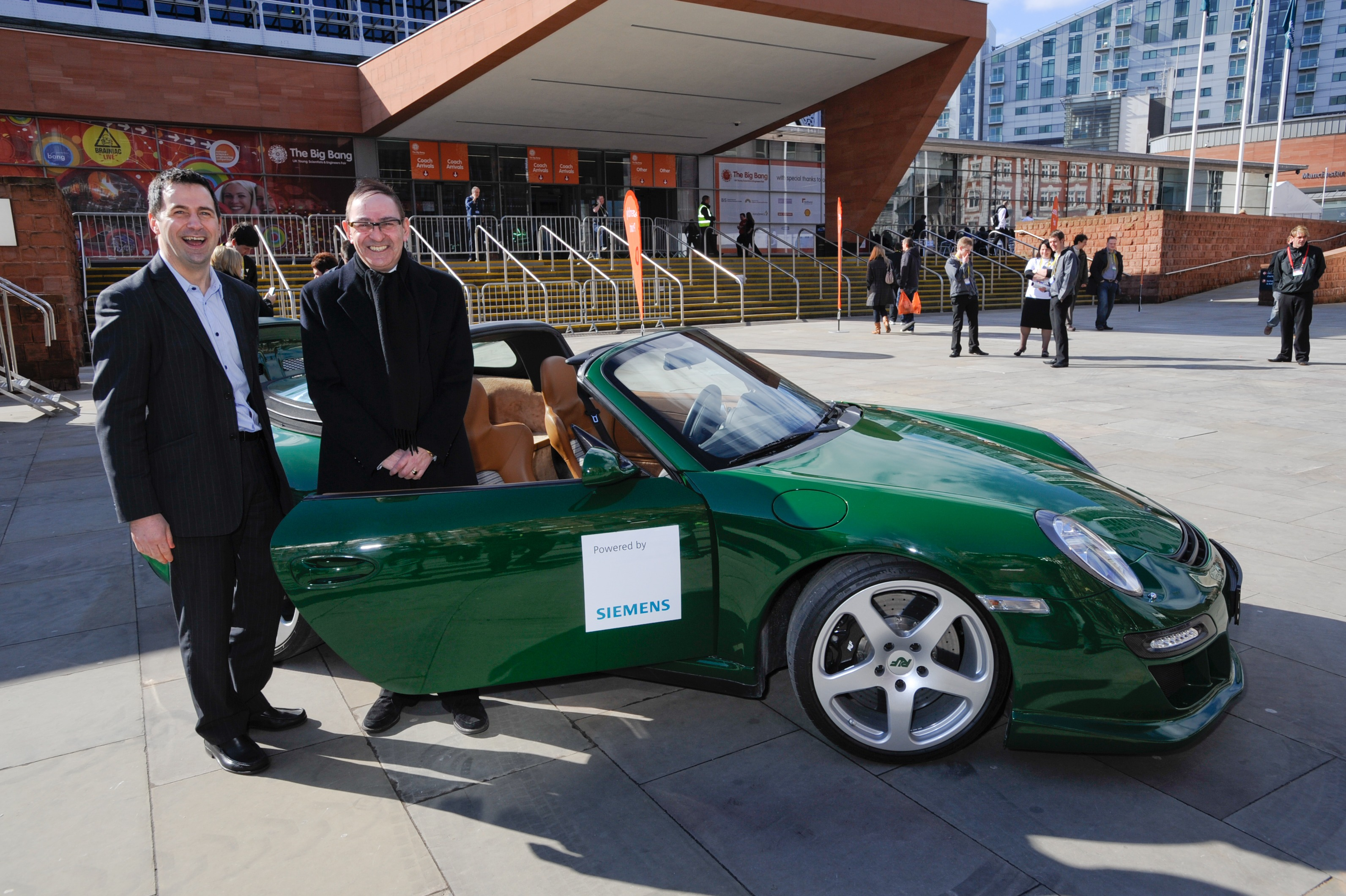 He is particularly excited about the opportunities to work with advanced materials and next level manufacturing emerging from this space, drawing a legacy from the way cotton was not just spun, but became the raw commodity of an industrial revolution and how human beings relate to textiles, fashion and design.
"A lot of advanced materials obviously go into new products and those products all need to be manufactured," he explained. "We are fortunate that that Greater Manchester is seen as the global pioneer and creator of graphene. But of course, it goes way beyond just graphene. This goes beyond all types of future lightweight, superconducting materials that can create amazing new products.
"And those can be products from, you know, materials that can create better sportswear, better energy storage, better battery technology or really developing hydrogen technology. These materials have the potential to become the cotton of the fourth industrial revolution."
He's excited too about another plank in his vision of the future, which is the creative side of the digital revolution.
"I'm a big believer in the huge and increasing crossover between creative industries and manufacturing," he said. "If you look at what's going on in one of the creative sectors, which is gaming, for example, the way they use virtual reality and augmented reality to visualise content and create games shows, that the creative sector is more advanced than the industrial sector.
"But guess what? We want to use all of that same technology to be able to visualise factories or industrial processes so that we can see them and visualise them and change them around without having to physically build it."
We're in an environment where, we have unfortunately, politicians and other role models who are making people believe that racist, homophobic and bigoted remarks are okay. It's not
He's been impressed with PrintCity at Manchester Metropolitan and the possibilities he sees emerging.
He said: "Manchester Met is very strong in additive manufacturing. And where did additive manufacturing start? 3D printing, as a creative tool. But it's now a really serious process and a way of making complex engineered items that go into aeroplanes and Formula One cars."
Having enjoyed a technical education and progressed through an innovative international business, he still embraces new ways of learning – with a firm belief that change is coming to how we view education and learning, and that Manchester Metropolitan is making important strides with degree apprenticeships, for example.
"People need to be much more broad in their training," he explained. "Sure we want people to have computer sciences and I.T. skills, but they also have to understand engineering skills, and a damn good awareness of social sciences. Because actually, the mistake we always make is we create these technologies, then the human factor prevents the technology from being adopted, because the human being needs to interface with them. So we're always looking for something which is much, much broader.
"We have a great relationship with Manchester Metropolitan University with the degree level apprenticeships, which give people the opportunity to go right the way up to a degree in a more practical, hands-on way.
"And then I go one step further, which is that I don't think universities should stop at that point. I don't think we think strategically enough about how that person who has now graduated has a requirement for lifelong learning."
It's typical of Juergen Maier that he's constantly thinking and innovating. Taking the long view. Taking the earthy view. After all, the clue is in the name.