A light in the darkness
From the 19th Century architecture at its heart, to the dark and emotive music, poetry and literature that defines its very soul, Gothic culture runs through Manchester like a thick, rich vein.
And yet, while the city's Gothic beauty is there for all to see in the halls and stairways of buildings like the Town Hall, hear in the influential music of Joy Division, or feel on any rainy day at the gates of Southern Cemetery, that vein was largely untapped as an area of study up until a few years ago.
"There was hardly any talk of the Gothic in connection to Manchester in 2012," explained Dr Xavier Aldana Reyes, Reader in English Literature and Film and founder member of the University's Manchester Centre for Gothic Studies. "Manchester was always latently Gothic," he added, "I think we've helped bring that out and celebrate its value."
The Centre, which was the first of its kind when it launched in 2013, has seen incredible success in its first six years. Its annual festival, which started life as one week of events, now runs for the whole of October and explores not just the Gothic history and influence of the city, but its thriving presence in our current and future cultural landscape.
In fact, this year's festival took its theme 'Gothic Times' from the notion that, more than ever, the relevance and popularity of dark fiction has never been greater.
"We are living in dark times, politically and socially speaking," Reyes said. "It is not a coincidence that dark ideological dystopias like The Handmaid's Tale have taken root in recent years, or that horror has gone overtly political in TV shows like American Horror Story."
Never has there been a more apt time for the Gothic to tell us who we are and, hopefully, take action in the face of the horror that's all around us
Reyes explained that in such challenging social, political and environmental times, it's perhaps the bleaker and more tragic stories that somehow feel closer to home.
"I think it's safe to say we're now imagining the end of humanity a lot more assiduously than ever before – and placing that extinction event a lot closer in time, even within our lifetimes."
In addition to a much bigger annual festival, the popularity and relevance of Gothic studies may also explain the Centre's fruitful year in publishing. Reyes' The Weird Tales of William Hope Hodgson was published with The British Library in April, with two more volumes in that series due to follow in autumn, as well as an edited collection (with Maisha Wester) entitled Twenty-First-Century Gothic: An Edinburgh Companion in July. And when it comes to the Centre itself, Reyes said it has been "immensely important" in terms of giving him the visibility and network to operate at the cutting edge of the field.
"My thoughts around the Gothic wouldn't have developed in the way they have had it not been for the input I have gained from teaching alongside the other centre members," he said.
Elsewhere, Professor Dale Townshend's Gothic Antiquity: History, Romance and the Architectural Imagination, 1760- 1840 and Dr Sorcha Ní Fhlainn's Postmodern Vampires: Film, Fiction and Popular Culture have also brought two other diverse perspectives on the Gothic to the wider discussion.
Ní Fhlainn was responsible for hosting The Gothic 1980s Symposium in July, an event that brought together academics and scholars from across the UK, Ireland and beyond to 're-evaluate the Gothic mood and culture of the 1980s' and look at how nostalgia for the period is being reinterpreted across successful TV shows and films like Stranger Things and IT, as well as novels like Grady Hendrix's My Best Friend's Exorcism.
It's a period Ní Fhlainn has a clear passion for too, and uses to illustrate that, once again, while Gothic literature can be traced right back to 1764 and Horace Walpole's The Castle of Otranto, it's also right here in the bones of our more recent pop culture touchpoints.
"There's this idea that the Gothic 'dies' in the 1980s," she said, referencing the recognised decline of traditional vampire films and the idea that the decade is usually considered as somehow brighter and focused on soulless commercialism. "It doesn't really die," she continued, "it just becomes more connected to real world events.
"So, horror movies, for example, become really amped up because it's a Reaganite way of saying 'look, these are the bad guys, let's just go hunt them down and kill them, and everything will be cool OK?' And then you go and watch an Arnold Schwarzenegger film – and it has the same sort of attitude towards [US] foreign policy."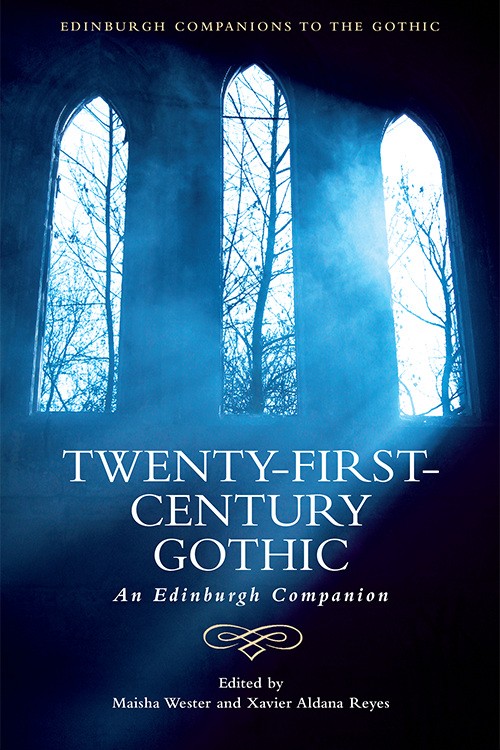 In Postmodern Vampires, Ní Fhlainn explores how that most Gothic of villains, the vampire, has been able to adapt to mirror the anxieties and aspirations of each respective decade. And, just like its cover illustration – provided by legendary Marvel and DC Comics artist Alex Ross – the book shows just how intertwined Gothic ideas are with every part of our society.
In fact, it's this tendency towards infiltrating so many of the darker sides of our cultural and political discussions, that Director and co-founder of the Centre for Gothic Studies Dr Linnie Blake says makes the Centre such a vital part of the academic conversation.
"I was very keen to have a centre that wasn't just academics talking to each other, but that was outward facing and engaged with the city of Manchester," she said. "The ambition really was to promote research, whilst engaging with the public – and to deliver Gothic education, or education with a Gothic twist, at every level from A-level to PhD."
Across October, that outwardfacing part of the Centre took flight in the form of the festival. This year, the event opened with an exhibition exploring the Gothic past, present and future, and was followed by a series of events built for all ages and interests, including a night of poetry and prose featuring Manchester-based Gothic writers Tania Hershman and Rosie Garland; an evening dedicated to the influence of Victorian author and speaker John Ruskin upon the city; and a 'playand- read zombie outbreak' event for teens.
And, in addition to a host of screenings, tours, talks, workshops and performances, the festival remained anchored academically by its central conference, discussing every element of its 'Gothic Times' theme.
It's a theme that Dr Blake says is rooted in writer Angela Carter's assertion in 1974 that as a society we very much "live in Gothic times".
"The Gothic enables us to explore discourses of opulence and affluence, and degradation, and poverty, and despair. It enables us to explore monstrosity and the monster within ourselves," she explained. "So yes, never has there been a more apt time for the Gothic to tell us who we are and, hopefully, take action in the face of the horror that's all around us."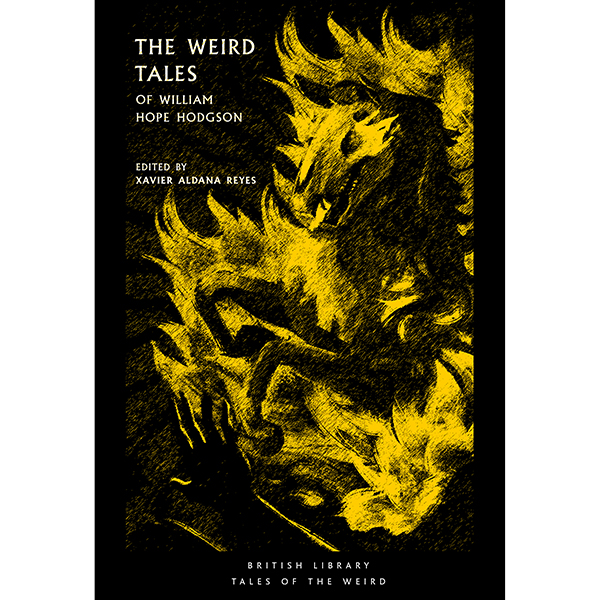 Whether in fact or fantasy, on nightly news or in our Netflix queue, our fascination with Gothic iconography, aesthetics and principles are as present and relevant as ever.
In our own city, HAUNT Manchester unites the University with cultural organisations and businesses to curate events, research and stories that celebrate the dark and unusual.
The Grimm Up North Festival, another partner of the Centre, continues to grow as a regional showcase for the latest in horror cinema. Even at Glastonbury this year, goth rock legends The Cure closed The Main Stage with a celebrated set – just days after Manchester's Pale Waves brought their own modern take on that sound to The John Peel Stage.
With all this in mind, it makes absolute sense that a Centre for Gothic Studies not only exists, but is thriving in a city that has such a rich heritage and vociferous appetite for everything that comes with it.
"The University is now certainly known for its Gothic expertise," said Reyes. "It is important to show why the humanities matter to us today, how they can make a difference, and I think this is something our Gothic Centre, alongside the incredible Manchester Writing School, is definitely achieving."