The future has arrived
What will higher education look like in 13 years' time? Staff and students in Manchester Metropolitan's Business School who were posed that question in 2007, peered into their crystal balls to see what life would be like in the lecture theatres of the future.
They dreamed up some wonderfully creative scenarios of life on campus in the year 2020.
While robot tutors and a campus in outer space may seem a little farfetched, the idea of a modern and technological-advanced campus did prove to be accurate and this now lies at the heart of the student journey in 2018.
Predicting the future of higher education
The idea for a competition open to students to submit a podcast or video of their future predictions for higher education came from the Business School in 2007. It was a bright new era but tech predictions are notoriously tough to get right. Indeed, in 2007 a tweet was something that only birds did and getting films from Netflix meant a DVD arriving in the post.
In a range of lively animated videos and podcasts, the winning entries included one featuring a zero-carbon environmentally friendly campus of the future with rooftop gardens and special facilities for solar-powered cars. Others imagined advanced facilities with tutorials taught from overseas within a virtual reality lecture theatre.
And in a focus on the technology of the future, one podcast features images of virtual reality seminars and books, digital chalkboards and radio frequency identification for students attending classes.
The one to two-minute presentations give a fascinating look into the Manchester Metropolitan campus and the direction that past students expected higher education to take over 10 years ago.
The student experience
In her role as Pro-Vice- Chancellor for Education, Professor Helen Laville is leading the long-term strategic vision of student experience at Manchester Metropolitan.
Since joining the University in 2016, Professor Laville has already seen major changes in the way the modern day curriculum and campus are shaped, with students at the centre of every decision.
"It's a really exciting time for higher education," said Professor Laville.
"Everyone recognises the importance of creating a student centred curriculum incorporating the kinds of technology that are already an integral part of everyday life." Looking back at the futuristic visions of the class of 2007, Professor Laville believes the project serves as a reminder of how quickly the student experience can change and develop.
"It is striking how, things that were considered futuristic and ambitious ideas at the time, are now integrated into the heart of the University's educational portfolio," she said.
"Over 10 years later, the student experience at Manchester Metropolitan has changed dramatically which makes me excited to think what we can achieve together in the coming years."
As the experiences of the student body changes, so do the expectations of what a higher education campus and curriculum can offer.
So how does Manchester Metropolitan ensure these changing expectations are met?
"It's important to recognise the growing role technology is playing in bridging the gap between teaching and learning," explained Professor Laville.
"Our focus is to ensure a more seamless connection between the group teaching experience and the individual learning experience.
"It is important to understand students' needs and behaviours, and to find ways that new technologies can support effective learning. We don't want to invest in new technologies for the sake of it – we have to be sure they are really making a positive difference to the student experience."
"It's important to recognise the growing role technology is playing in bridging the gap between teaching and learning"
New technology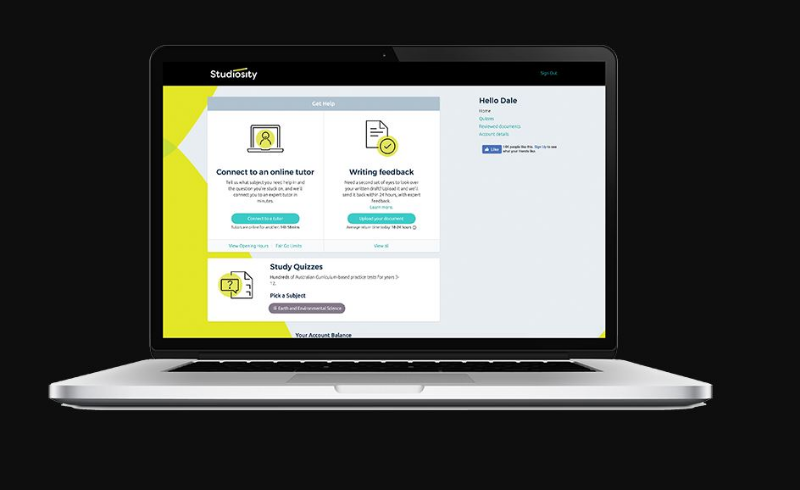 It is this focus on the student experience that has led to the introduction of new and technologically-advanced learning practices in 2018.
Over 1,000 short videos have already been made to help students with everything they might need during their time at Manchester Metropolitan, from revision tips to coursework feedback.
And a lecture capture system, which allows students to revisit and replay their teaching sessions in their own time, enhancing the learning they get in the lecture theatre is also up and running across the University's campus.
Professor Laville explained: "Students have told us that the fact they can revisit lectures helps them to ask more questions during the lecture while also reviewing any points they may have missed."
And the use of technology for instant feedback is developed further through the introduction of Studiosity, an online service that provides academic literacy support on written coursework before submission.
The service is available 24 hours a day, seven days a week, and offers a 'writing feedback' option through which students can upload a document and await suggestions tracked and highlighted by expert tutors.
"The emphasis at Manchester Metropolitan is the integration into our existing services and the extra support we can offer students," explained Professor Laville.
"Studiosity is a great example of this as it fits seamlessly alongside our own in-house personalised and specialist learner support services."
This understanding of the student experience and introduction of new technology is allowing Manchester Metropolitan to look ambitiously to the future.
A Learning Tracker App is being developed, inspired by the latest, hugely popular, health and activity tracking apps. However, instead of measuring the number of steps walked and heart rate, students will be able to track the progress of their work and set themselves goals for learning activities such as research, revision, planning and writing assignments.
It is developments such as this that have made the predictions of the class of 2007 so intriguing, while emphasising the continuing importance of being at the forefront of shaping the teaching and support for a modern curriculum.
Have any of the 2007 predictions come true?
It may be impossible to predict what a university campus and experience will look like 13 years into the future. However, some of the winning entries from the 2007 competition touch on initiatives and advancements that have become reality in 2018.
"The Manchester Metropolitan campus of the future will be a zero-carbon, environmentally-friendly space with parking spaces for solar-powered cars, more cycling facilities, rooftop gardens and glass buildings to make the most of natural light. The University will also be served by its own tram and train stations with geo-thermal heating across the campus."
In 2017, Manchester Metropolitan was named the greenest university in the UK, ranked in first in the People and Planet University League. Eighty-three per cent of students who enrolled at the University in 2017 believe Manchester Metropolitan is an environmentally sustainable university, while two-thirds of returning students stated that they are gaining knowledge to help understand global sustainability. There are electric car charging points across campus, and Siemens Microgrid technology provides low-carbon energy through solar panels and battery storage for the Brooks building.
"By 2020 students will be part of a futuristic learning environment, accessible 24 hours a day from anywhere in the world. Students can learn through a combination of real-life and virtual lecturers and, in an effort to save the environment, all students can learn remotely and even from a different planet."
Thanks to online services such as Moodle and the introduction of innovative technology such as lecture capture and Studiosity, today's students can access learning resources and feedback on their work whenever and wherever they are in the world.
"Everyone will learn online and lecture notes will be available to download. Online students will be able to interact during a lecture by accessing a virtual lecture theatre, while library books will digitally expire at the end of a loan period. In 2020 Manchester Metropolitan will be a global leader in state-of-the art technology for higher education."
Manchester Metropolitan now offers six postgraduate courses delivered 100% online as part of the Global Online programme. All students studying at the University have access to a personalised online learning portal, which now allows access to innovative new programmes such as lecture capture and Studiosity to assist with their studies.