Views
Inspiring the next generation
Students can be positive role models and speak out against injustice, says Students' Union President Amie Atkinson.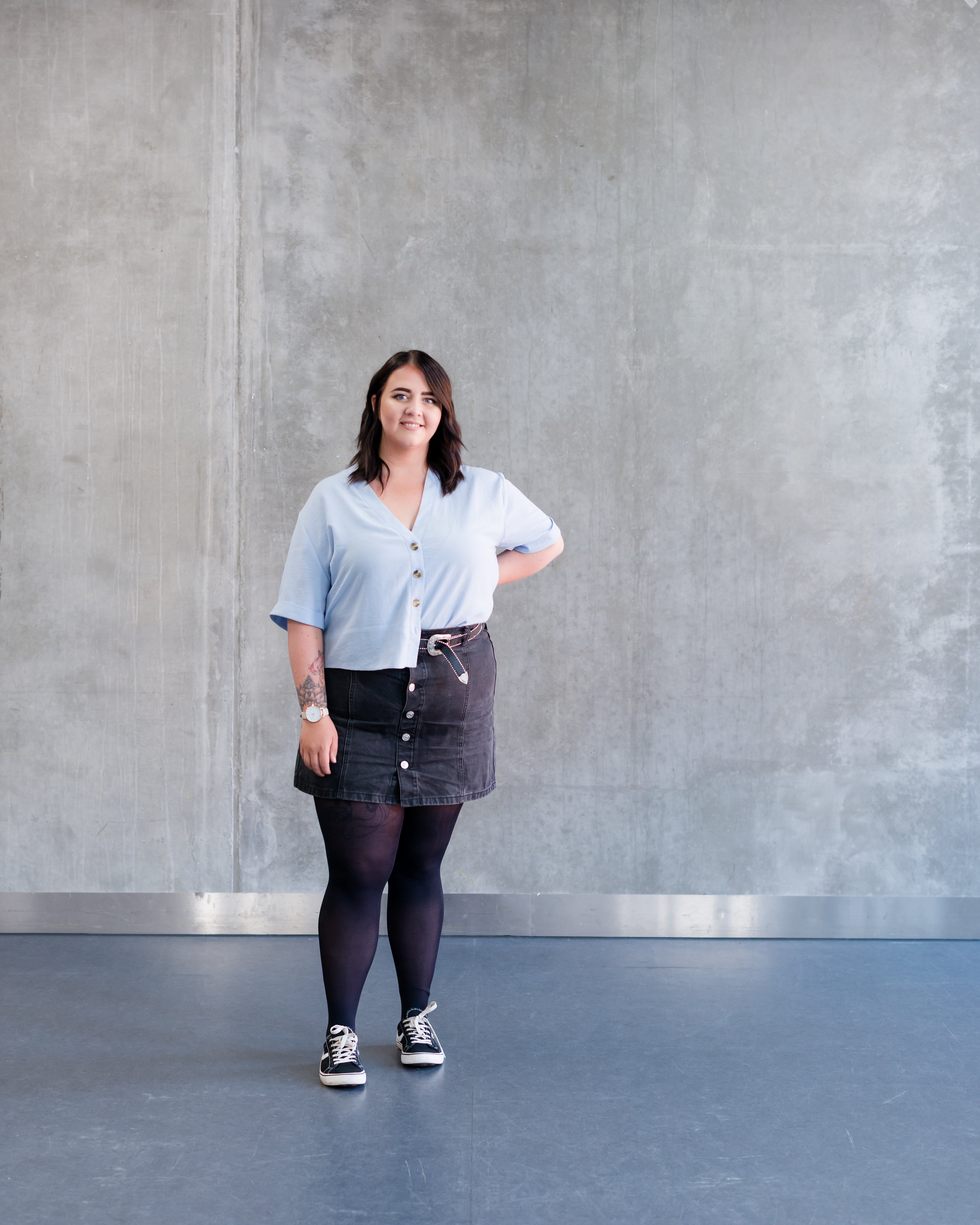 You may have heard of the term 'Snowflake Generation'. It is a derogatory term used to describe young adults who are supposedly more likely to take offence and less resilient than previous generations, unable to cope with views that challenge their own due an apparent emotional vulnerability.
We often talk about how teachers can inspire the future generation, but rarely give the same praise to students and their peers. The term 'Snowflake Generation' is used generally as an insult to those who refuse to stay silent and who are vocal about injustices. Yet in my opinion, the Snowflake Generation is the most empowering generation to date. When I'm asked for my thoughts on this 'hypersensitive generation', my answer is to turn on your TV and watch the news. Injustice abounds.
The main difference between this generation and every other is social media and its world-wide reach. Students are consistently finding new ways to challenge injustices. Students' unions encourage students to run campaigns on issues that matter to them, issues that will impact on majority, underrepresented and marginalised groups. Or running for student office.
It's easy to see why snowflake caught on. It captures women, minorities, LGBT+ people, (post-) millennials, immigrants, liberals and remainers in one dismissible term. It looks to me like the minority has now become the majority. More and more students are standing up for what they believe in and speaking up against inequalities and discriminatory behaviour. We are witnessing the rise of a strong-willed, intelligent generation of activists.
There really is something invaluable about how we use our education to inspire those who come after us. Many of us never get the opportunity to directly influence the lives of others – but university gives many people that opportunity.
I was the first in my family to go into higher education. There weren't people around me who had done this before. I hope my younger sister will have role models like those I see in our student population. Role models who will tell her that you can do more than just work for a living, that you can have a career doing something you love. Role models who will never let her forget that an education can catapult you to your chosen career path. Role models who will tell her university isn't just studying; it's gaining skills, it's making friends, and it's opening doors to new opportunities.
My sister is 12 now and she wants to attend university. She wants the gown, and the hat, and the family photos, because she has seen what graduation meant to me, my friends, and everyone who came to study at this University. When we strive to be successful we do it not only for ourselves, but so we can be role models for others, and Manchester Metropolitan set us on our way.
This year, I'll be working with the Alumni team at the University to research our inspiring and successful graduates and seek to use their experience to guide our current generation of students as they prepare for life after university.
I speak directly now to those who might oppose the so-called 'Snowflake Generation'. I urge you to reflect on the last 100 years of history and remember those who we celebrate for speaking out against injustice: Emily Pankhurst, Rosa Parks and Harvey Milk to name just a few. These people will have been subject to ridicule too, but change-makers always will. That is simply something you have to push through when standing up against oppressive systems, or sitting down peacefully for your cause. Look around the classroom, and you may find the next Jane Campbell. When we talk about students, we should be talking about future leaders and teachers. Experts and educators. We want them to be the role models our children will meet.
Our international pull is as valuable as ever
Member of Parliament and University alumnus Afzal Khan is working to ensure the UK remains open to talented students, academics and entrepreneurs post-Brexit.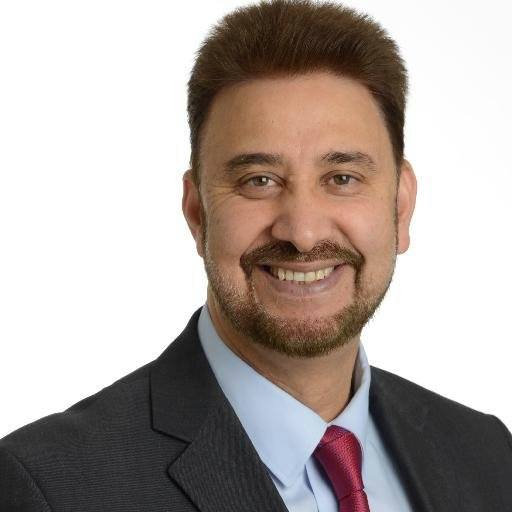 Manchester is a city that welcomes everyone. It welcomed me as a child when I was adopted out of poverty in Pakistan, and it has welcomed thousands since, shaping it into the vibrant, multi-cultural city it is today. This is something unique to Manchester that I am incredibly proud of.
When I was a student at Manchester Met, I found it to be a microcosm of our city – a mixture of students born and raised here learning alongside international students from every corner of the globe. Having the opportunity to learn alongside people from different cultures and backgrounds hugely enriched my education and broadened my perspective. I don't find it at all surprising that so many choose to stay here once their time at university comes to an end. Yet with less than six months to go until Britain formally leaves the European Union, the future for international students remains in the balance.
The Labour Party estimates that international students make an enormous £25 billion a year contribution to the UK economy In the past five years, an estimated 43,000 international students have been lost from 72 British universities. After leaving the EU, we risk losing even more.
But it's important that we don't just look at these students merely as numbers. The 43,000 students we have lost in the last five years would have gone on to support around 24,000 jobs, bringing £920 million worth of positive economic impact to those 72 universities and their local economies. An estimated 50% of the jobs would have been in the local economies and 50% in the universities themselves.
We risk losing what makes Manchester so great – that anyone can come here and become part of our family.
Between 2014 and 2017, the EU has funded €41.6million worth of Erasmus+ programmes which incorporate a whole range of sectors of exchange including higher education, technical education, schools and youth work programmes, giving British students the invaluable experience of studying abroad. Furthermore, the higher fees paid by international students subsidise UK higher education spending, benefiting students who were born and raised here.
But the benefits are not only economic. By living and learning alongside students from all over the world, we experience other cultures, make friends, build international networks and enrich our lives.
Innovation and research are also fuelled by our international connections. From New Zealand-born Ernest Rutherford's pioneering research which led to the splitting of the atom, to London-born Alan Turing's breakthrough work in computing, Manchester's universities have produced students from home and abroad whose research has gone on to change the world as we know it.
The ability to collaborate across borders with people from different backgrounds, cultures and nationalities is what drives the world's best universities and best cities. By turning away international students from our universities, we risk losing what makes Manchester so great – that anyone can come here and become part of our family.
I came to this city as an immigrant and am now lucky enough to be able to represent it in Parliament. This city has moulded me into the person I am today. Manchester's radical and socialist history inspired me to become involved in politics, standing to be a local councillor and later Lord Mayor, and its internationalist outlook motivated me to become a Member of the European Parliament, proudly representing our region on the international stage. In my role as Labour's Shadow Immigration Minister, I will be working to ensure that post-Brexit, we remain open and welcoming to talented students, academics and entrepreneurs from all over the world, allowing our city and its inhabitants to continue to thrive.
Afzal Khan is the Labour MP for Manchester Gorton and Labour's Shadow Immigration Minister.
Students need to be at the heart of the new industry regulator's work
Stuart Cannell, a member of the Office for Students' student panel, reflects on the challenges and opportunities the nascent watchdog faces.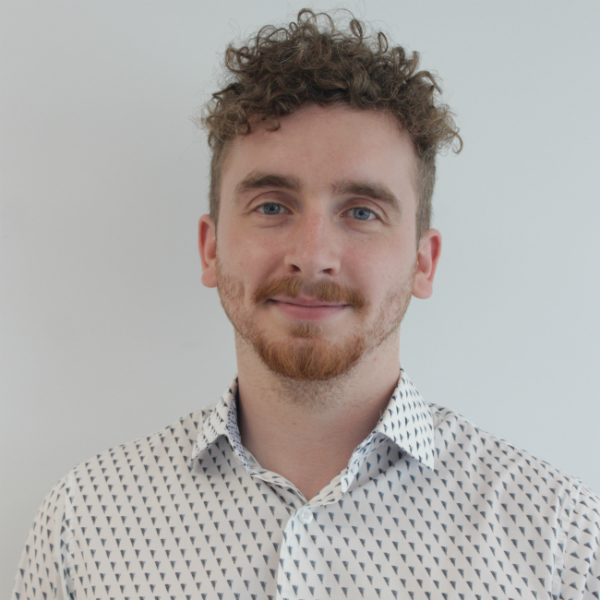 I have been involved in student engagement and representation for many years, through being an elected student officer in my previous university and also working with sector organisations such as the Quality Assurance Agency (QAA).
When the opportunity came up last year to apply to be on the student panel for the new higher education regulator, the Office for Students (OfS), it was the perfect opportunity to apply my knowledge and experience to assist them while in their infancy, ensuring that 'student' wasn't just in the title.
The student panel, of which I am now a member, is made up of a number of prospective and current students and also recent graduates, covering both undergraduate and postgraduate provision.
Similar panels have existed in other higher education sector organisations, such as the QAA, although it is worth noting that this is quite remarkable for a sector regulator.
Having the mechanism in which to elicit student feedback is one thing. However, it is quite another to act on it.
It will need to regulate the sector in a fair, transparent and accountable manner
On both accounts, I believe that the OfS is doing well. Through the student panel, members have had the opportunity to engage in the development of a number of high-level strategies, including the student engagement, value for money, and information advice and guidance strategies.
There have been some concerns aired within the sector around the link between politics and the OfS.
What the OfS cannot be is a regulator that dances to the tune of the political message of the day. It will need to regulate the sector in a fair, transparent and accountable manner.
When I was present at the OfS launch conference in February, Sir Michael Barber, the Chairman of the OfS board, laid out his vision for how the OfS will develop over the coming years and how the sector will need to evolve with it.
A key area for improvement is having a more integrated approach to how the secondary school, further education and higher education sector works together and how they work with employers, offering applicants and students robust information, advice and guidance.
This is something that is critical to the ongoing success of higher education. With fees now reaching £9,250 for home students (let us wait and see what the Department for Education's review recommends), applicants and students should have clarity about what they can expect from a programme and university and what that means for their future.
There is more work that can be done in the membership of the student panel, of which the OfS is aware.
This includes targeting recruitment in an attempt to get representation from higher education students studying at further education colleges and the increasingly popular degree apprenticeship programmes.
It is important to get as diverse a student panel as possible, in an attempt to accurately represent the increasingly diverse sector, in terms of background, education and experience.
This is a challenging time for the sector, as there has been a lot of change, with the introduction of the Higher Education and Research Act, a new regulator at the helm (rather than a funding council) and of course – the Teaching Excellence Framework.
I am confident in both Sir Michael's vision and Chief Executive Nicola Dandridge's capabilities in ensuring the OfS will be a success for the sector and that 'student' is not just in the title, but is at the very heart of what the OfS does.
Stuart Cannell is Programme Approval Manager in the University's Academic Standards Team and is studying for a master's degree in Higher Education.
Confessions of a property developer
Regeneration specialist Tim Heatley lays bare his motivations to become the leading force in Manchester's transformation.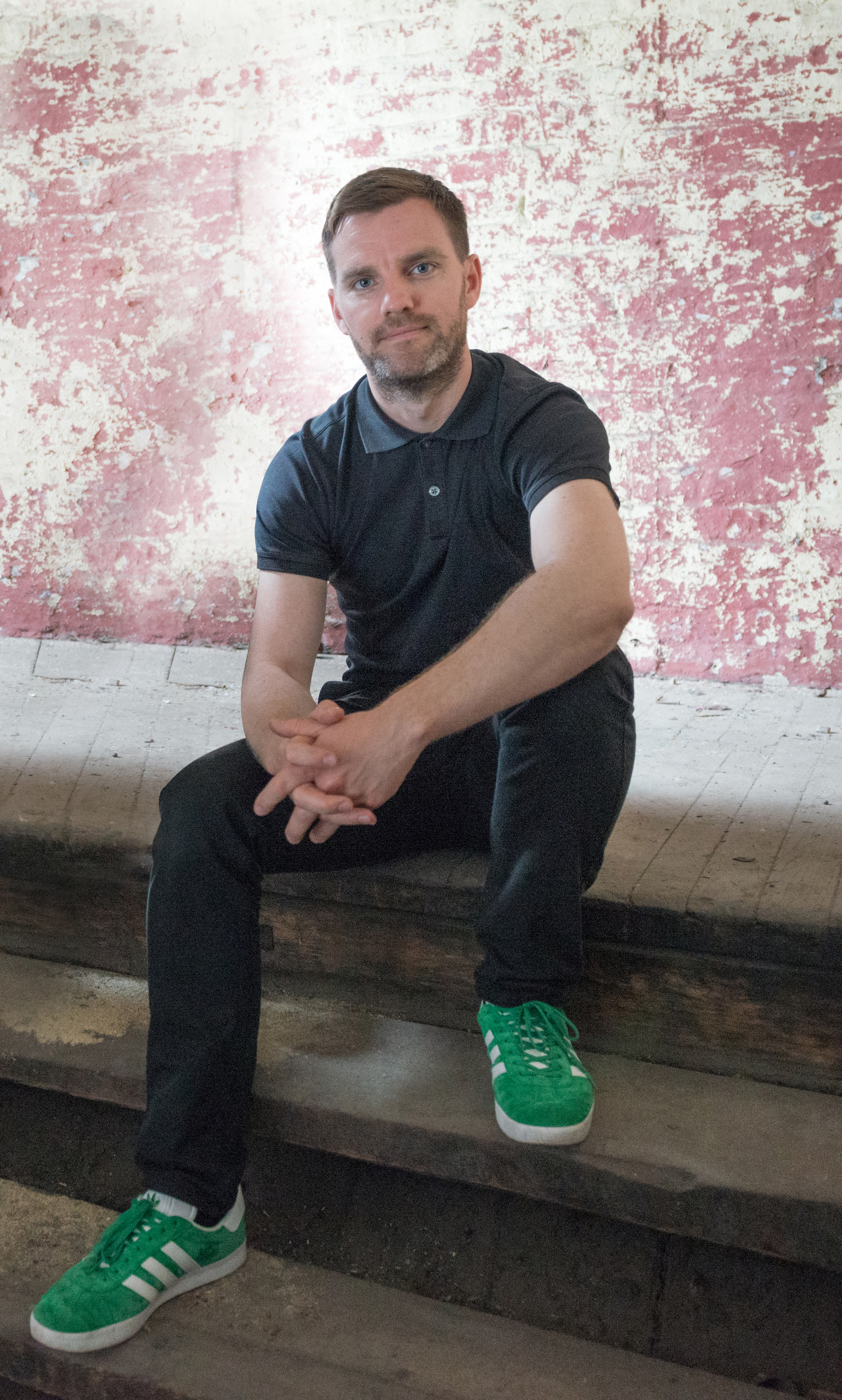 Confession 1: I hold an unashamed love for this city.
Manchester, and all it means to be one of its children, has shaped the man I am. The city was there when I was whizzing back and forth from Eccles College in my 20-year-old Renault 5 to meet mates. And she embraced my family, as we raised our first children in a townhouse on River Street. All the time she's been there, never slowing, always shapeshifting through trends. Like its clothes and its music, the city's skin changes, but its core personality stands strong.
I put my appreciation of this at the heart of CAPITAL&CENTRIC, the regeneration company I cofounded with Adam Higgins. That love for the city is what drives me to not just develop and repurpose buildings, but to create a legacy for the next generation of kids who'll grow to love the city in equal parts to what we do.
The city's education institutions are fundamental to Manchester's Success
Confession 2: I am a passionate advocate for university.
I graduated from Manchester Metropolitan in 2002, but we'll move swiftly over my result (a third) in Law. To me, university – and this one in particular – is about broadening your experience, then sending you out into the world. The city's education institutions are fundamental to Manchester's success. They bring in people with ambition, and ideas, and talent, and creativity. Regardless of subjects studied or academic results obtained, it's these qualities the city is built on.
It's not just a 'can do' attitude the city boasts, but a 'why not?' That attitude – a touch rebellious and a smidge arrogant – filters through to adulthood in Manchester. It's why I believe we manage to retain so many of our graduates in comparison to other cities.
Personally, it's these traits that I tried my best to cling to upon graduation. After years of graft, CAPITAL&CENTRIC is now restoring five of the city's most iconic heritage buildings. We're questioning every design element, material choice and occupier to make sure that, when the doors open on our workspaces or homes, people will say they to contribute to the fabric of the city – a change for the better.
Confession 3: I believe Manchester's past and future can combine to make something incredible.
When attending seminars at Manchester Metropolitan's Aytoun Campus, I had no idea I'd end up owning those buildings years later. In delivering the £250 million KAMPUS, one of our biggest projects with Henry Boot Developments, we're mixing the restoration of the brutalist 60s tower block and neighbouring Grade II listed warehouses, with sensitive new build homes, shops, bars and a secret garden. It'll be a buzzing new neighbourhood for the city and, in turn, a positive legacy for Manchester Metropolitan's imprint on the city.
There's a real responsibility for developers like us to strike the right balance, it's a dual challenge. Firstly, we need to preserve the city's renowned industrial heritage. We're doing this by turning formidable mills, like Crusader and Talbot, into cool communities where people want to spend time and raise families. All the while salvaging and celebrating the original features that tell a social history.
But we also need to fight for high quality and imagination in our new buildings. We're pushing our architects to build boldness and brilliance into our designs and want to actively challenge this perception that modern design has less merit. We need to mix creative planning with ambition. Selfishly, I want to be part of a legacy people hold in high regard, not try to erase in 30 years' time.
Confession 4: Growth by spreadsheet is doomed to fail.
Manchester is growing, bringing with it some pain and divided opinions. That's good. It's a sign that people care enough to engage in the discussion. The scale of physical change has been astonishing in the last 30 years alone, even more impressive is that this pace has been consistent for the last hundred.
Growth by numbers, development by spreadsheet, just won't cut it. Sure, we need to make money, but it shouldn't be at the cost of social and cultural value. How do you do that? By putting on free mentoring initiatives that give young people access to industry heroes, ensuring those regenerating cities represent the diverse, vibrant communities living there. By finding pathways for the city's homeless into work via construction. By working with art groups and creators to put on thought-provoking and accessible family events in Manchester's coolest industrial buildings.
CAPITAL&CENTRIC are doing all this and more. But for me it's personal. The city has gifted me a lot of rewards, in terms of family, friends, work and memories. Responsibility, borne out of loyalty, calls for me to get it right.
Tim Heatley is co-founder of regeneration specialist CAPITAL&CENTRIC and chair of Mayor Andy Burnham's Business Network for Homelessness.
The digital revolution is taking shape
Loran Dunn, Lecturer in Filmmaking at Manchester School of Art, on the shifting creative landscape and the planned School of Digital Arts.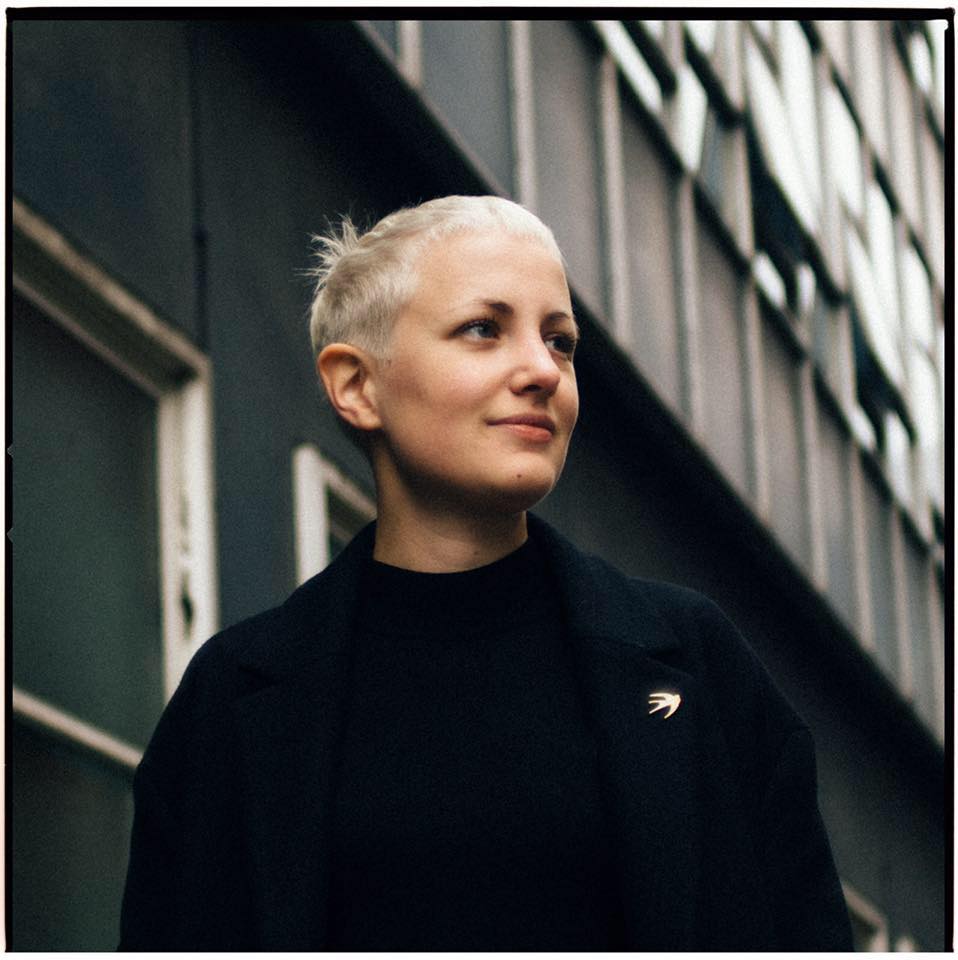 I studied on the filmmaking course at Manchester Metropolitan University in 2007. Back then the world was a very different place.
The housing market was booming and jobs were a plenty. Unfortunately by the time I left in 2010 everything had come undone. But what I had learnt during my time here is that with turmoil comes creation, and with creation comes change.
I relied heavily on the skills I developed during my time here in my first few years as I navigated an industry in flux. Those essential skills included lateral thinking, creative problem solving and how to see the world differently. This training in creativity and forward thinking gave me the ability to thrive at a time when the odds were stacked against all new artists.
The Manchester School of Art is a champion for the artist – a unique setting to nurture, support and challenge your voice and what you want to say. It sounds obvious, but believe me, it's not, and it exists very rarely amongst other institutions clinging to archaic syllabuses and stiff routine.
This is a school for mavericks.
I think we're at a pivotal point in filmmaking history right now. There's been a moving image revolution – you no longer need to be rich, you no longer need to be connected. With advancements in technology and digital native youth, now more than ever it's about having something to say, a story to tell.
The Manchester School of Art is a champion for the artist
This next generation are rule breakers in action. They're not waiting for permission, they're out there right now shooting and uploading to the internet, to social media. In fact, the fastest growing media consumption is content under one minute in length. These guys are bypassing the old and stale rules of the establishment and pioneering the biggest change in film-based storytelling in 100 years.
But how do we harness this? How do we move this out of the underground and into the public sphere? How do we all benefit from these new voices and perspectives as a societal whole?
Filmmaking has always been a pioneering art form. It never clings to the past. It's about reflecting the now, it's political, it's social, it's a game changer.
In this world of political uncertainty, of old systems breaking down and unknown futures, we need to give a platform to the voices of the next generation and we need to empower them to tell their own stories, to have a place in this world, to represent.
Forget Hollywood, this is Manchester.
The students here have always been ambitious, brave and disruptive. These are the students that are going to go out there and make an impact.
Manchester is a city built on revolution, and the new digital revolution is taking form in the shape of the Manchester Metropolitan University's plans for a School of Digital Arts – SODA.
Let's give this new generation a place. Let's give them tools to realise their storytelling in a world of future technology. Let's give them a collaborative creative skillset to enable them to lead us, and the world, in a movement that is going to undoubtedly change the landscape of the digital arts.
Loran Dunn is a film producer who runs Manchester-based production company Delaval Film, one of the top 50 most creative companies in the country. Her first feature film 'A Deal With The Universe' is out in cinemas next spring.