Standing up for students
Nicola Dandridge, chief executive of the Office for Students, spoke to Met Magazine about how the fledgling regulator can shape the university landscape
Who looks out for the interests of current and potential students and recent graduates and ensures value for money in higher education in England?
The answer is the new watchdog, the Office for Students (OfS), which will ensure that every student – irrespective of the course, whether the student is from the UK or overseas, young or old, studying on campus or by distance learning – enjoys a fulfilling experience of higher education that enriches their life and their career.
While the nascent organisation may have a self-professed emphasis on openness, making data available to the public, and requiring universities to evidence their success through verifiable results, the organisation does not set tuition fees, determine which courses providers should offer, or tell universities how go about their business.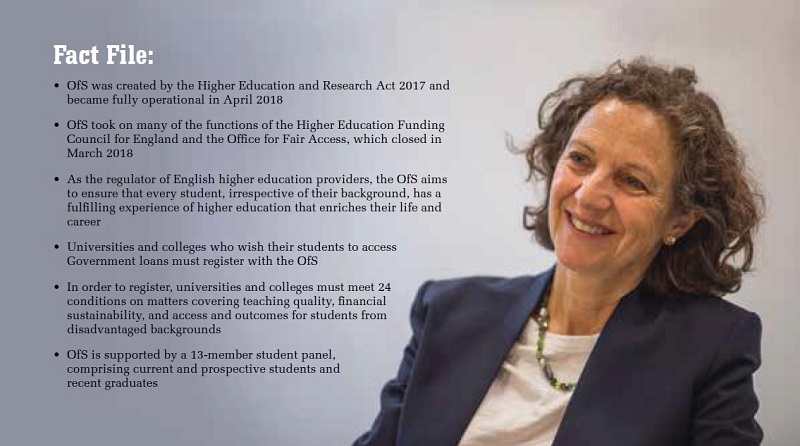 Nicola Dandridge was appointed as the inaugural chief executive of the OfS in 2017, taking up her role in September 2017.
The former chief executive of Universities UK, the representative organisation for the UK's universities, Dandridge has spent much of her career in the higher education sector after starting her working life as a lawyer.
"We are set up to look after the interests of students past, present and future, and that is a shift from the previous regime where there was a funding council (the Higher Education Funding Council for England, known as HEFCE) that looked at both teaching and research," Dandridge explained.
"We have four strategic priorities, the first of which relates to who goes to university.
"In that context it's significant that we have taken on the responsibilities of the Office for Fair Access, which dealt with issues such as social mobility and equality, and that now comes right into the heart of what OfS does.
"We're looking particularly at making sure that all students, whatever their background or identities, have the option to go to university.
"Priority number two is what happens once they get to university and we're very focused on the quality of the education they receive and their experience at university.
"The third priority is about what happens to them afterwards and that relates to the qualifications they get, but also graduate outcomes and that's a very new focus. We're looking into outcomes just as much as who gets into university.
"Underpinning all of this is the question of value for money: are students really seeing the benefit of going to university? Does it meet their aspirations, and is it responsive to their needs?"
Though the overwhelming focus of the remit is on value for money for students, whether from the UK, the EU or the rest of the world, the OfS will also keep an eye on how public funds – British taxpayers' investment in the form of student loans and grants – are being spent against a backdrop of promoting both competition and collaboration.
The OfS is still finding its feet and research commissioned earlier this year from a consortium of students' unions will help define what 'value for money' actually stands for and what factors to take into account.
"It's a very rich concept," Dandridge explained. "What 'value for money' means for one student is different for another.
"It can't be reduced to a single, simple algorithm and has to take account of the diversity of the student body."
We will be looking for examples of impact and good practice across the sector
However, some consistent themes emerged from the research, including the quality of teaching, feedback from tutors and teaching staff, learning resources such as IT and library facilities, and securing a job and a good career.
Communication and dissemination of information also matters to the OfS. Universities will be judged on how well they deliver against their own plans on communicating with their students; both how they draw on the views of those studying for qualifications and how they supply them with information.
Dandridge said: "We have made it very clear that engagement with students is fundamental to how we operate as an organisation, but also how we would expect universities and higher education providers to operate.
"We would expect universities to involve students, but we can't tell universities how to do that.
"The way that Manchester Metropolitan, as a large, vibrant, urban university engages with students will be different to how a small, specialist rural provider might behave.
"We will be looking for examples of impact and good practice across the sector and absolutely would want Manchester Metropolitan to be part of that."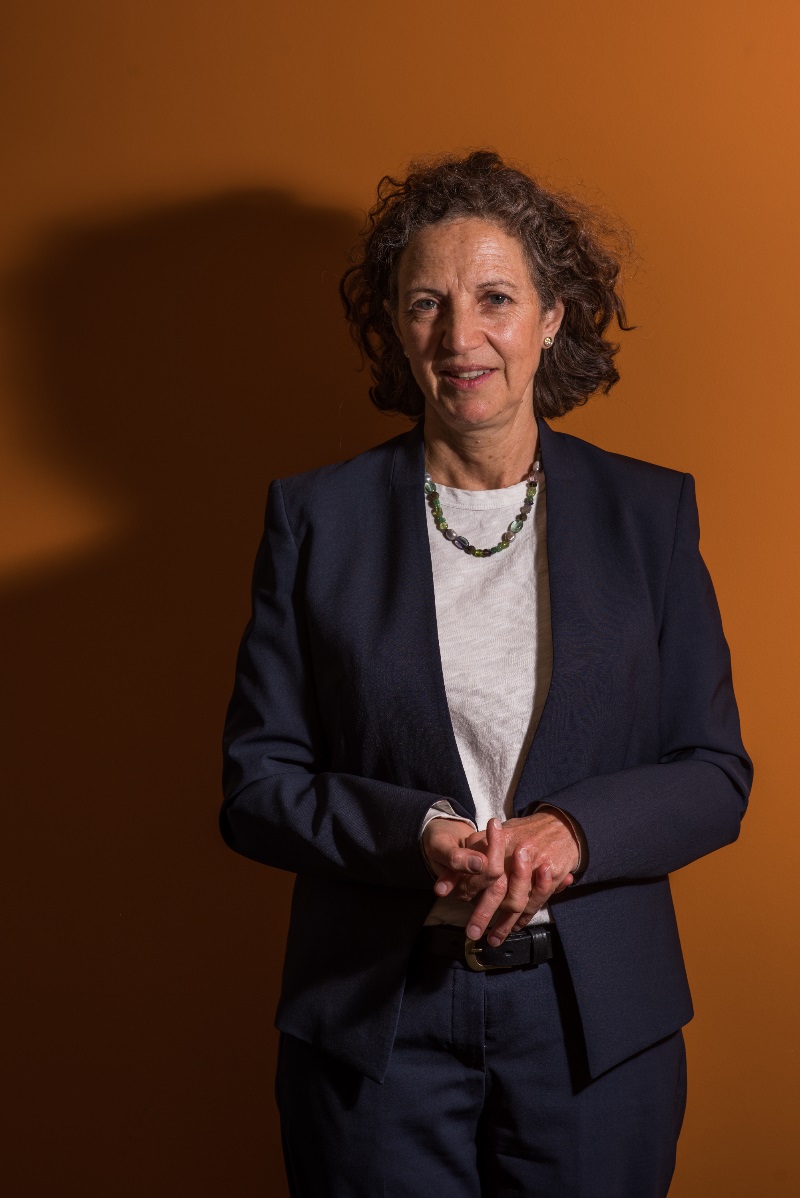 One of the OfS' most important responsibilities is to assess how universities and higher education providers widen access to courses.
It is important for the organisation that projects and arrangements have demonstrable accomplishments and that where there are successes, the OfS could use them as exemplars for other universities.
The watchdog's staff will be looking at schemes such as Manchester Metropolitan's First Generation social mobility campaign – funded by donations from alumni among others – that supports and encourages Greater Manchester's sixth-formers and college pupils to become the first in their family to participate in higher education.
Dandridge said: "First Generation is exactly the sort of thing we would want universities to be developing and proposing.
"I think the collaborative, regionally-based focus for those sorts of initiatives are the type of thing that we would want to encourage.
"One of the aspects of our approach is very much looking at evaluation. With these sort of initiatives such as First Generation, which absolutely sounds important, necessary and imaginative, we'll be keen to see how they transform lives."
But seeking to merely increase admissions numbers from both young and mature age groups is too a simplistic a view, Dandridge said.
That is why the OfS intends to make more data available to prospective applicants in order to allow them to understand more clearly what course options exist in their area of interest and how the providers fare in different measurable aspects.
Part of the Office's monitoring includes assessing whether there have been improvements in the career prospects of students, whatever their route into university, once they graduate.
"We are prioritising informed choice," Dandridge explained, "and we are looking at what we can do to work with partners, career advisors and schools to make sure that students are really making the right choice.
"If they choose the right university and the right course, not only will it lead to the best outcome for them, but they will get more out of the university experience, drop-out rates will be lower and satisfaction rates will be higher."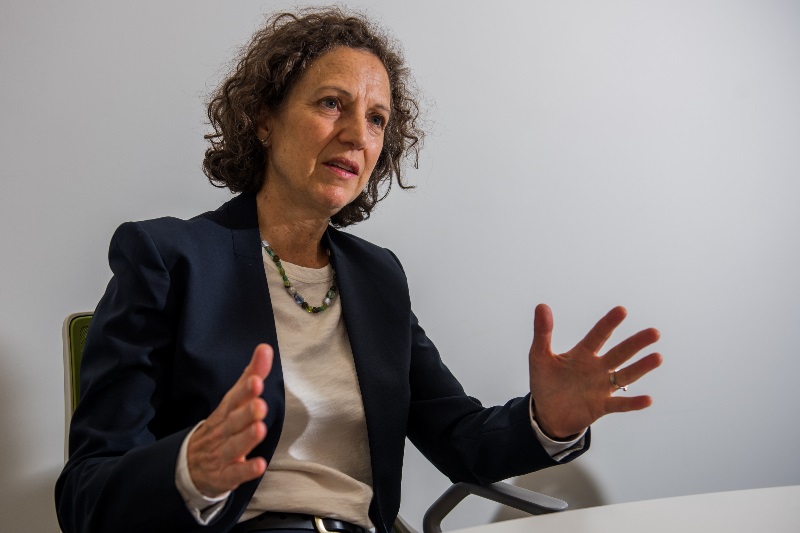 Manchester Metropolitan is one of the leading providers of degree apprenticeships.
These qualifications, which are tailored to the needs of employers, are proving to be tremendously popular.
Dandridge said: "Degree apprenticeships are a really important development. There's a huge appetite among students for degree apprenticeships because of the financial support that apprentices get while studying and working.
"We regulate the degree element of degree apprenticeships and we hope to see more of them. The evidence so far is that they are popular and that they are expanding. They sit alongside our appetite to see different sorts of provision across the piece.
"Areas where there is innovative co-development with employers is really exciting and interesting and we would want to encourage and incentivise different sorts of provision. It meets both employer needs and student needs."
This is an area of enormous strength for Manchester Metropolitan where the Business School has successfully worked in partnership with employers since its inception.
In some aspects, the OfS is obligated to realise funding commitments laid down by its predecessor, particularly in the subsidies for less popular, but still important, courses that are expensive to deliver.
But, in ploughing its own furrow, the regulator accepts that it needs to adapt to the changing panorama of higher education.
It needs to reflect the diversity of qualifications and courses available today, and the needs of students of all ages and employers from education.
It is for these reasons that Manchester Metropolitan's courses, such as the new MSc in Industrial Digitalisation, have been established in response to sector needs.
The course enables graduates to be trained in specialist procedures, skills and software of the type being used daily by employers, thus providing them with a fast track into the world of work.
Going to university is not a simple transaction and we know how important it is for students to find themselves
Dandridge said: "These deliberately and explicitly more vocational qualifications are now becoming more accepted and welcomed among schools and we are seeing a shift.
"What we can do is incentivise and work with employers and we can identify by way of evidence and research where we think there are particular areas where there is a demand for provision that is not being met. "But we can't tell universities what to do.
"One of the things we are very keen to do is work with employers to identify current and future skills gaps and then see how that information can then inform student choice."
The wider university experience, however, goes well beyond the lecture theatre and the library. It is about making new friends, growing in confidence and independence, being exposed to different opinions and new ideas, trying out activities, and preparing for life after graduation.
With the buzzing city of Manchester as the backdrop, Manchester Metropolitan offers students a wealth of societies under the umbrella of the Students' Union, extracurricular talks, lectures and seminars, language courses and sport sessions, team events, study and work placements – locally and internationally – and so much more.
All this makes for a more enlightened, proficient and happy graduate who leaves ready to work and able to use newly acquired professional, personal and behavioural skills to best effect.
Referring to the broader university experience, Dandridge said: "This is very difficult to prescribe and regulate, but we absolutely acknowledge that that richer piece is so important for students.
"We know both what students value and what employers want: a rounded individual who has the confidence, and the ability to think creatively and innovatively.
"There is real demand for that. We know that broader experience leads to good graduate outcomes.
"Going to university is not a simple transaction and we know how important it is for students to find themselves. Many of them are leaving home for the first time and moving into a different sort of environment, and they need the support.
"Having a good time is also really important and Manchester is a wonderful and vibrant city. I am sure for many students that would be an important factor in their choice of university."