News |
Wednesday, 10th April 2019
Manchester Metropolitan at Industry 4.0 showcase: 3D printing, smart tech, fuel cells and more
University research, teaching and innovation at Industry 4.0 Summit and Expo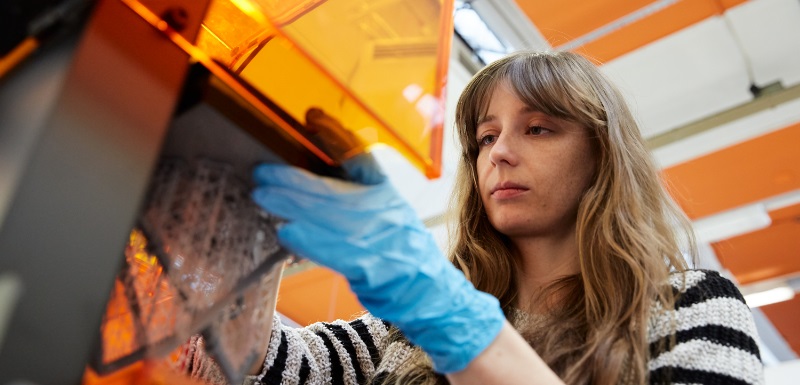 Innovative technology including robots, smart products, 3D printing and hydrogen fuel cells will be on show at the UK's largest Industry 4.0 gathering as Manchester Metropolitan demonstrates its role at the heart of next-generation technologies.
Industry 4.0 is shorthand for the 4th Industrial Revolution, the term coined to embrace the new era in manufacturing and design where cutting-edge technology is used to change the way businesses work to increase productivity and profitability.
It encompasses advances such as automation, robotics, drones, sensor technology, Big Data, the Internet of Things, 3D printing, artificial intelligence, and virtual reality (VR) and augmented reality (AR).
Manchester Metropolitan has two staff stands and one Future Disruptors student stand at the Industry 4.0 Summit and Expo being held at Manchester Central Convention Centre on April 10 and April 11.
The University chose an overarching theme, Bridging The I4.0 Skills Gap, to highlight how it is educating the talent of tomorrow, undertaking research that is shaping our world, and collaborating with businesses.
Read MSc Industrial Digitalisation student Elen Parry's account of the skills and opportunities the course provides
Professor Andy Gibson, Pro-Vice-Chancellor of the Faculty of Science and Engineering, said: "It's a great pleasure to be an associate sponsor of the largest I4.0 event in the UK. We can see all of the I4.0 technologies in action from automation to augmented reality. The buzz and excitement around the Manchester Met stands confirms our position as an important digital innovator and education provider for bridging the digital skills gap."
Staff and students will be displaying examples of products and prototypes they have developed and built, such as 3D-printed phone chargers, smartphone apps and robotic arms, and talking visitors through live computer demonstrations to illustrate research and applications in areas such as cryptocurrency, Big Data and smart factories.
Academics and students are taking part in a panel discussion on 'Understanding the new skills that will be needed for the 4th Industrial Revolution; now and in the next five and ten years'.
Some of the highlights of the University's contribution to the Industry 4.0 Summit and Expo include:
Fuel cells and green power
Staff from the University's Manchester Fuel Cell Innovation Centre will be discussing their work to research the future of renewable power and the centre's role as a lightning rod for SMEs and scientists in the North of England to collaborate. They will be bringing a portable fuel cell, which converts hydrogen into electricity and using it to power phone chargers printed at PrintCity, the University's forward-thinking education and innovation centre specialising in 3D printing and digital manufacturing.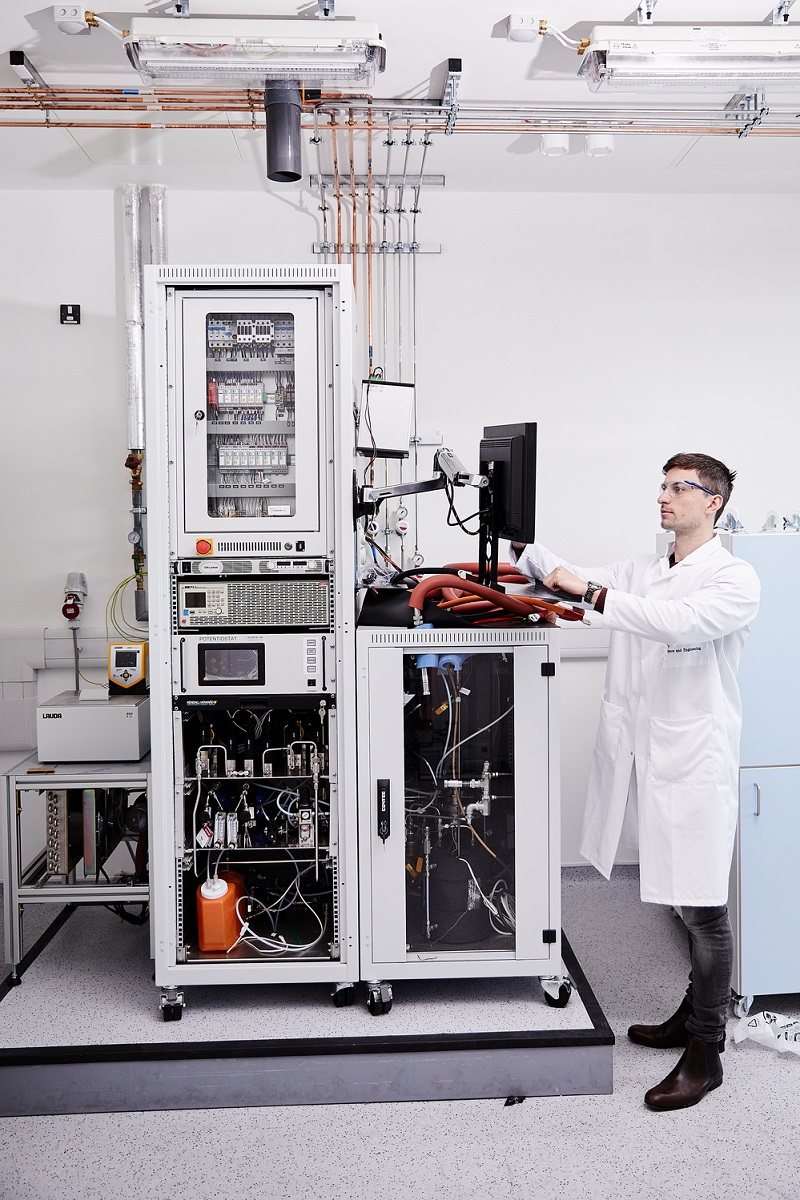 Bitcoin and cryptocurrency
Gavin Brown, Senior Lecturer in Financial Economics, will be giving a live demonstration of Bitcoin transactions and monitoring the cryptocurrency markets in real-time. Part of the Future Economics Research Centre, he will explain the importance of cryptocurrency and Blockchain technology and its role in the burgeoning fintech sector.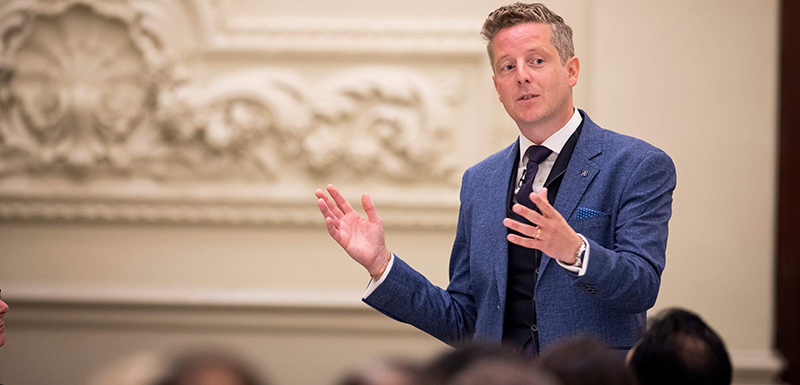 3D-printed nylon textiles
Mesh textiles that look like knitting but have been 3D-printed may revolutionise the apparel industry. Mark Beecroft, Senior Lecturer in Textiles Practice at the University's Manchester School of Art, created a tube-shaped structure using nylon powder to test its strength, stability and elasticity.

Cyber security and coding
The University is a partner in the GM Cyber Foundry, a £6million cyber security scheme that will help to protect Greater Manchester's small and medium-sized companies against malicious computer attacks, and the Institute of Coding, a bold national initiative which brings together a range of universities, industry, training providers and professional bodies to address the UK's digital skills gaps.
Keith Miller, Faculty Head of International and Head of Strategic Partnerships, and Dr Darren Dancey, Head of the Department of Computing and Mathematics, will be talking through the University's work in these areas while running a live simulated hacking attack.
See issue 6 of Met Magazine for a full rundown of the University's cyber security expertise.
Robots
A robot arm constructed and programmed by students will be on display to demonstrate the kind of skills postgraduate students will learn on the University's new Industry 4.0-ready Department of Engineering masters degree courses that begin in September.
Augmented reality
Visitors will be able to view virtual art through a plinth equipped with AR technology. It is part of an innovative digital art project called CityVerve involving staff from Manchester School of Architecture and partners Sparta Digital. Smartphone users can download the Buzzin app and then point their device at the plinth, prompting an overlay to pop up on their screen that shows objects from the art exhibition that can be viewed from all angles as the viewer moves with their phone.
Manchester Metropolitan is also managing the expo's Digital Innovation Challenge that aims to showcase and recognise the capabilities of students in digital innovation.
A prize of £2,500 will be given to the individual or team that presents the best innovation to meet any challenge relating to Industry 4.0.
Elen Parry, one of Manchester Metropolitan's MSc Industrial Digitalisation students, is a finalist in the competition with her HeX earbuds, a set of 3D-printed earphones with a contemporary design that can also double up as hearing aids.
The event also marks the launch of the revamped and revised Industrial Advisory Board that plays a crucial role in shaping our engagement with the Industry 4.0 sector, moulding course structures, and providing a forum to learn about research and general advice about directions and trends in the industry.