Opinion |
Wednesday, 10th April 2019
How Manchester Metropolitan is bridging the Industry 4.0 skills gap
MSc Industrial Digitalisation student Elen Parry on the skills and opportunities the course provides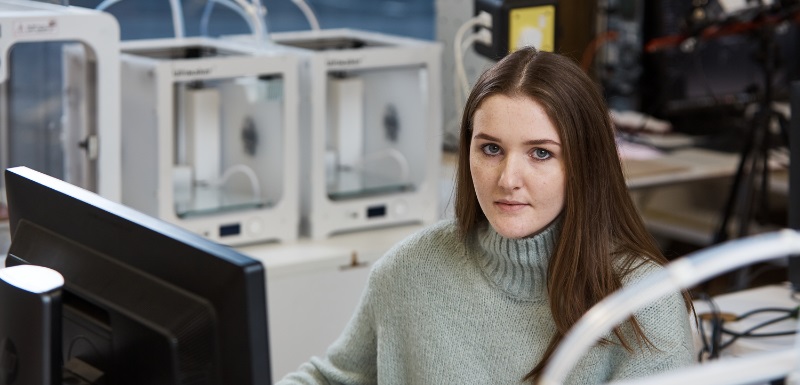 Manchester Metropolitan University is exhibiting at the city's Industry 4.0 Summit and Expo today and tomorrow (April 10 and 11) under the theme Bridging The Industry 4.0 Skills Gap, which highlights how it is educating the talent of tomorrow, undertaking research that is shaping our world, and collaborating with businesses
Elen Parry, MSc Industrial Digitalisation student, reflects on the course
I studied Three Dimension Design as my undergraduate degree. I was working with materials and techniques such as wood, metal and ceramics. Afterwards, I wanted to pursue 3D printing on the MSc Industrial Digitalisation course and there was some concern it would limit my opportunity for creativity. But joining the MSc was the best thing I ever did and I have never looked back.
It's a very hands-on course and there are people from all different backgrounds. There's lots of coursework but there's also time to work on your own projects and significant flexibility to work on different types of projects to develop your own portfolio. The work I've chosen really reflects what I want to do after university.
We have unlimited access to all the equipment covering a wide range of manufacturing processes. It couldn't be any better. Through the University, we have access to all different types of software as every student needs something different: the animation students mainly use one thing, myself as a product designer I need another. But the key is that you can use whichever one is relevant to your task.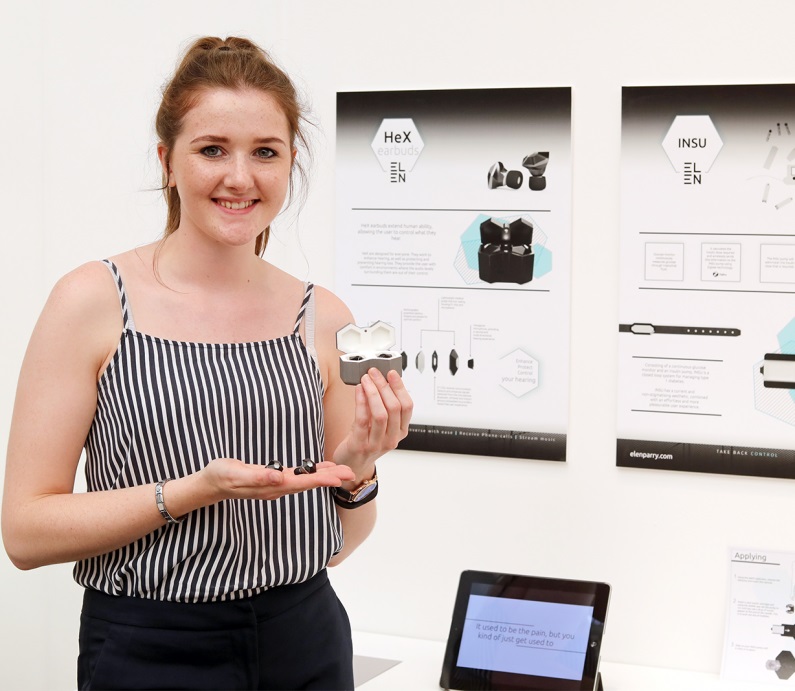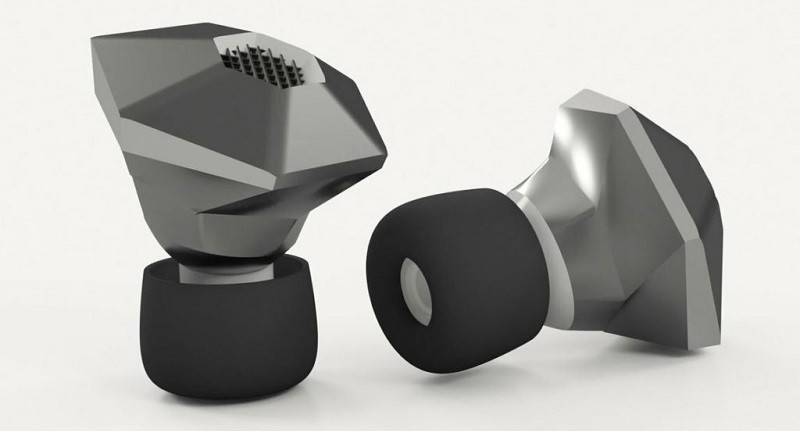 We have small and medium-sized companies and larger companies visiting PrintCity and I have worked on a lot of live projects. It's great to meet people from industry and contribute to their work in some way. Live projects are different to your coursework as you have to work within tight commercial deadlines and to a client brief, sitting in the design lab and coming up with ideas and sketches on the spot. It can blow people's minds. They don't realise the speed and flexibility of 3D printing.
On the course we're taught a 'fail fast' mentality where you don't aim to make the final product at the first attempt: we design and prototype in iterations, making and testing, and seeing what works, a series of little changes. That's where innovation comes from.
Engineers in some industries may have a closed mindset and may not be open to input from other areas – and that holds people back. At Manchester Metropolitan, we are exposed to not just 3D printing but sensor technology and the Internet of Things, generally everything Industry 4.0. So we get a broad knowledge of lots of different areas, and we as students can see how it all links together.
Read more about Manchester Metropolitan's showcase at the Industry 4.0 Summit and Expo
The University's industry links are very strong and companies I have spoken to are excited and interested in what Industry 4.0-ready graduates can offer. We get the opportunity to look at how businesses are using Industry 4.0 and speak to people we would like to work for.
I love the course, and I have had the privilege to travel to Copenhagen and Las Vegas to attend conferences and events to teach, talk and exhibit, and have won numerous awards. It all helps to earn recognition in the industry.