News |
Thursday, 11th April 2019
'Escape room' challenge wins Guardian University Award for Teaching Excellence
Interactive project tackled young people's anxieties in maths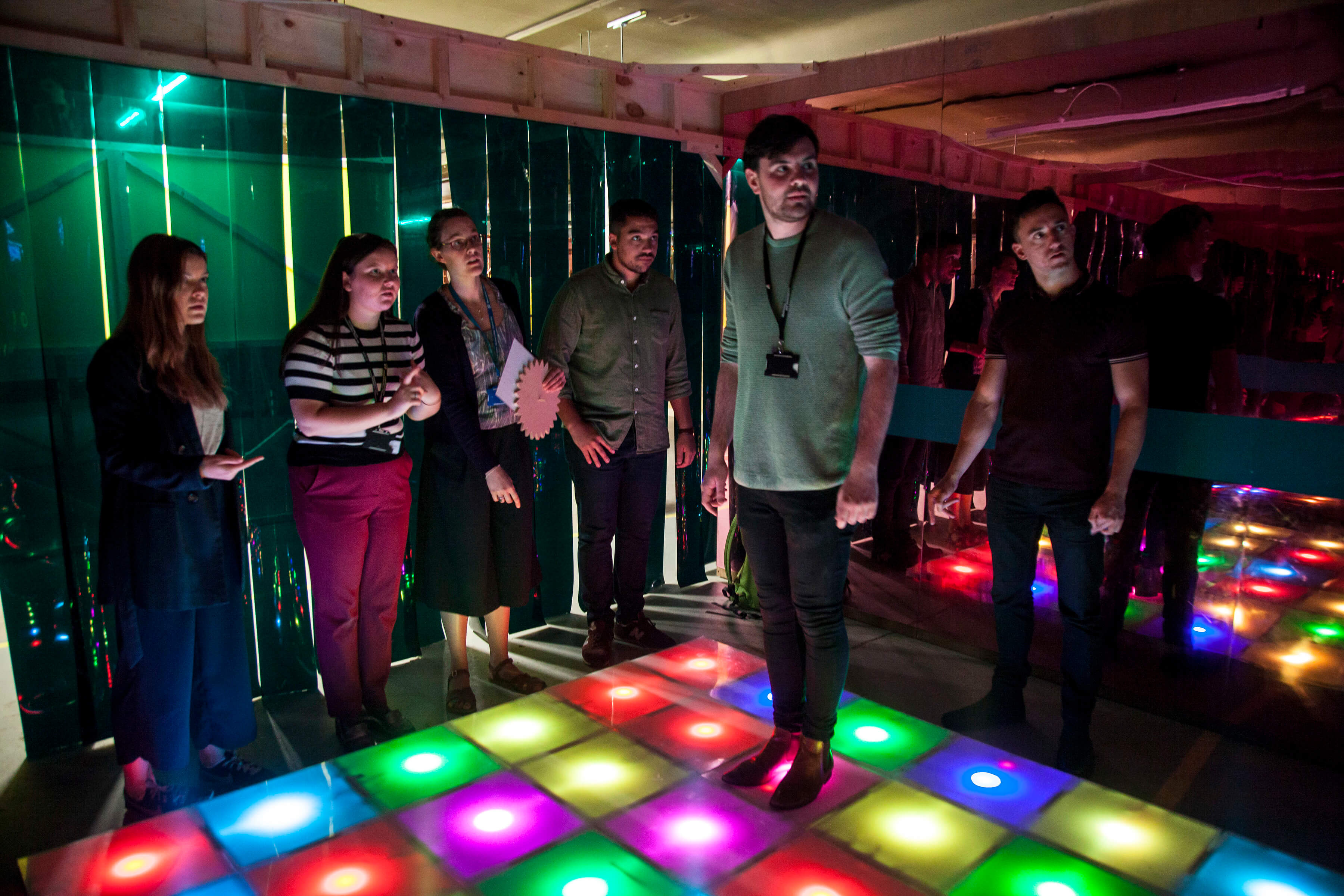 An escape room-style challenge to help children overcome their fear of maths has won the prestigious Guardian University Award 2019 for Teaching Excellence.
Oubliette saw teams work together to complete a series of brain-teasing tasks. These included participants dancing their way to a target number in a 1970s club, calculating trajectories and velocities with a projectile launcher on an alien landscape, unlocking Ancient Egyptian mysteries and much more.
Inspired by the TV series Crystal Maze, it was developed by students at Manchester Metropolitan and led by Dr Mark Peace. What they created was new hands-on learning scenarios for young people to overcome their anxieties around maths.
The project picked up the award for helping the students, who came from a variety of subject areas in the University, to develop their confidence, work together and for their use of research to inspire them to develop the escape rooms.
Its external impact was impressive too: more than 1,500 young people from across the North West visited Oubliette – the French word for dungeon – during its six-week run in summer 2018.
Creative
Dr Mark Peace, Academic Lead for Student Centred Curriculum and Oubliette Project Director, said: "The award is testament to the creativity and innovation our students showed in creating this engaging installation.
"They worked together to develop their capabilities in team work, creativity and teaching methods.
"Importantly, it also helped to deliver real impact in the community. The University has a valuable role to play in this area – hundreds of children were able to take part in Oubliette, engaging with maths in a fun and inspirational way to break free from any anxieties they may have had."
He added: "The award is also testament to the enthusiasm and teamwork from across the University. The collaboration of all the different teams to deliver Oubliette was fantastic and will help Manchester Metropolitan to continue to shape education."

Teachers of tomorrow
The Guardian University Awards, held on April 10, recognised success across the sector. The Teaching Excellence category celebrates outstanding teaching initiatives that inspire student learning and attainment through innovative pedagogy.
Entries were judged by a representative panel from across the UK higher education sector.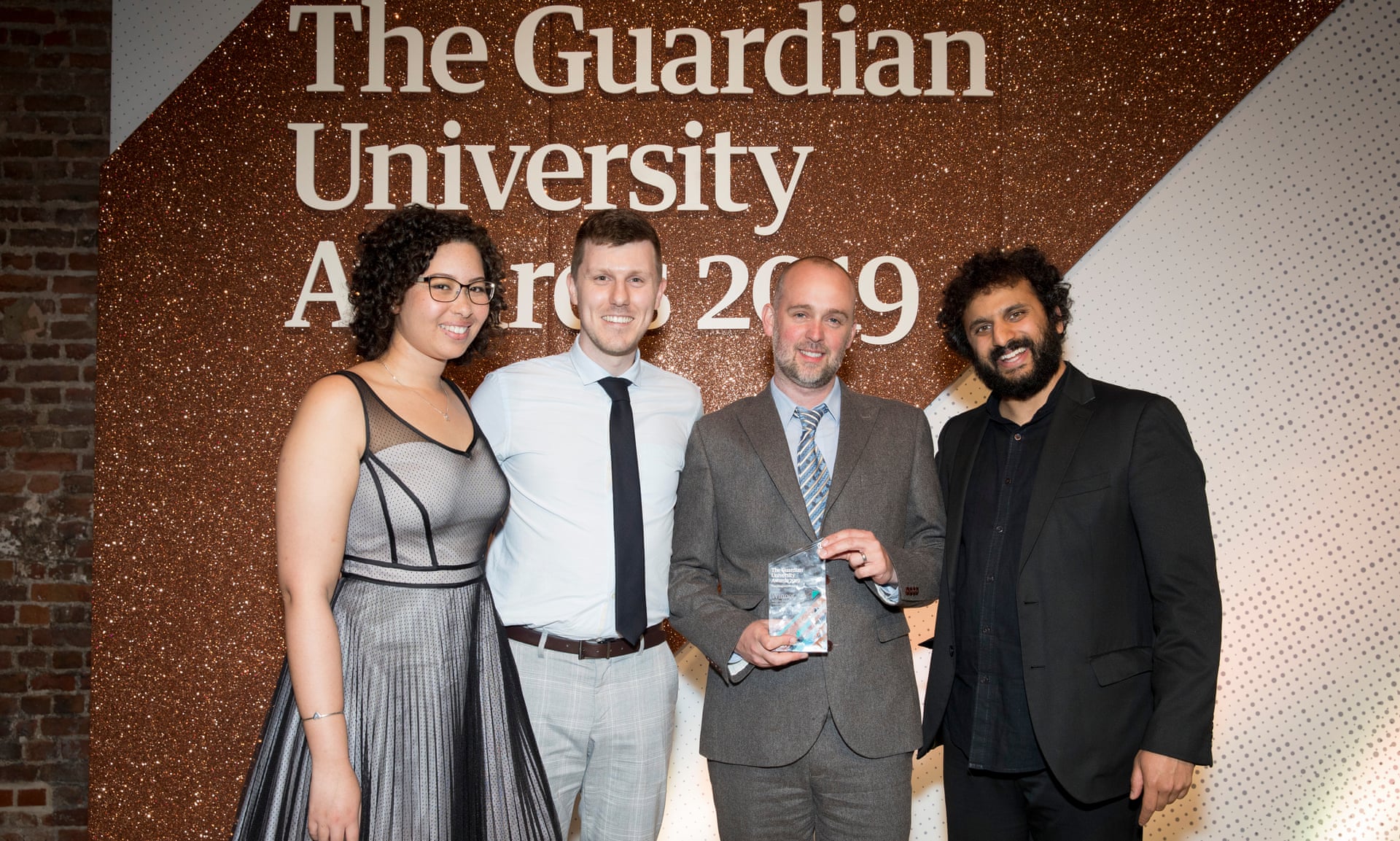 Professor Keith Faulks, Pro-Vice-Chancellor of the Faculty of Education, said: "We are delighted Oubliette won the Guardian University Award for Teaching Excellence. It is wonderful affirmation of the creativity and collaboration evident across the Faculty and University.
"The Faculty is a proud partner for the education sector both regionally and nationally, helping to mould the teachers of tomorrow and support schools with the latest practice-informed research."
The project was supported by the Faculty of Education, GM Higher and NoMa.