Video |
Thursday, 16th May 2019
Championship-winning Rugby 7s team head to China
Men's squad selected for fifth annual UK-China University Sports Week
Manchester Metropolitan's championship-winning rugby union sevens team will be representing the UK at a special sport competition and cultural exchange in China.
The men's sevens team will be flying out to take part in the fifth annual UK-China University Sports Week, competing against the best university teams in the country.
The Manchester Met team, which was recently crowned British Universities and Colleges Sport (BUCS) sevens champions, is one of three UK-based men's and women's squads selected to take part.
They will play a series of matches against select Chinese university teams, taking place in the city of Zhuhai, in the Guangdong province on the south coast, from May 19 to 25.
Rugby sevens is now an Olympic sport for men and women, played for the first time at the 2016 Olympics in Rio and will feature at the Tokyo 2020 Olympics.
New experiences
The Manchester Met team will play a series of matches but also share their rugby knowledge – many play for the academy of elite rugby union team Sale Sharks and representative teams – as they will lead bespoke training sessions for their Chinese counterparts.
BA (Hons) Sports Management student Ben Pearson plays as full-back for the men's sevens team and currently works with MMU Sport on its Active Campus programme.
He said: "We all came together as a group in late August for pre-season and played 15-a-side all the way through up to early May for the play-offs, fortunately we won both play-off games leading to us being champions.
"That's taken us on to the sevens season and we ended up winning that. Rugby sevens has been prioritised in China – and they are looking to learn from our extensive experience and knowledge.
"I am looking forward to experiencing the culture, getting out there and trying new things."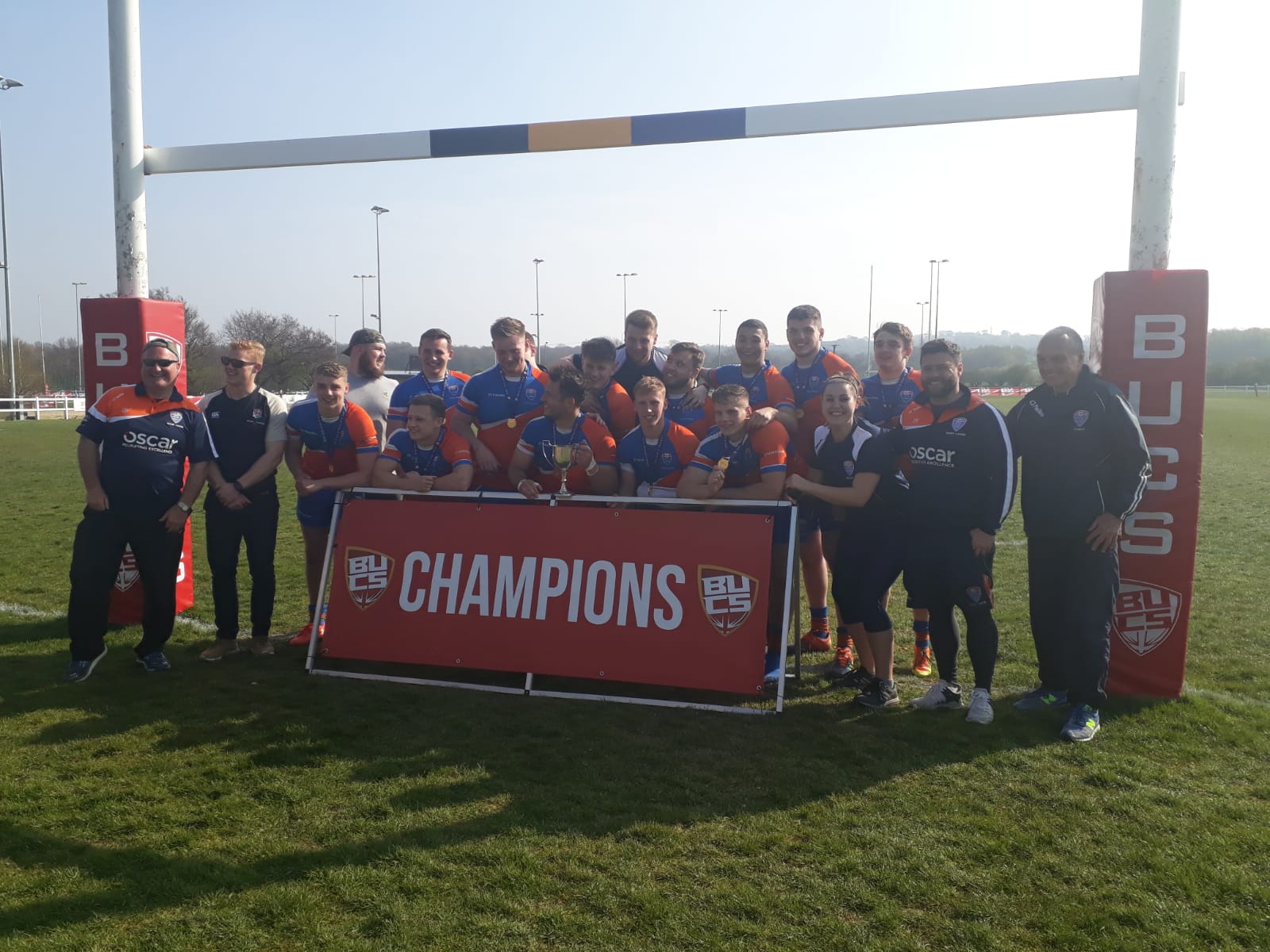 Global links
Organised by the British Council and The Federation of University Sports of China, Manchester Metropolitan was selected to represent the UK after a rigorous application process during which the University demonstrated its sporting prowess and international ambitions.
The sports week is a key pillar in UK-China relations, celebrating links between the two countries through culture, education, tourism and sport.
During the once-in-a-lifetime trip, students will immerse themselves in Chinese culture and learn about the country and, as well as Zhuhai, will also visit Hong Kong. Ten players will be travelling with support staff.
Professor Jennifer Watling, Pro-Vice-Chancellor for International at Manchester Metropolitan, said: "We are incredibly proud to be one of the teams representing the UK as part of the UK-China University Sports Week. Our selection is testament to the sporting excellence here at Manchester Metropolitan.
"International partnerships and student mobility are both key priorities for the University, and we are continually building new links to support our ambitions. The visit by the rugby team is a great example of this and I know our students will benefit enormously from the experience."
Rugby hub
Participation in the UK-China University Sports Week is recognition of the growing partnership between Manchester Metropolitan and China. For example, in 2018 Manchester Metropolitan launched a new scholarship which sees final year Engineering and Computer Science students undertake a four-week engineering training programme at Nanjing University of Aeronautics and Astronautics (NUAA).
The University's prowess in rugby union has grown significantly as part of MMU Sport. The men's rugby team has grown from one to four teams in the last four years and the men's first team is now in the top league for BUCS following their play-off success.
Neil Hurren, Strategic Lead for Sport at Manchester Metropolitan, said: "The selection of our men's rugby union sevens team for the UK-China University Sports Week is evidence of the success of the sporting strategy we have developed at the University.
"This includes unrivalled world-class facilities, support for ambitious young athletes through our Sport Scholar programme, coaching and sport science support, and providing health and wellbeing opportunities for all students through our Active Campus programmes."
You can follow the team's progress with player Ben Pearson (see video at top) who will be updating on their trip via social media.
Follow University social media for the updates (links can be found at the bottom of the page).