News |
Thursday, 30th May 2019
Lives of scientist poets explored in lecturer's new book
Dr Sam Illingworth profiles six pioneers in A Sonnet To Science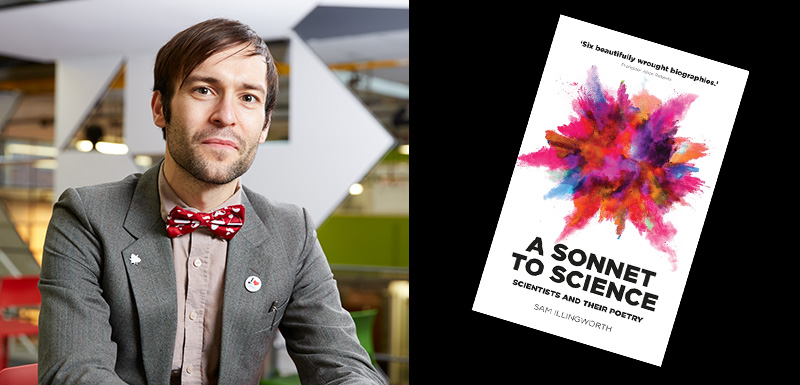 Science, founded on precision and practicality, and poetry, full of emotion and evocation, are not common bedfellows.
But a new book investigates the ways in which poetry has influenced the lives and works of six pioneering scientists, and in doing so makes the argument for a more interdisciplinary approach to understanding our world.
A Sonnet To Science: Scientists and Their Poetry has been written by Dr Sam Illingworth, Senior Lecturer in Science Communication at Manchester Metropolitan University.
Science and poetry 'not mutually exclusive'
Dr Illingworth said:
This book investigates the role that poetry played in the lives and work of several incredibly successful scientists, and argues that in part they were able to achieve what they did because of their poetic sensibilities.

By looking at the lives and poetry of these scientists we are able to better understand that science and poetry are not mutually exclusive entities, but rather complementary disciplines that can give us a better understanding of the world around us.

I hope that this book inspires people to realise that they are not defined by the labels that others thrust upon them, but rather that they are human beings with infinite potential.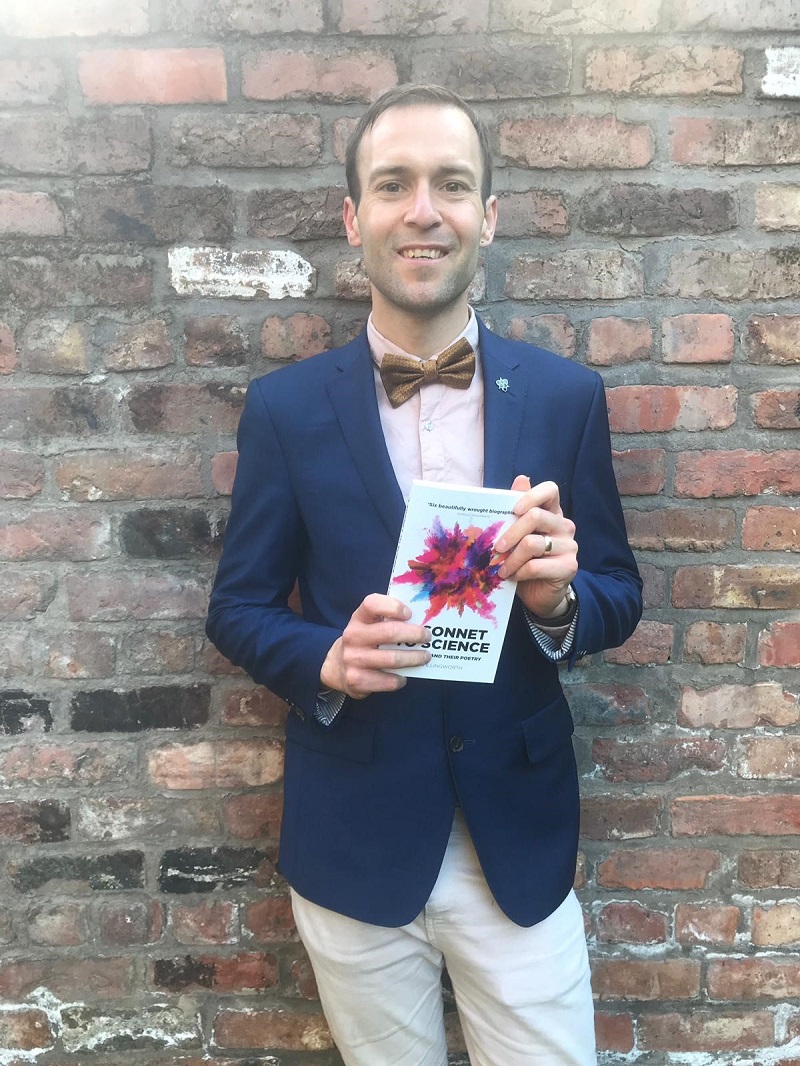 Profiling pioneers
The book features chapters dedicated to "romantic scientist" Humphry Davy, the "metaphysical poet" Ada Lovelace, the "lyrical visionary" James Clerk Maxwell, the "medical metrist" Ronald Ross, the "reluctant poet" Miroslav Holub and the "poetic pioneer" Rebecca Elson.
Dr Illingworth has written a piece for The Conversation exploring the six scientists in more detail and arguing that scientists and poets are more alike than you think.
One of those profiled in the book Ada Lovelace, the estranged daughter of the Romantic poet Lord Byron, who hypothesized that Charles Babbage's Analytical Engine could be harnessed to compose music, becoming one of the first to recognise the power of a 'computing machine' outside of pure calculations.
Dr Illingworth said: "This was an astonishing insight, essentially foreshadowing the formalisation of the universal computer, which would not be done by Alan Turing for almost another century.
"Despite the protestations of her mother, Lovelace was also an accomplished poet, later acknowledging that it was her poetic talent that provided her with the metaphysical insight needed to make these scientific advances."
One of the book's other biographies looks at chemist Humphrey Davy, who experimented with his writing, shaping observations into verse while testing the effects of laughing gas.
Dr Illingworth said: "As well as being renowned for his discovery of elements such as sodium and potassium, Davy was also celebrated by poetic luminaries such as William Wordsworth and Samuel Taylor Coleridge for the quality of his poetry."
More recently, Canadian astronomer Rebecca Elson also used poetry as an investigative lens through which to better understand her scientific achievements.
As one of the first scientists to use measurements from the Hubble Space Telescope to look back into the early stages of the universe, Elson was frustrated when it transpired the images being beamed back were of a lower quality than expected – because a mirror had been polished to the incorrect shape by just one 50th of the width of a human hair.
Elson's irritation at the misfortune fuelled her poem 'Aberration (The Hubble Space Telescope before Repair)'.
A Sonnet To Science: Scientists and Their Poetry is published on May 31 in hardback by Manchester University Press and costs £20.
Dr Illingworth is holding a book launch at Blackwell's bookstore at University Green, 146 Oxford Road, Manchester, on June 20 between 7pm and 8.30pm and you can register to attend for free.