News |
Thursday, 4th July 2019
Specialist healthcare for Sport Scholars thanks to new partnership with BMI The Alexandra Hospital
The hospital will support athletes with all of their medial requirements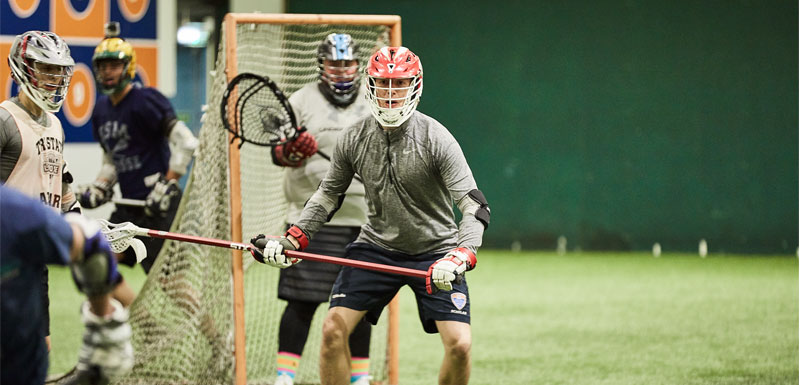 MMU Sports Scholars will have access to specialist healthcare to support them in their sporting career whilst at University thanks to a new partnership with a private hospital.
BMI The Alexandra Hospital, part of the BMI Healthcare hospital network based in Cheadle, near Greater Manchester, will ensure scholars have access to all of the best medical equipment and expertise to meet all of their medial requirements in case of injury while competing and studying at Manchester Metropolitan University.
The partnership, that will begin in the new 2019/20 academic year, is an extension to the current scholarship scheme that offers elite athletes the chance to have a duel career of sports and study. It offers a range of services, support and financial assistance to help maintain academic and athletic balance.
MMU Sport currently supports 60 sports scholars across 16 different sports.
Achieving goals
Callum Jones, Performance Sport Officer at Manchester Metropolitan University, said: "We have an ambitious vision for sport at Manchester Met. With thanks to our team of expert coaching staff and dedicated support services, we are gaining recognition as a performance sport institution and working with elite sporting partners to develop top class student-centred clubs and individuals.
"We are very excited to be in partnership with The Alexandra Hospital as it means that our scholarship athletes can be looked after by expert consultants in a well-established private hospital.
"As a university our priority is to develop our student's knowledge and support them in achieving their goals. The new partnership with The Alexandra means we can achieve these goals by providing specialist healthcare to our sport scholars."
Advanced
BMI The Alexandra Hospital is BMI Healthcare's flagship hospital and provides a wide range of treatments and service to thousands of patients each year.
The hospital already supports other local sports teams such as Sale Sharks Rugby Club, Leigh Centurions Rugby League Club, Stockport County Football Club and Manchester Storm ice hockey team.
Executive Director at BMI The Alexandra Hospital, Marge Falconer, said: "We are very proud to be in partnership with the University as to take care of the next generation of elite athletes.
"They will have access to some of the most advanced medical equipment and expertise available and will be looked after by an experienced multi-disciplinary healthcare team.
"This is an exciting time for The Alexandra and Manchester Met and we are looking forward to supporting them throughout the season."