News |
Monday, 29th July 2019
Car engineers race to success in Formula Student competition
Student racing team achieves best finish so far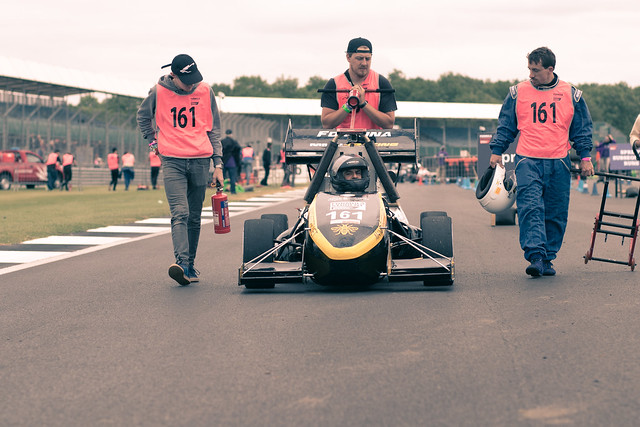 Student engineers raced to the University's best finish so far at the Formula Student competition.
Formula Student is an annual event organised by the Institute of Mechanical Engineers, where students from universities across the world build a formula racing car throughout the course of an academic year – testing how they would improve and deliver a product in the engineering world.
The MMU Racing team headed to the Silverstone racing track – home of the British Formula 1 Grand Prix – from July 17 to 21, achieving their best finish during the seven years the University has taken part, securing 17th place out of 81 teams from around the world.
Backed by industry and high-profile engineers such as Patron Ross Brawn OBE, the competition aims to develop enterprising and innovative young engineers and encourage more young people to take up a career in engineering.
As well as representing the University in the UK, the team also travelled to the Netherlands to compete for the first time at the Dutch Formula Student competition – coming in third out of the 10 UK teams and achieving an overall 10th place out of 28 international teams.
Manchester Met team member Polina Ovsyannikova, a BEng (Hons) Mechanical Engineering student, said: "The atmosphere filled the team with enthusiasm and made us realise that the long hours spent in the engineering workshop were worth it. Seeing our work come together and watching the car pass all tests made the long nights worthwhile.
"I now have a much better understanding of the industry and I have developed new skills in business and marketing in the process. The project really bridged a gap between academia and industry experience, which meant I was able to put theory into practice.
"I would recommend the project to any student who wants to learn more about the practicalities of the engineering industry. It is an extremely rewarding and fulfilling feeling knowing that we had the opportunity to represent Manchester Metropolitan on such a large scale."
Each team is required to design and build a racing car to compete in a number of events on the track, such as sprinting and endurance races. The students are also required to present costing and design presentations in a boardroom environment.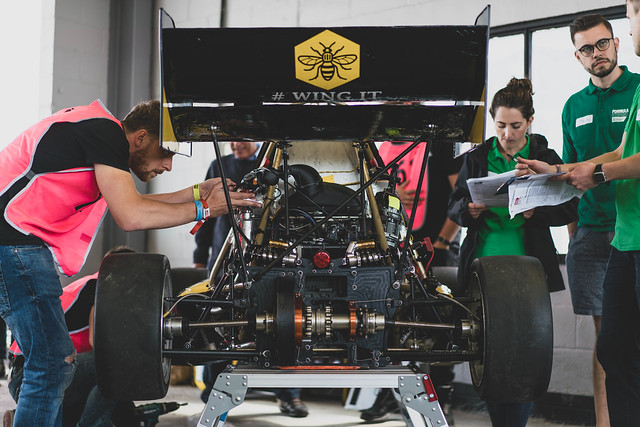 Paul Aldred, Senior Lecturer in Automotive Engineering, who oversees the project, said: "Formula Student is a great opportunity for our students, as they build up so many additional practical skills and knowledge during the programme.
"Being involved gives the students an enhanced sense of involvement at the University, keeps them on campus and gives them something to be proud of, which is something the University strives to do – their team motto is 'Manchester Met Proud'.
"A lot of hard work and dedication from the students goes into this competition and they deserve all the success they get."