News |
Tuesday, 6th August 2019
Student athletes become British swimming champions
Sports scholars win gold at this year's Summer Championships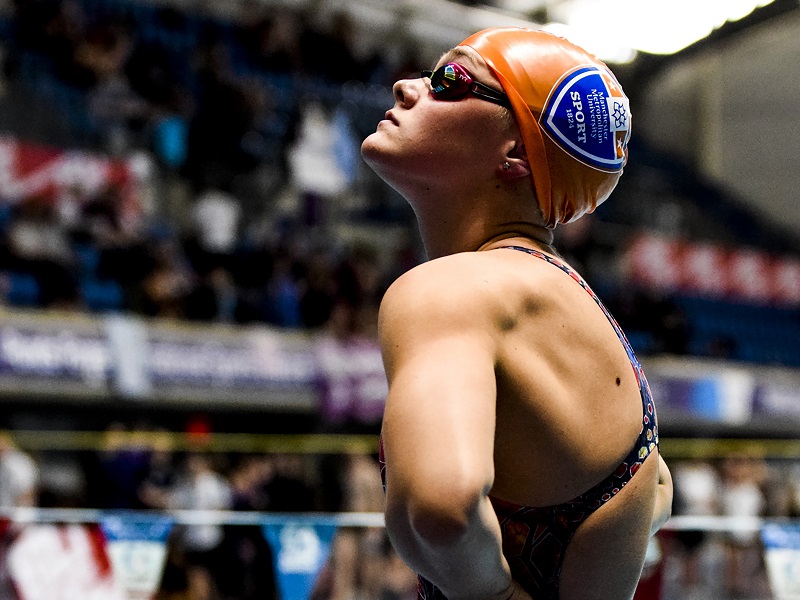 Two Manchester Metropolitan sport scholars have become national swimming champions in their respective races at the British Summer Championships.
Katie Matts and Lewis White attended what Matts dubbed their "last splash of the season" in Glasgow, and both walked away with a haul of medals.
Matts, who has just finished her first year as a sport science student and swimmer at Stockport Metro Swimming Club, finished the competition with a gold medal in the 100m and 200m breaststroke.
White, who is a first year criminology student and City of Manchester Para Swimmer, won gold in the S9 category of the 100m freestyle and the 50m freestyle and a silver medal in the 400m freestyle.
Cameron Brodie, MMU Sport's Performance Sport Assistant, said: "It's great to see even more success in the pool for Manchester Met swimmers after already such a successful year.
"Katie has also just returned from the World University Games where she did amazing and has managed an even faster time at this competition – it just shows her professionalism and ability to perform when the pressure is on.
"For Lewis it's also great to see him back amongst the medals – returning home with two gold medals from this championship is a great achievement.
"All of our athletes will now have a good rest before gearing up for Olympic Trials in April next year!"
The British Swimming Summer Championships 2019 took place across six days at the end of July at Tollcross International Swimming Centre in Glasgow.
Athletes are invited to compete based on national rankings, with the top 24 in each age group and event offered a championship spot.