News |
Thursday, 15th August 2019
Manchester Metropolitan appoints new Head of Law
Professor Andrew Francis joins the Manchester Law School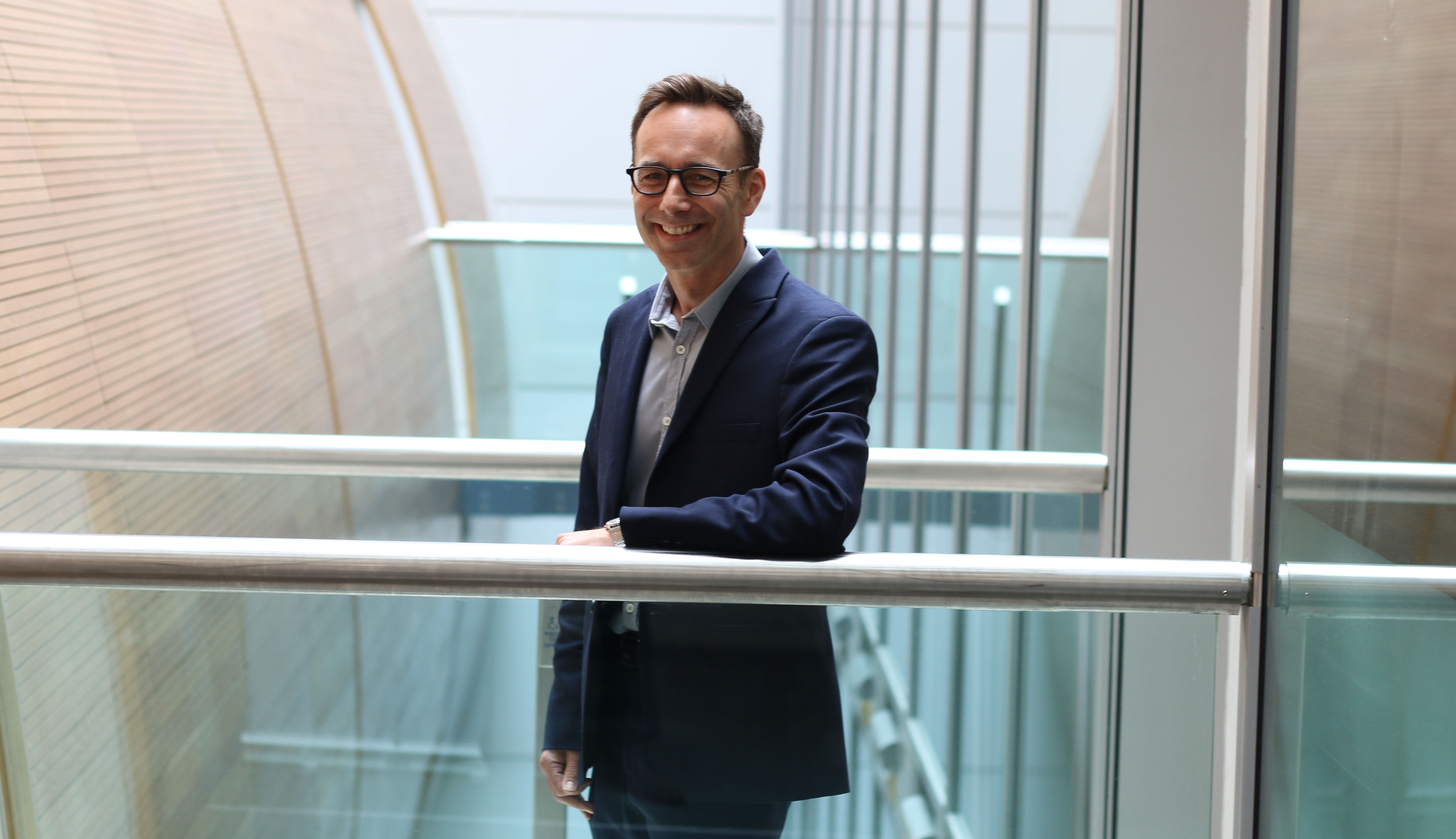 Manchester Metropolitan has appointed Professor Andrew Francis as its new Head of Manchester Law School.
Professor Francis, whose previous roles include Professor of Law at the University of Leeds, and Professor and Head of the School of Law at Keele University, will lead the University's Law School, which is home to more than 1,200 students.
He brings a wealth of experience from the legal profession, legal services and legal education, with research expertise in the regulation and organisation of the legal profession.
Speaking on his appointment, Professor Francis said: "I am delighted to be joining Manchester Metropolitan University to contribute to the continuing success of Manchester Law School, working with a fantastic team and our community of enthusiastic students and alumni. This is a really exciting time for the school as we prepare to mark 50 years since our first law students graduated.
"The school is now an important part of the legal and educational life of Manchester. This relationship with a vibrant, creative and successful city will enable us to strengthen the employability of our students, support research collaborations, and energise our alumni communities – both in the city and internationally."
Based in the heart of the city, Manchester Law School offers undergraduate LLB programmes, the Graduate Diploma in Law for non-law graduates, LLM (Master of Laws) programmes, the professional training programmes for aspiring solicitors and barristers and the collaborative provision of legal education in Hong Kong.
I am really excited by Manchester Metropolitan's ability to make strong connections between its high quality programmes which support every stage of legal education and training.
The school has strong working links with leading law firms including Irwin Mitchell, Slater & Gordon, Browne Jacobson LLP, SAS Daniels, barristers' chambers and employers across a number of sectors. Its thriving Pro Bono Network includes a partnership with Greater Manchester Law Centre, which has seen law students recover over £265,000 for clients.
Professor Francis added: "At a time of change in legal education and legal services, I am really excited by Manchester Metropolitan's ability to make strong connections between its high quality programmes which support every stage of legal education and training. This is underpinned by key areas of research strength, including in Equalities and Human Rights and Sports Law, alongside innovative pedagogic developments around digital lawyering, ethics and professional resilience.
"I am also hugely motivated by the University's ambition to make higher education accessible to all with the passion and ability to succeed. The school's commitment to transform the lives of our students and build constructive relationships with legal and professional service businesses and the third and public sectors will enable Manchester Law School to play its full part in the city's legal landscape and wider communities."
With broad research interests in social mobility, legal education and access to justice, Professor Francis' recent work has examined the interplay between professional and organisational change, with a particular focus on generational change, and he has worked closely with lawyers, law firms, regulators and professional associations throughout his career.
In 2010, he was appointed as one of the first five Academic Fellows of Inner Temple and became an Associate Academic Fellow in 2013.
Professor Julia Clarke, Pro-Vice-Chancellor and Dean of the Faculty of Business and Law at Manchester Metropolitan, said: "The appointment of Professor Andrew Francis is an exciting milestone for the Manchester Law School.
"With the ongoing national review of legal education in the UK, Professor Francis' leadership and experience will help us to continue to provide a transformative education experience for our students and to meet the skills and talent demands of the thriving legal sector in Manchester and beyond."
The Manchester Law School is one of the UK's largest law schools, with more than 20,000 graduates across the globe. To find out more, visit www.mmu.ac.uk/law.