News |
Friday, 13th September 2019
Historian goes behind the headlines in new podcast series
Michala Hulme co-hosts Ancestry and Newspapers.com show unearthing fascinating personal stories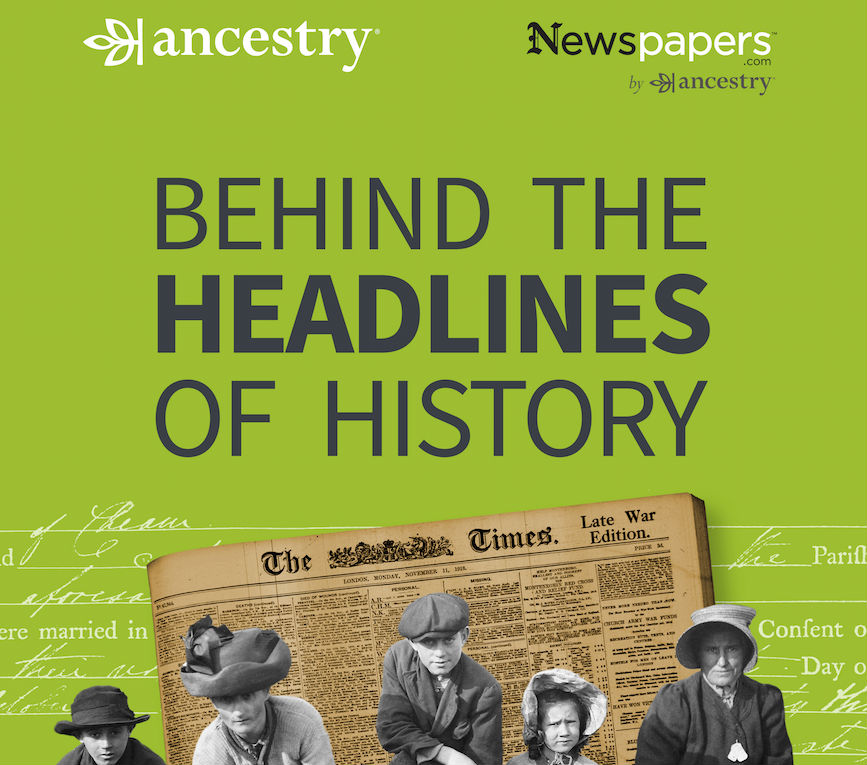 A University historian co-hosts a new podcast series that delves deep into some of the most intriguing newspaper stories from the past.
Michala Hulme co-hosts Behind The Headlines of History, a podcast launched by Ancestry, the leader in family history and consumer genomics, and Newspapers.com, the world's largest online newspaper archive.
In every episode, Hulme and Brad Argent from Ancestry share intriguing newspaper articles from the past, before putting on their genealogy hats and scouring historical records to find out more about some of the people involved in the stories.
The first episode features Brad and Michala discussing the love story behind 'The Great Bullion Robbery' of 1855, and they also reveal how the theft of some hazelnuts in 1877 is linked to Downton Abbey.
In the second episode, the duo look back at an article from 1894 featuring 'Old Jane Cakebread', a somewhat insalubrious character who features as she is making her 271st appearance before the north London Magistrates' court and delve into a discussion of a heroic rescue – and 19th century dentistry.
Michala Hulme, Lecturer in History at Manchester Metropolitan University, said: "I have been using newspapers in my research for over a decade, and now I get to share some of my favourite articles with our listeners. From bullion robberies to Victorian bigamists, this podcast delves into the newspapers to reveal some shocking, weird and wonderful tales from the past."
Brad Argent from Ancestry said: "Historic newspapers are a treasure trove of great stories, and a fantastic resource for family historians to find out more about the details of their ancestors' lives. With this podcast, we wanted to bring this to life, sharing weird, wonderful and sometimes tragic historic news stories to find out who these people were, where they came from and what happened next. Join us as we go behind the headlines of history!"
A new episode of Behind The Headlines of History is released each week on Tuesdays until the beginning of November and is available on a range of platforms, including Apple Podcasts, Spotify, Stitcher, Google Podcasts and more.
Culture Awards
Elsewhere, Hulme has been shortlisted for the Manchester People's Culture award, part of the Manchester Culture Awards 2019, the winner of which is decided by a public vote. The award celebrates a significant contribution to culture in Manchester that had an impact in a school, a club, a community or the city as a whole.
Hulme has been recognised for her work celebrating Manchester history and heritage, notably over the last year by co-curating the 100 Manchester Shops exhibition with Professor Jon Stobart. Voting closes on September 22.