News |
Tuesday, 17th December 2019
#McrMet2019: September and October's news in review
A look back at the top University stories from the year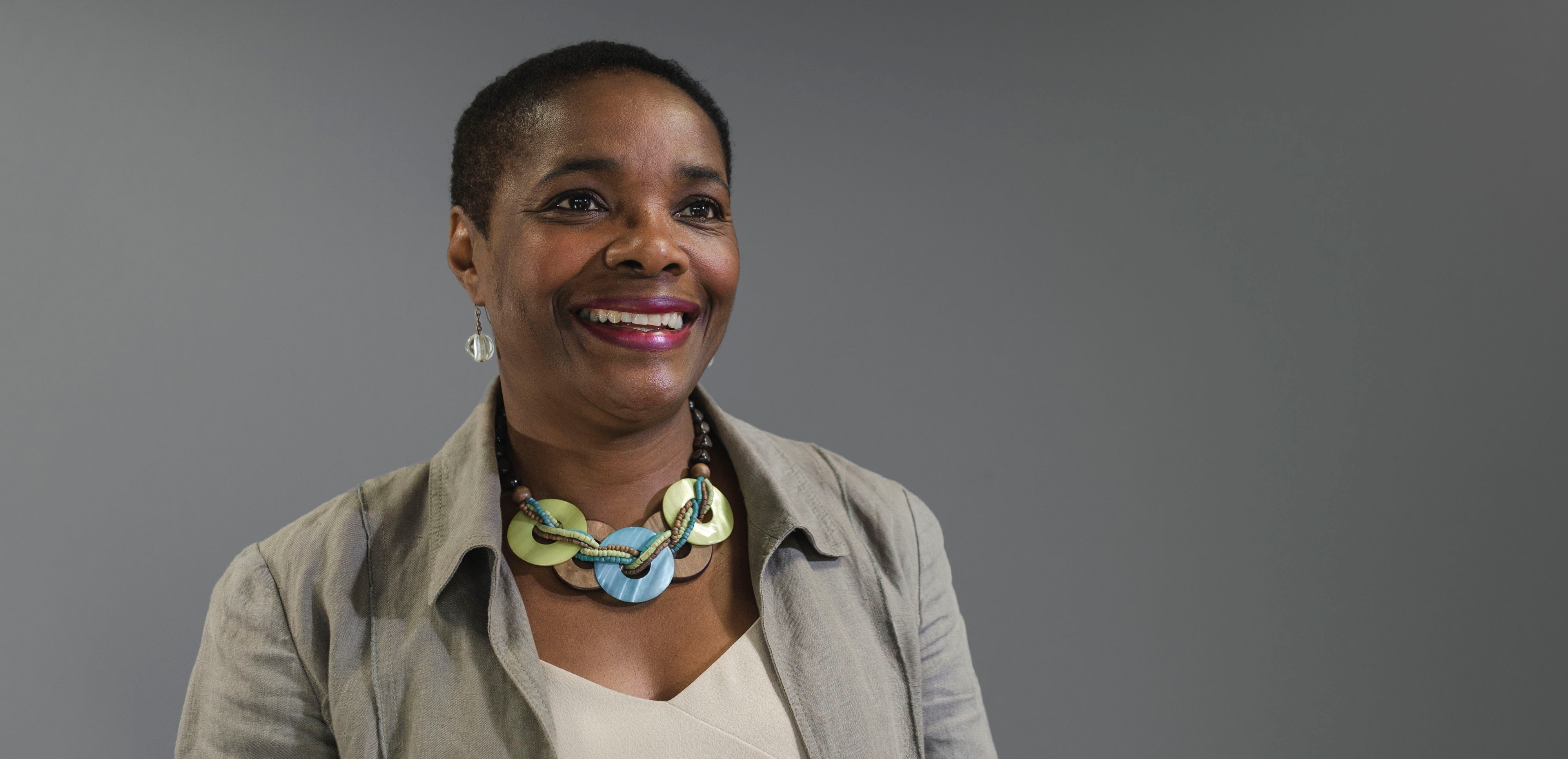 September
People who start training later in life can have the same performance and health benefits as those who have trained all of their lives, new research found.
An interactive online map was launched for Greater Manchester (pictured below) residents to plot the geographic boundaries of their own accents and dialects. It is the next phase of Manchester Voices, the most detailed ever research study of its type, culminating in a permanent public resource celebrating the region's rich tapestry of voices.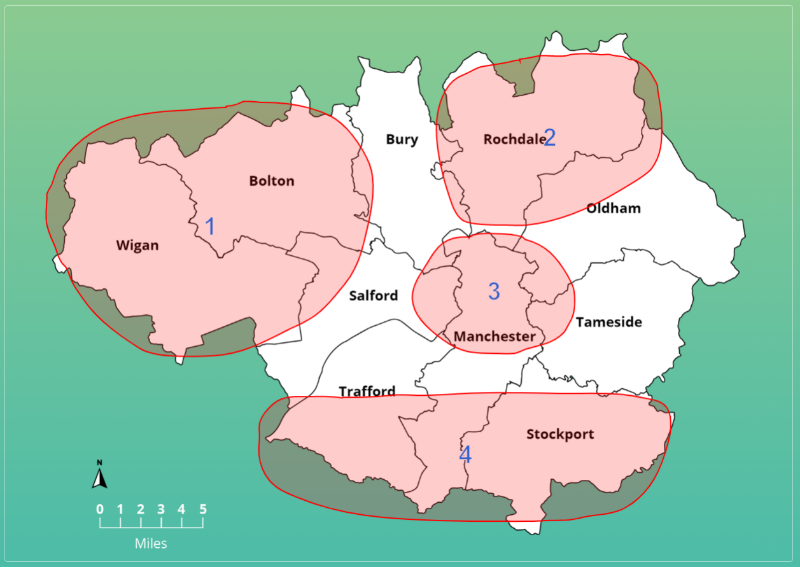 Previously unseen films from the Second World War stored in the North West Film Archive (NWFA) formed part of a fascinating new series on BBC Four.
More songbirds could be living in captivity than in the wild on the Indonesian island of Java leading to possible extinction, according to new research led by Manchester Metropolitan University and Chester Zoo.
Manchester Metropolitan opened a new office in Wuhan, China, to further develop its ties with the country. The new office was declared open for business at a ceremony involving the University's Chancellor, Lord Mandelson, Vice-Chancellor Professor Malcolm Press, local dignitaries, plus representatives from Manchester City Council and the UK Foreign and Commonwealth Office.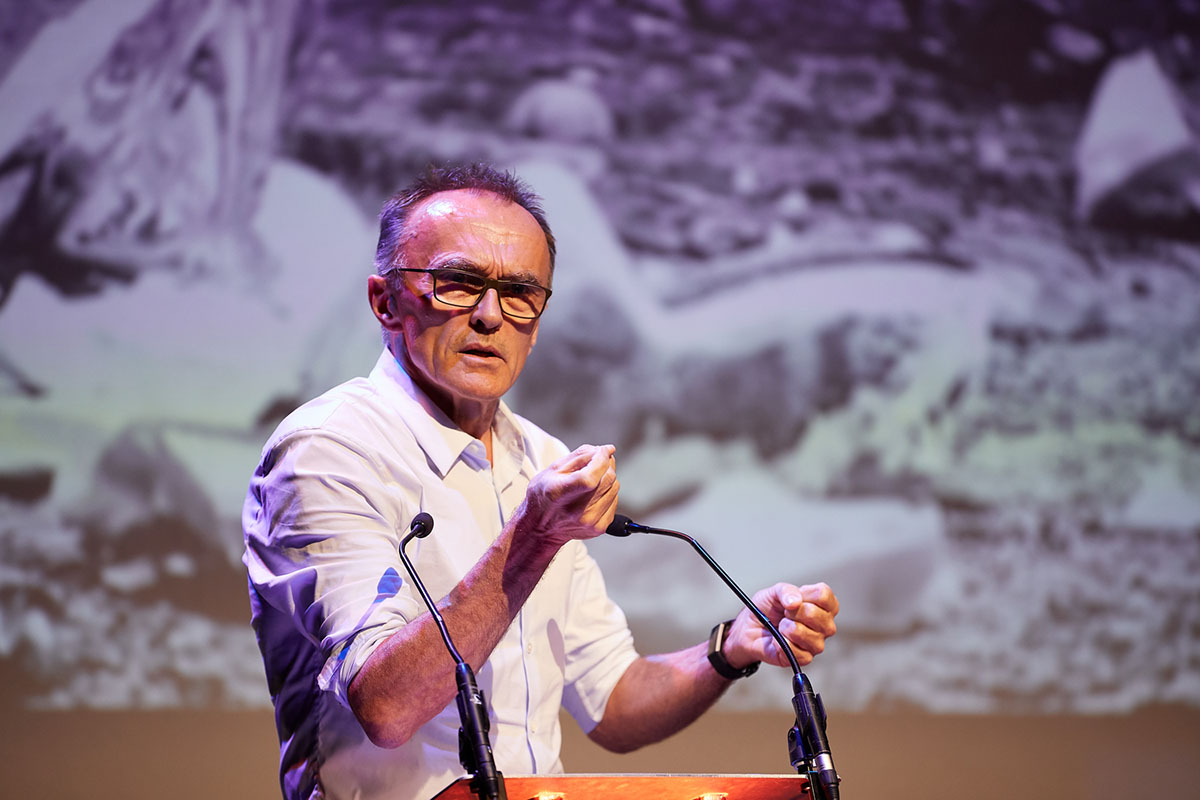 Oscar-winning film director Danny Boyle delivered a thought-provoking talk on the Future of Storytelling as part of the inaugural School of Digital Arts (SODA) industry event series. His talk, Will Robots Love Jesus?, was the first of a series of industry-focused talks that will promote debate and conversation in the run up to SODA opening in 2021, facilitating insights and conversations with some of the leading voices in digital storytelling.
Manchester Metropolitan University was appointed one of Basketball England's Talent Hubs to help the North West of England to get the most from basketball.
October
This year's Manchester Metropolitan Sport Scholars were unveiled by MMU Sport as the University continues to support student athletes to achieve their ambition – in competition and in the classroom. The 50 scholars and two ambassadors were selected to the programme for 2019/20 following a rigorous selection process.
New recommendations on making Manchester's neighbourhoods more 'age-friendly' where older people can live in good security, enjoy good health and feel a sense of belonging in modern communities, were presented by researchers at Manchester Metropolitan.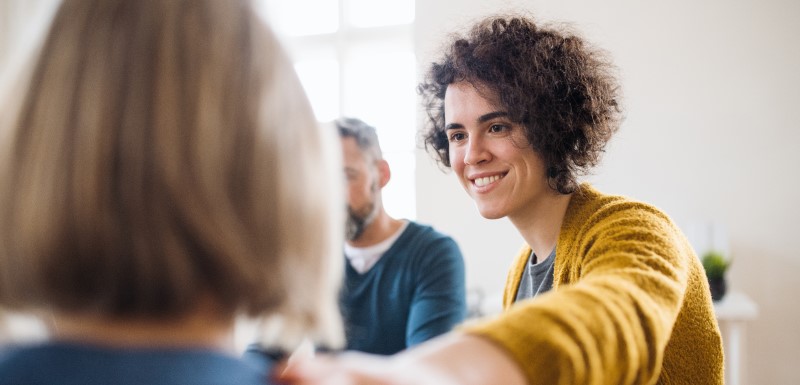 A special episode of MetCast, the University's podcast, launched on World Mental Health Day, featuring a roundtable discussion on mental health in young people and how research in this field continues to be a vital part of the wider conversation.
Growing evidence of the link between diet and mental health led to a collaboration between Manchester Metropolitan's MetMunch and charity Anxiety UK to highlight the importance of a healthy, varied diet with minimal processed foods in promoting positive mental health.
Poet Andrew McMillan's 'beautiful, courageously honest and disarmingly vulnerable' collection won a new literary prize for work that explores LGBT issues.
Manchester Metropolitan's head of nursing was named as one of the UK's most influential black people in the UK 2020 Powerlist. Professor Laura Serrant OBE featured in the annual list, which recognises 100 influential people of African and Caribbean heritage across arts, health, technology, business and science.
A pioneering new partnership between Manchester School of Architecture and design consultancy URBED was launched to produce impactful research and inform practice in urban design, architecture and planning.
See here for: