Opinion |
Friday, 20th December 2019
Are you dreaming of a 'green' Christmas? Experts discuss how to be more sustainable over the festive period
Reduce your waste and help the planet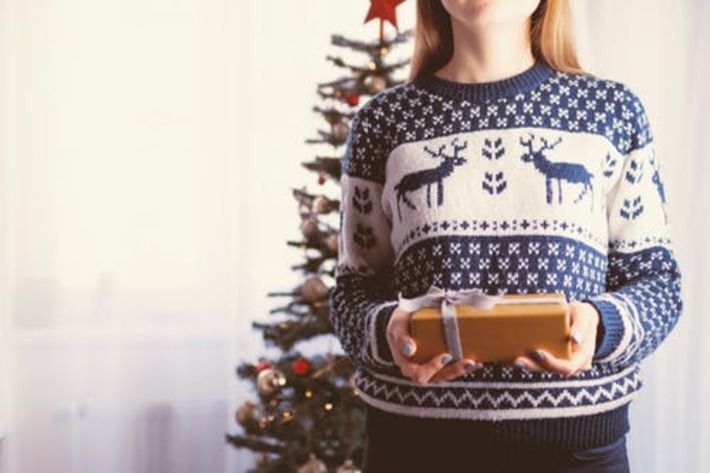 It might be the most wonderful time of the year, but it can also be one of the most wasteful. Experts from Manchester Metropolitan University's Waste to Resource Innovation Network explore how to have a more sustainable Christmas, without compromising popular traditions.
By Amanda Reid, Programme Lead for the Waste to Resource Innovation Network, and Sheryl Lee, Research Assistant and Chartered Environmentalist
Overindulgence is common over the Christmas period. In fact, overindulging has seemingly become one of our primary traditions – to eat, drink and be merry.
From buying countless gifts, to consuming large amounts of food and drink. Do we really feel like we are experiencing Christmas if we have not bought a Christmas jumper? If we have not decorated our homes from top to bottle with tinsel and lights, spent an incredible amount of money on things we may not really need, or piled our plate high with food we probably won't finish?
Whether we like it or not, most of us are sucked in by clever marketing, telling we should be doing all of these things, so we do not end up feeling like we have not had a fulfilling Christmas.
But, what many of us don't realise is the amount of waste we produce at this time of year and the stress this puts on the environment.
In the UK alone, we create an average of 30% more waste over Christmas, which has dreadful impacts.
It is not that people must stop enjoying themselves, or that they must miss out on these fun and festive traditions, but that better choices can be made. Many of these choices will not only help us reduce waste and our carbon footprints, but will also help us save money as well – so a win-win.
Give 'green' gifts
In the UK, the average household will spend around £330 buying presents, and the average child will receive 16 gifts. That said, we also spend a combined total of around £700 million on unwanted presents which generally go to waste, and many of which even end up in landfill – which is staggering.
The first thing we must consider is, 'is this gift needed, or am I buying it for the sake of it?'.
If we are buying presents, we can make better choices when doing so. For example, if buying gifts for children, buy wooden, long-lasting toys as oppose to plastic ones, which will eventually end up in landfill.
We would also encourage people to go battery free. Around 40% of all battery sales happen around this time of year and batteries can have terrible impacts on our environment. Even rechargeable batteries tend to end up as waste eventually.
If gifts are unwanted, re-gift, or send them to charity shops – and shop in charity shops as much as possible.
As well as the gift itself, excess packaging from products and wrapping creates waste. To avoid this, an option could be to give experience gifts, make donations on behalf of loved ones, or give the gift of your own presence and spend time with the people you care about most.
Recycle and reuse wrapping paper
Wrapping paper is a huge cause of waste over Christmas, with an estimated 227,000 miles of the stuff being thrown away each year. But, there are very simple things we can do to help cut down on this.
Firstly, try not to use wrapping paper at all, and instead use things like fabric scarfs that can be reused year after year. Using newspaper is also a great idea as it can be recycled.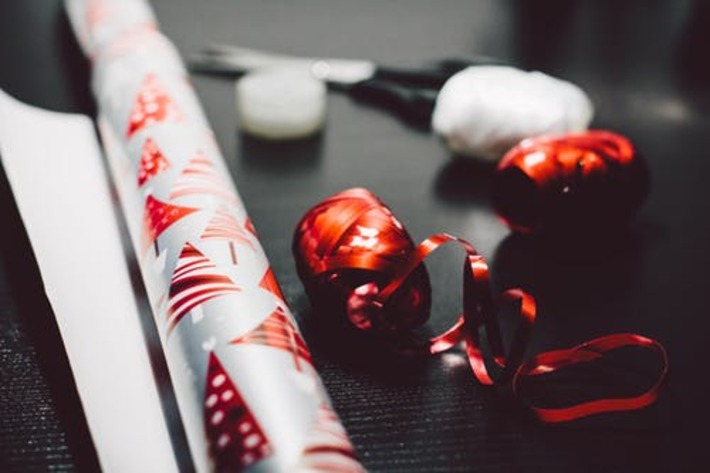 However, if you do decide you want to use traditional paper, you can make certain choices that are not as detrimental. Avoiding shiny, glittery or metallic papers, which use plastics and cannot be easily recycled, can help, as can ensuring you're always recycling paper or reusing it when you can.
It is best to avoid cellotape as well. Not only is cellotape a single-use plastic which cannot be recycled, but it also damages the paper meaning that cannot be reused either. Instead, wrap your gifts with string.
Consider the carbon footprint of sending cards
In total, 300,000 tonnes of card packaging is said to be cast-off after Christmas, and around 1 billion Christmas cards are bought in the run up.
The most fundamental thing to remember with the cards you receive is, where possible, recycle as much as you can.
If you want to send cards, consider sending a digital e-card instead. This will reduce the emissions used for transportation, as well as materials like paper and plastic to create them.
If you do want to send physical cards, make your own using recyclable materials. These are more personal and more likely to be kept by the recipient.
Forego festive fast-fashion
Over the Christmas period, it is common for many of us to become slaves to fast-fashion.
Whether its buying a new Christmas jumper, or an new outfit for a Christmas do which you will only wear the once – festive fast-fashion has a massive impact on the environment, but being mindful of this can really help reduce personal carbon footprints.
It is estimated that over 12 million jumpers will be bought this year, most of which are made from plastics, despite their already being 65 million jumpers bought in previous years.
When these jumpers are then washed, micro-plastics end up in our oceans and even our drinking water – the impacts of this are still being researched.
On top of this, with so many Christmas parties, it becomes easy to pick up a new outfit and never wear it again. In fact, more than half of fast-fashion items are disposed of in under 12 months, which amounts to 300,000 tonnes of waste that ends up in landfill. This costs the economy £82 million.
If you find yourself in any of these situations, we would advise to swap outfits with friends before heading to the shops to buy something new. The same can be done with Christmas jumpers.
If not, have a look in local charities shops and remember to donate any old clothes you don't want too – whatever time of year it is.
Cut out artificial trees
When shopping for Christmas trees, you might be tempted to purchase an artificial tree, which will last for many years. However, it is worth remembering that artificial trees are made of plastics and metals, and the vast majority are manufactured and flown in from China.
The energy and emissions used to manufacture and transport these trees is substantially more than growing a tree. In fact, you would need to use an artificial tree for 20 years for it to be considered more environmentally friendly than a real one.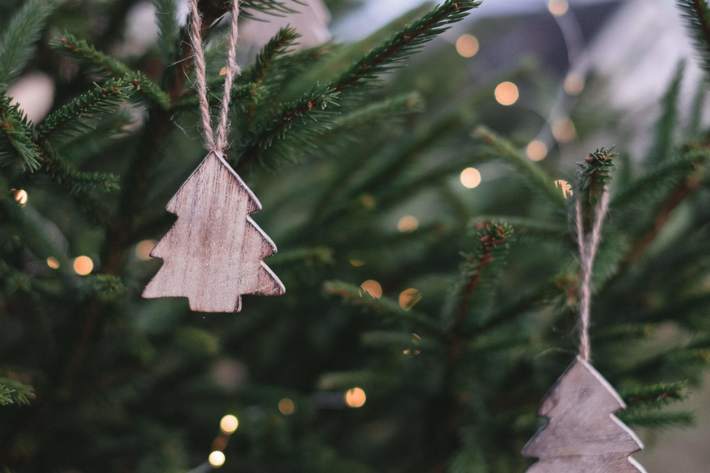 Sustainably farmed and British-grown trees are the best option, as buying British reduces the carbon footprint of the tree substantially, as otherwise they are imported from mainland Europe.
Ideally, after you have used your tree, you will repot it and keep for use in the years to come, or in an ideal world, if there was the opportunity to do so, you would grow your own and keep it outside, where it can still be decorated for the Christmas period.
Love your leftovers
Food waste can cause some of the most damaging and harmful environmental impacts, including the production of methane in farming, and the damaging greenhouse gases produced when the food eventually ends up in landfill, biodegrading.
Yet, eating and drinking are two of the biggest ways in which we overindulge at Christmas and is one of the biggest sources of waste.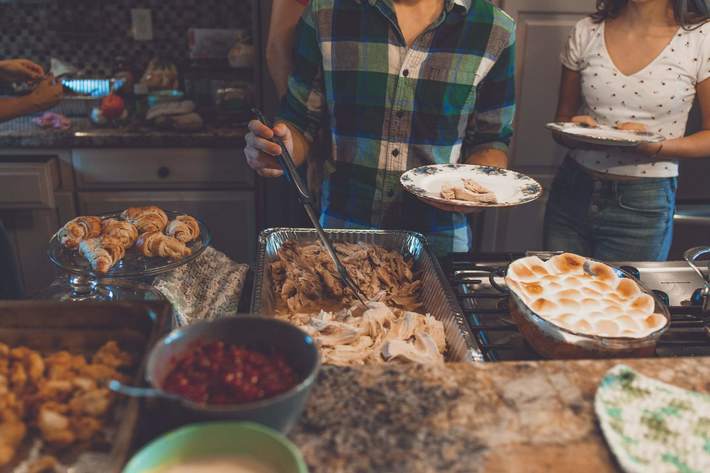 It is estimated that each year around 4.2 million Christmas dinners go to waste, including 263,000 turkeys, 7.5 million mince pies and 17.2 million Brussels sprouts. That's enough sprouts to power a home for three years.
Before doing an annual Christmas food shop, be mindful of how many people you are catering for, and make a list so you don't go overboard.
Make the most of your leftovers too with delicious recipes – and remember to freeze what you cannot eat!