News |
Tuesday, 18th February 2020
Student athletes land coveted medals at BUCS Nationals competition
University's sports stars competed across seven sports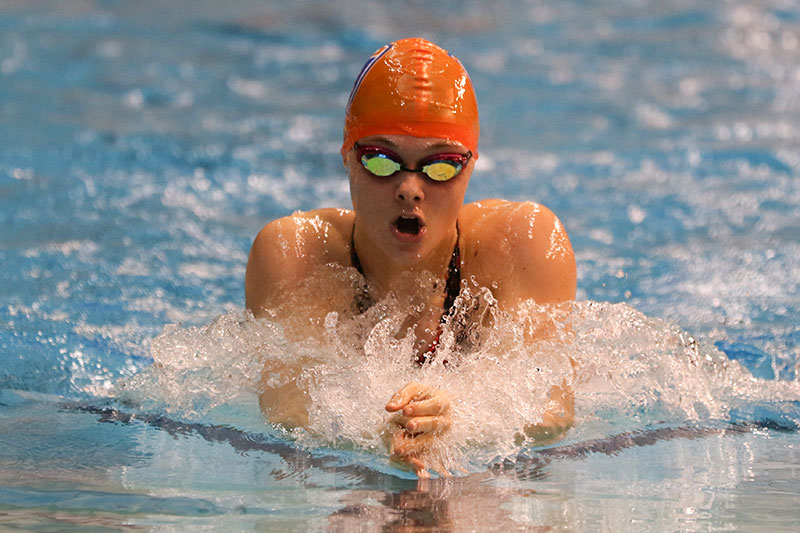 Students at Manchester Metropolitan University have won six medals at this year's BUCS Nationals tournament.
More than 60 student athletes represented the University across seven sports, winning medals in swimming, athletics and climbing and gaining 56 BUCS points, which feed into overall universities sport ranking.
The British Universities & Colleges Sport (BUCS) tournament is one of the UK's largest annual multi-sport event, featuring 6,000 talented student athletes from across the country.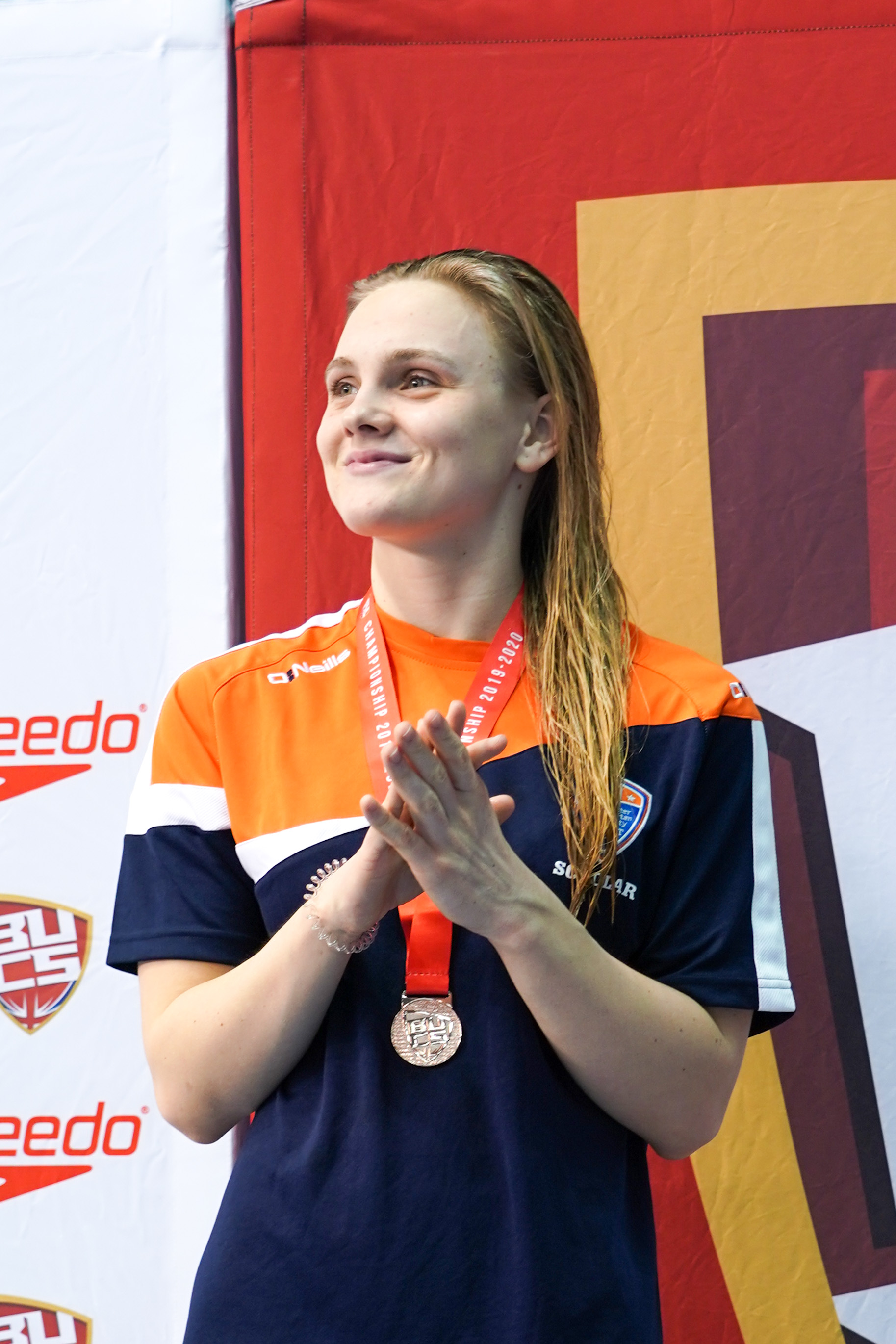 In swimming, sports scholar Katie Matts won a trio of medals, finishing with a bronze in the 50m breaststroke, a silver in the 100m breaststroke and a gold in the 200m breaststroke.
Matts also joined a team of Manchester Met swimmers in the team relay where they came first place in the 'B final'.
Four of Manchester Met's male swimmers came third in their relay race.
Matts said: "I'm really happy to have won medals at this year's BUCS Nationals – it's been a great weekend.
"The competition has been really beneficial in terms of practising my race – I'm aiming for the Tokyo Olympics this summer, so the more times I can practise my race the better. Next for me is a training camp in South Africa for the Olympic trials."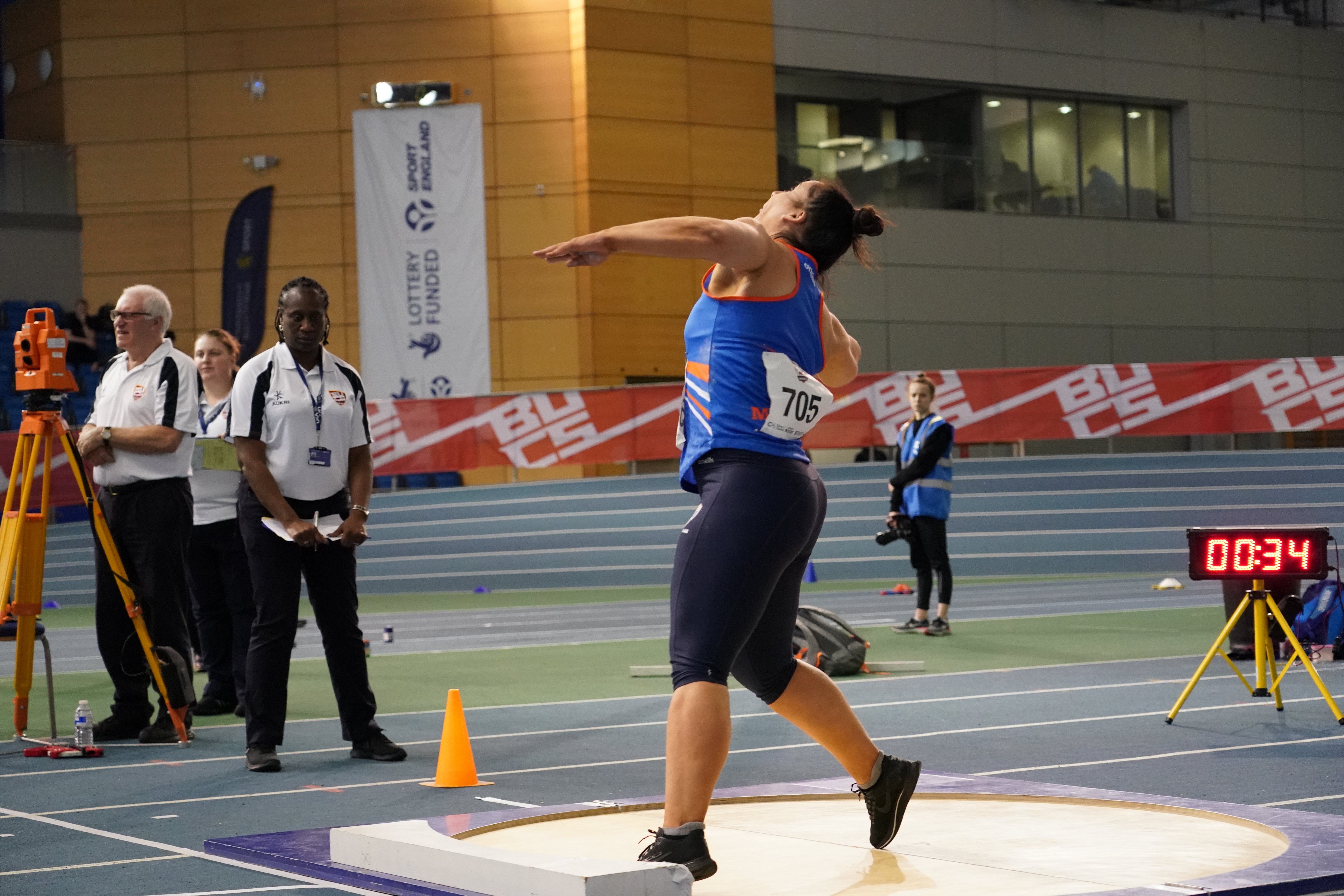 Sports Scholar Adele Nicoll had an easy victory in athletics, winning gold in the shot put with a throw of 15.76 – more than two metres further than her nearest opponent.
The win was her eighth BUCS title.
Masters degree student Nicoll said: "It's been a good weekend and I've loved having the opportunity to compete for MMU Sport for the first time.
"It's not been my best personal performance – I was four centimetres off the championship record, so that is a bit frustrating. But it's my eighth title and I'm happy to have got the gold.
"I fly to Glasgow next week for the British Athletics Indoor Championships where there will be some tough competition but I'm hoping to bring home a medal there too."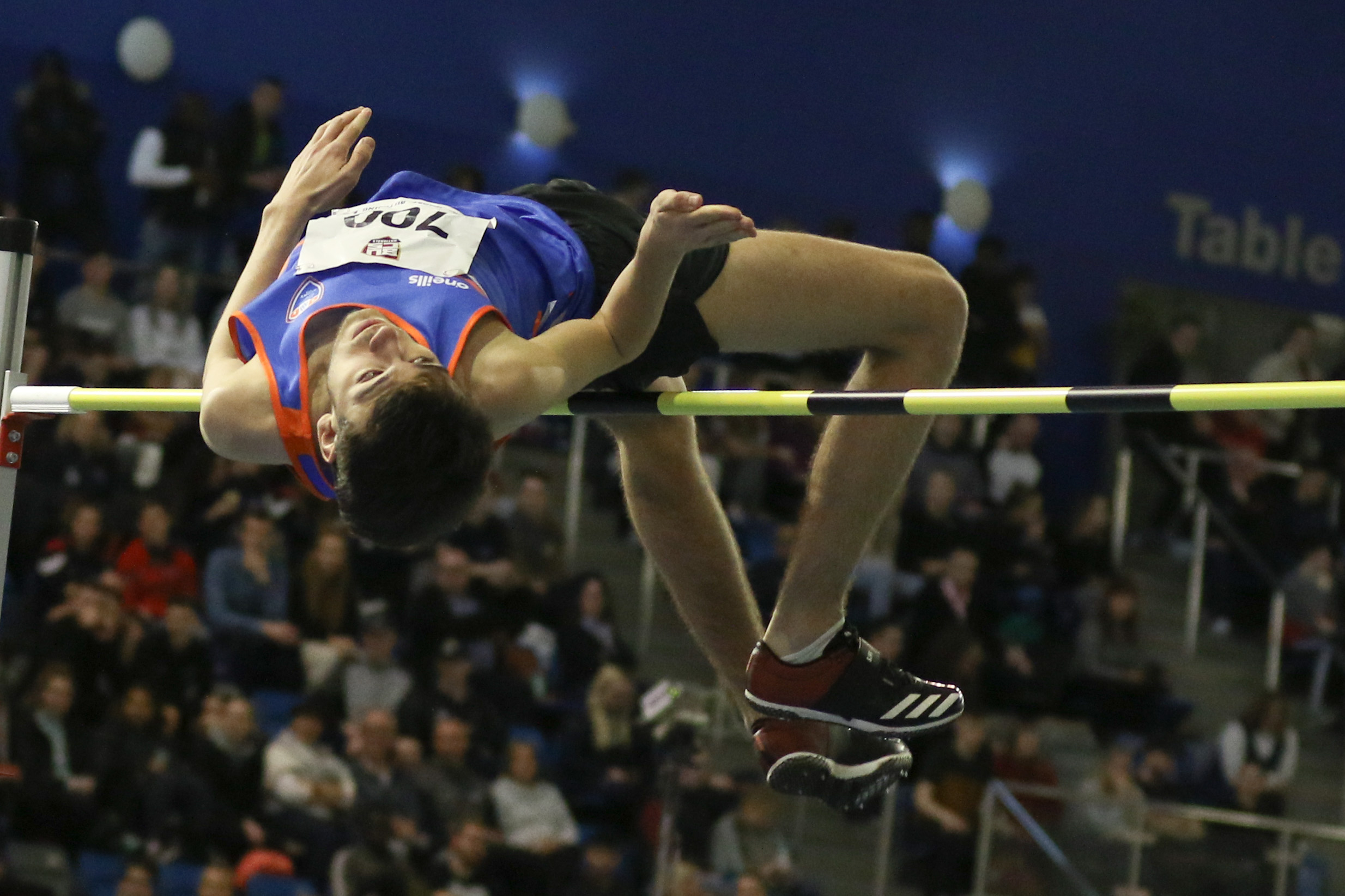 Across the athletics field, student Steven Jones won a bronze medal in the high jump with a personal best of 2.05m, while the men's 4x200m relay team narrowly missed out on a place in the final by just one second.
Sports scholar Kevin Metzger earned himself a place in the men's 400m final but had to pull out due to injury.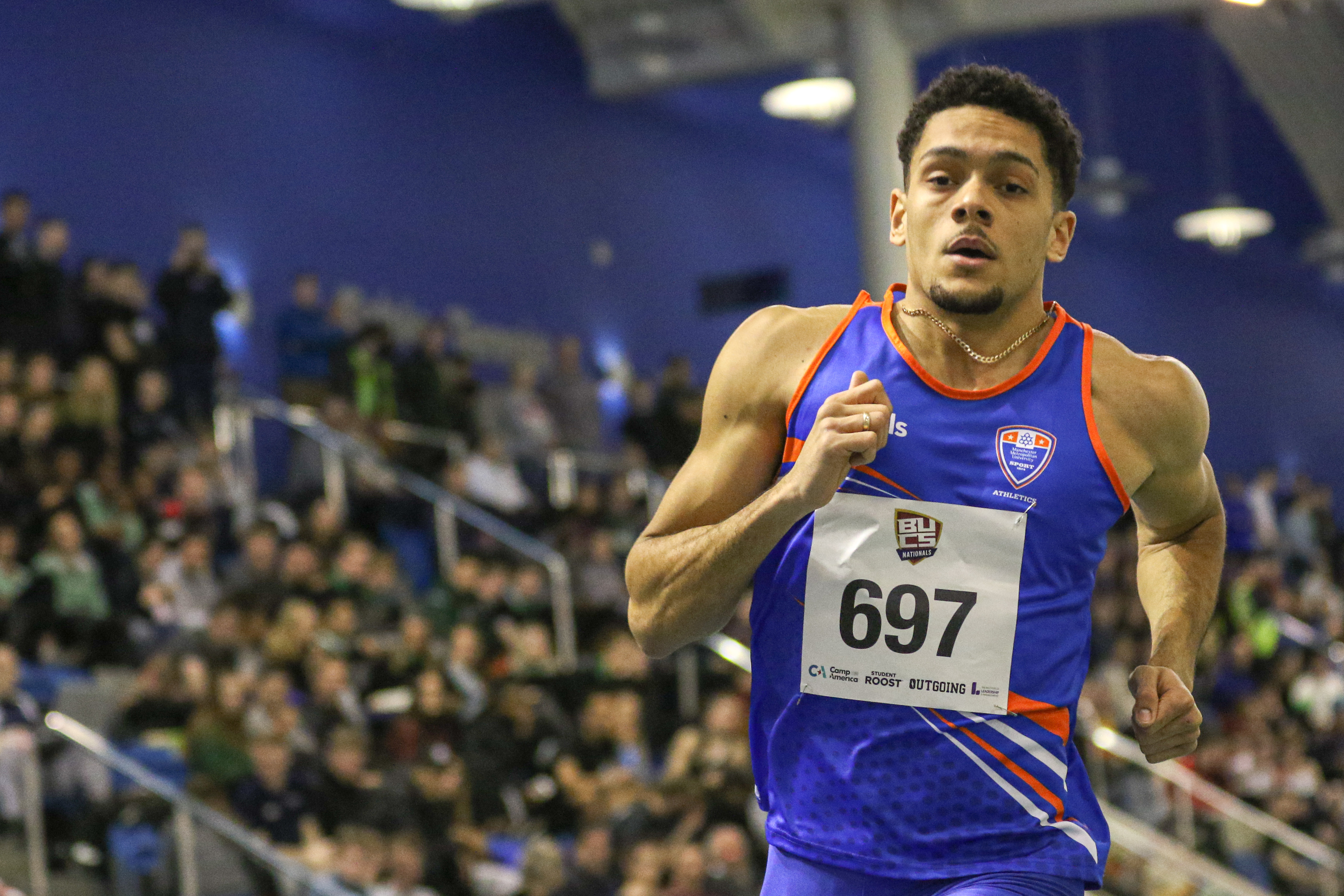 In climbing, sport scholar Hannah Slaney was the first to the top of the wall to win a gold medal.
Slaney said: "It was great competing for MMU Sport for the first time, everyone was so supportive.
"There was a strong field of women, so I'm really happy to bring home first place."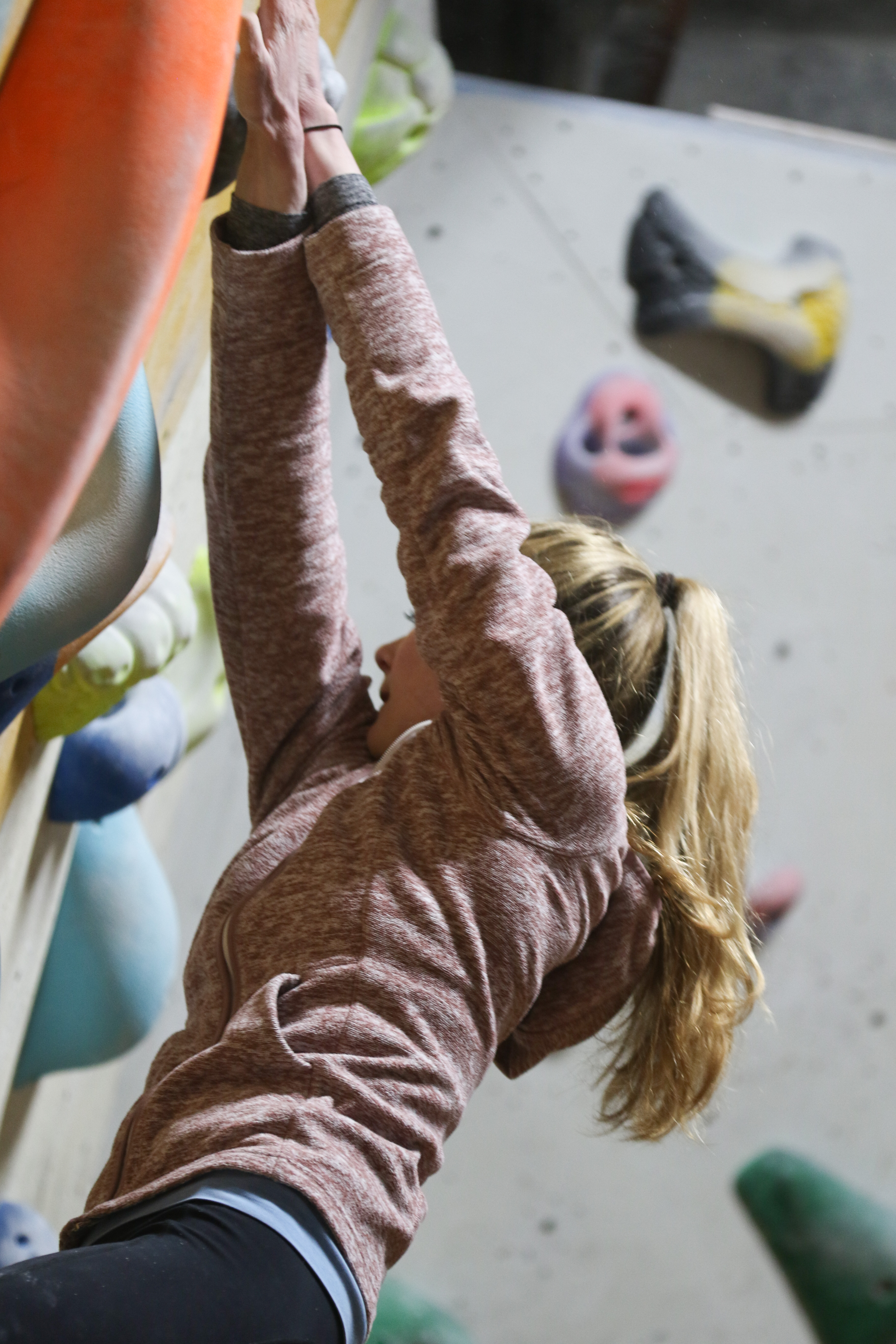 Callum Jones, Performance Sports Officer at Manchester Met, added: "It was another successful weekend for the University with lots of progress made across a variety of sports and personal bests achieved. The atmosphere amongst our teams and support they showed one another was great to see.
"Katie Matts continues to be a standout performer, Adele Nicoll dominated the shot put final for her eighth BUCS gold, our mountaineering team all put in very strong performances and ended with a gold medal for first year student Hannah Slaney and finally Steven Jones beat his personal best and came home with a bronze medal."
UK University Cheerleading Nationals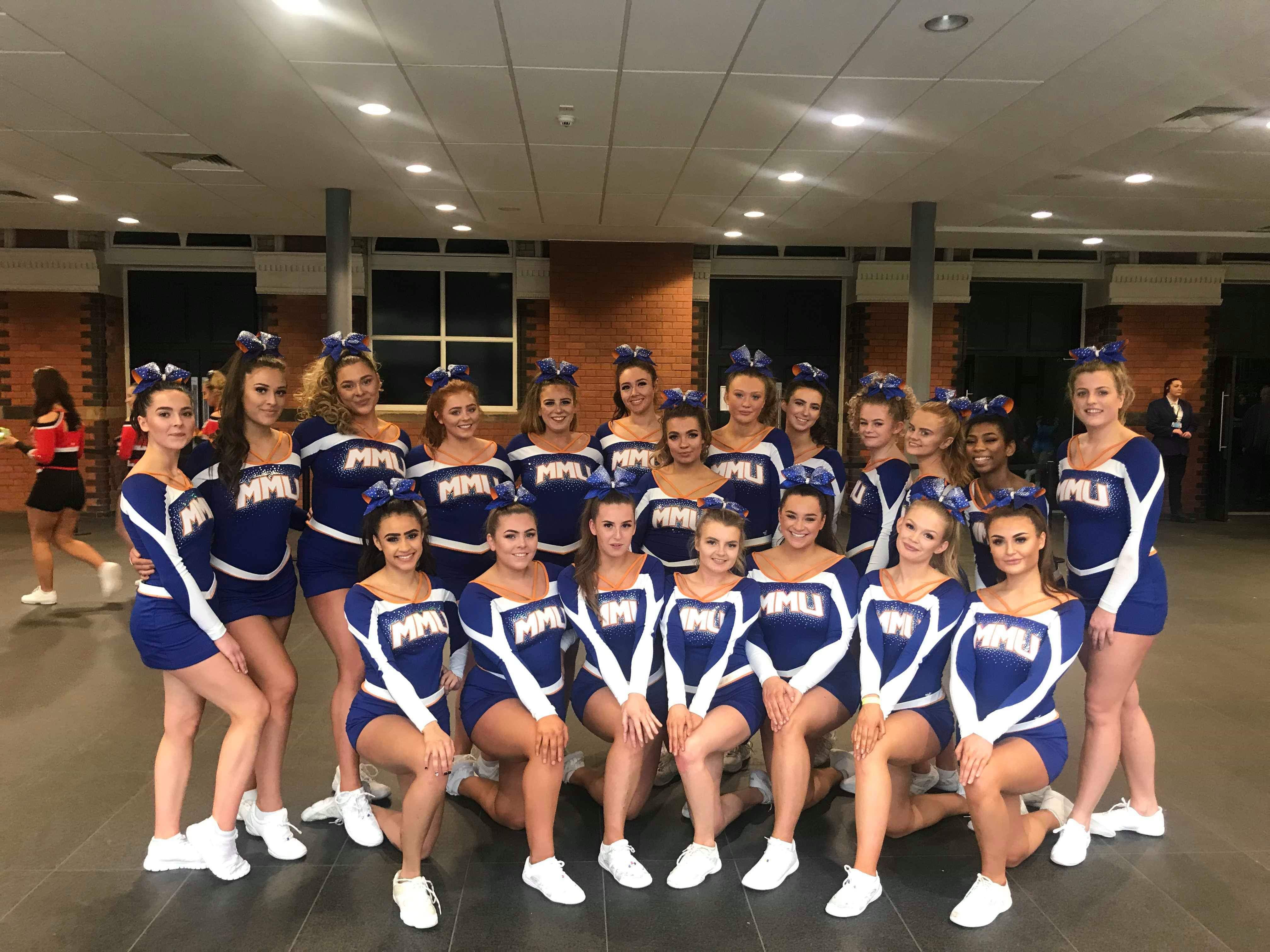 The University's cheerleading teams Fire and Electric also had a successful weekend at the Future Cheer University Nationals – one of the UK's largest cheerleading competitions.
Both teams headed to the competition at the Manchester Central Arena last weekend (February 16) to compete against 107 teams across 12 divisions.
Manchester Met's mixed team Fire won first place in the Co-ed Level One team division, while the all-girl Level Two team Electric came second in theirs.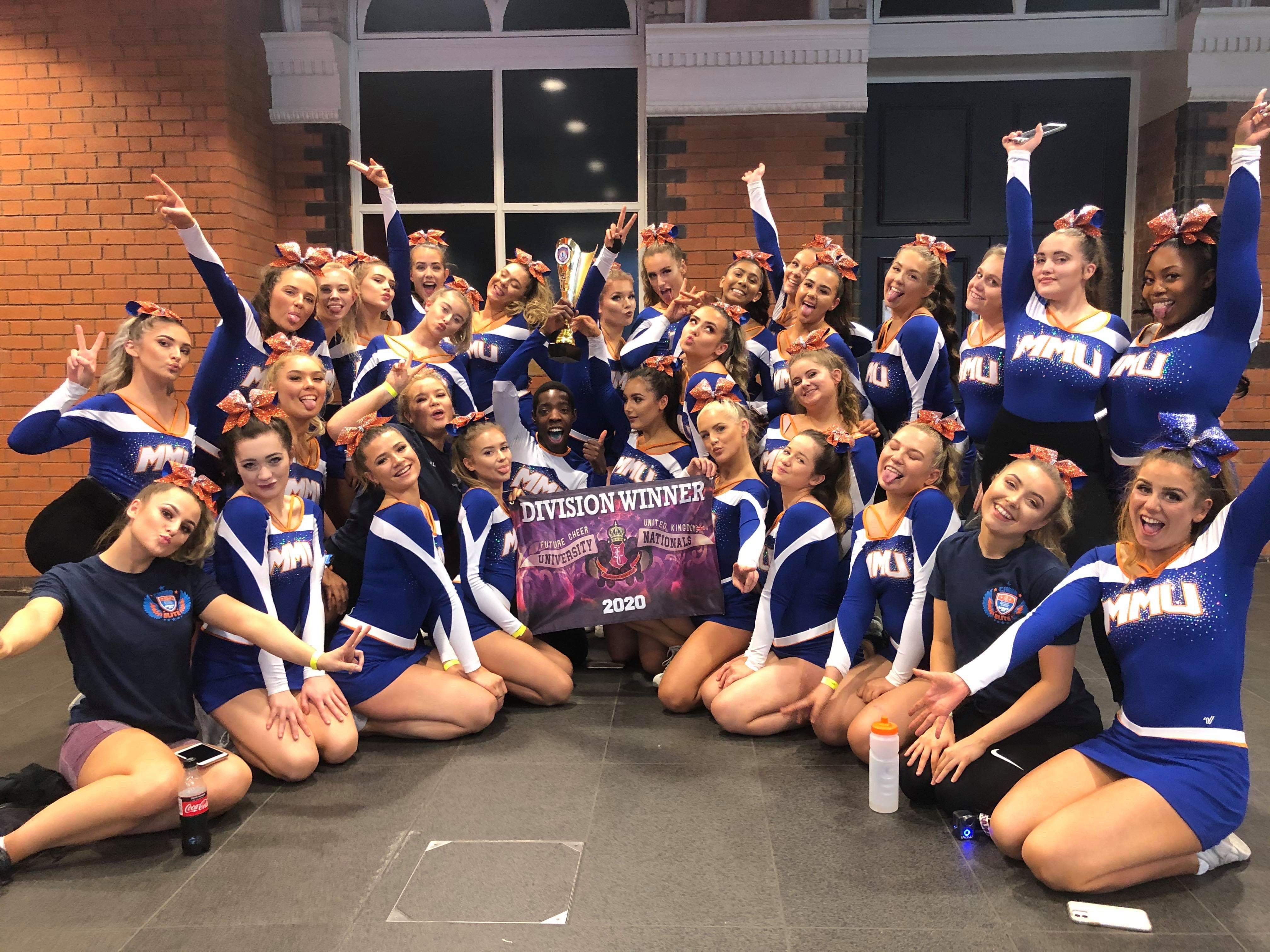 Nicola Caress, cheerleading club treasurer, said: "It was so surreal to hear the results of both teams. We've trained so hard for hours every week since we started in September, so we were over the moon with the results and so happy that our hard work has paid off.
"This is the best that MMU Cheerleading has done in a very long time and we are so proud of every single person on the team for their dedication and hard work. The blood, sweat and tears was all worth it.
"We're so thankful to our amazing coaches Rebekah McKinty and Elizabeth Yates who choreographed two amazing routines and helped us all learn them."
But the hard work doesn't stop here. The club will be competing at the ICC Nationals in March where they hope to better their performances.