News |
Thursday, 19th January 2017
University named one of the UK's most inclusive employers
Ranked Top 50 in the Stonewall Workplace Equality Index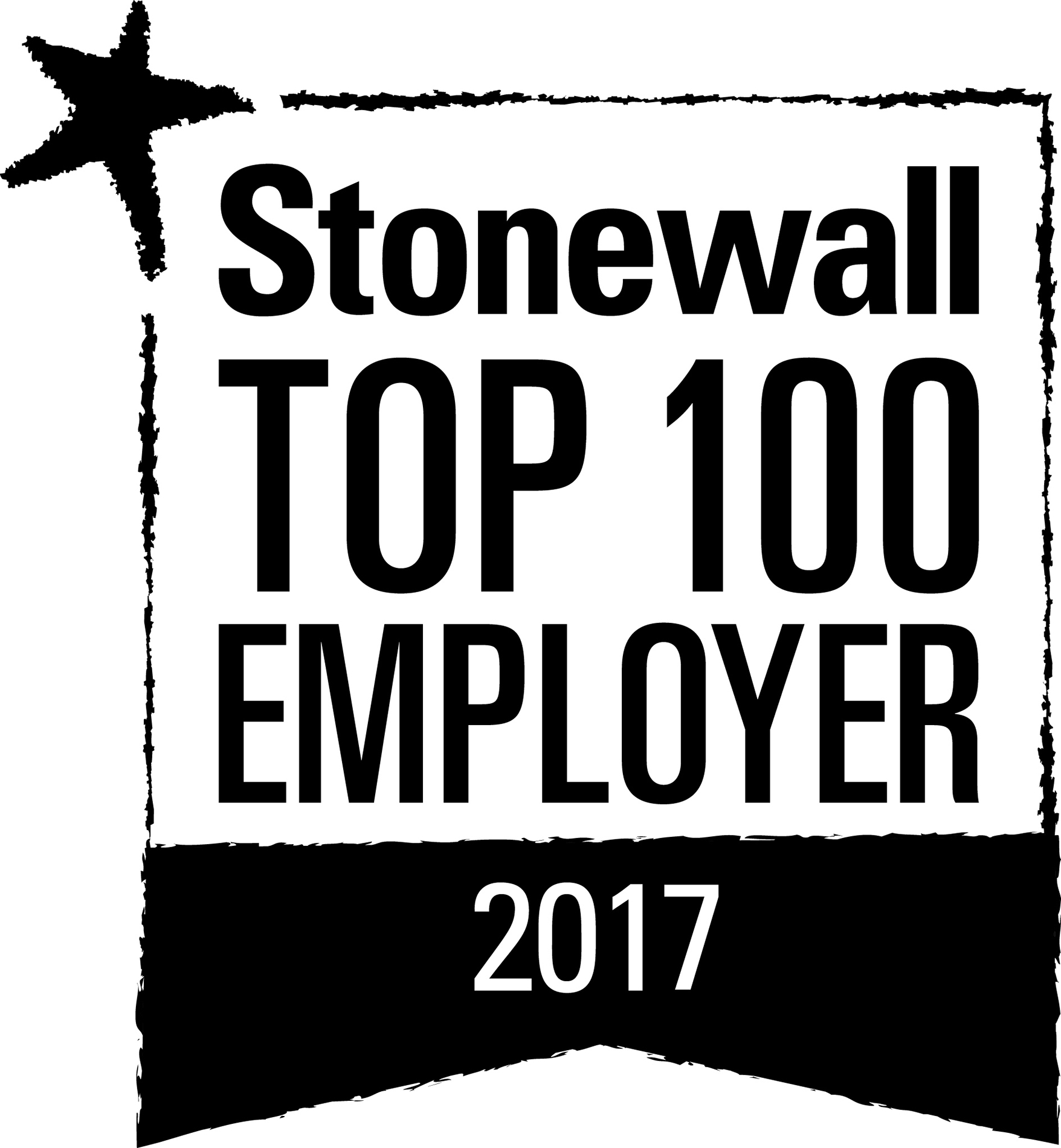 Manchester Metropolitan University has been named as one of the best employers for lesbian, gay, bi and trans staff in the Stonewall Workplace Equality Index.
The University has been ranked 41st in the UK as part of Stonewall's Top 100 employers rankings, a climb of 125 places from 2016, and 4th among Education institutions.
It marks the first time Manchester Metropolitan has featured in the top 100 list, now in its 13th year, and highlights the inclusivity and diversity encountered at the University across its 4,500 staff.
Vice-Chancellor Professor Malcolm Press said: "As a workplace, we pride ourselves on being open and inclusive. The Stonewall ranking is a wonderful affirmation of the work we do in this area.
Diverse
"Our University community is vibrant, diverse and welcoming and we're delighted to see this reflected in the 2017 Stonewall index. Of course, we are always looking to improve and develop new ways to ensure that all staff feel part of an inclusive workplace, thus we hope to further improve in 2018."
More than 430 employers submitted entries across the public, private and third sector with more than 90,000 responses to the staff survey, making it one of the largest national employment surveys in Britain.
The Workplace Equality Index is free to enter for any employer. Each entrant compiles a submission demonstrating their organisation's performance against a set of best practice criteria. Entrants must supply supporting evidence where necessary to prove that this work is underway.
All of the Top 100 are members of Stonewall's Diversity Champions programme.
Staff feedback
The criteria explore ten areas of employment policy and practice. To supplement evidence submitted by employers, Stonewall also seeks feedback directly from the entrants' staff. The feedback is sent direct to Stonewall and is anonymous.
Stuart McKenna, Equality and Diversity Manager at the University, said: "We have made some great strives since last year's ranking, allowing us to break into the top 100 for the first time.
"The University is a fantastic place to work and it is important that we continue to support all our staff and be a pioneering workplace for inclusivity for lesbian, gay, bi and trans staff."
Duncan Bradshaw, Director of Membership Programmes at Stonewall, added: "Manchester Metropolitan and all those who have made this year's Top 100 Employers list have done a fantastic job, and really do put equality and inclusion at the forefront of their work.
"We were thrilled to have 439 submissions for this year's Index, one of the most competitive yet, and I would like to thank each and every organisation that took part. With your continued efforts and hard work, we will continue to work toward a world where all lesbian, gay, bi and trans staff are welcomed and accepted without exception in their workplaces."