News |
Tuesday, 30th May 2017
Congratulations to Team #McrMetProud
360 staff and students took part in Great Manchester Run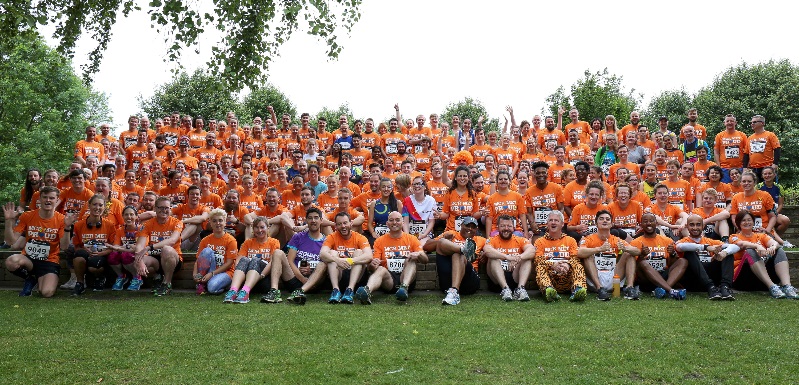 Congratulations to everyone who ran with Team #McrMetProud at the Great Manchester Run.
We had 360 staff and students turn out for the poignant 10K on Sunday and take home a medal for their outstanding efforts.
The team gathered in All Saints Park for a minute's silence and a good luck speech from the Vice-Chancellor, Professor Malcolm Press, before making their way up to the head of the course.
Dressed in bright orange T-shirts, the students and staff were an unmissable sight on the start line and each runner was distinct as they swept past the cheer spot at the 7km point.
The atmosphere was electric and the camaraderie was plain to see as competitiors pounded the streets of the city centre with the crowds applauding and cheering.
More than £10,000 has been generated in sponsorship by team members for a variety of charities close to their hearts, smashing their fundraising target, and the donations continue to pour in.
Everyone associated with Team #McrMetProud has spoken of how much they enjoyed the event - even if they are feeling achy today - and how inspired they were by show of compassion, resilience and unity demonstrated by Manchester on race day.
Roll on next year!