News |
Monday, 3rd July 2017
New coaching degree launched by Manchester City FC and Manchester Metropolitan University
Premier League club and University partner to offer new course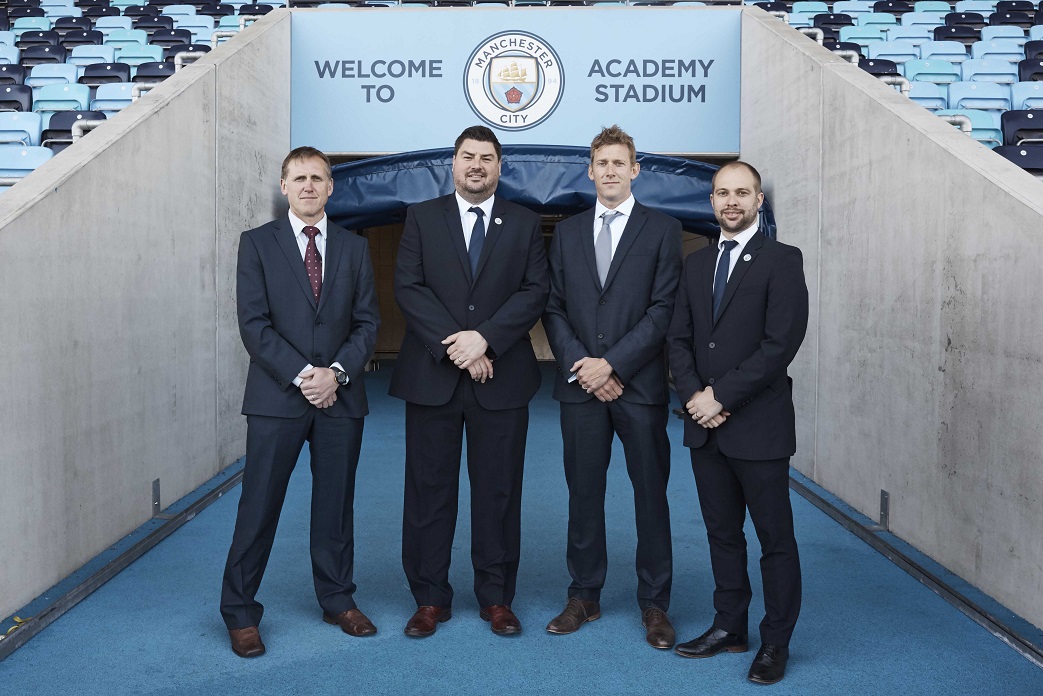 Manchester Metropolitan University and Manchester City Football Club's foundation, City in the Community, are pleased to announce the launch of the exciting new Manchester City Community Football Coaching degree.
In recent years, football clubs have started playing a major role in addressing social issues and as a result, the demand for sports coaches with specific training and experience in working towards improving lives has increased.
Designed with Manchester City Football Club expertise and supported by the University's Department for Exercise and Sport Science, the degree has been specifically formulated to create career ready individuals who wish to work in the field of community football coaching at a Premier League football club.
On offer from September 2017, the bespoke programme taught at Manchester City's Etihad Campus will consist of a two-year foundation degree with the option to extend to BSc (Hons) from 2019 with a one-year top-up degree. Students will undertake a wide variety of different community programme settings including youth coaching, community development, health-related fitness and school sport.
Adrian Burden, Associate Head of the Department for Exercise and Sport Science at Manchester Metropolitan University, was pleased to announce the collaborative degree. He said: "We're delighted to be able to develop the University's long-standing partnership with Manchester City by creating a new foundation degree that combines our expertise in coaching and sport development, with the incredible work experience opportunities through City in the Community along with access to the impressive study facilities provided at the Etihad campus."
The degree provides a unique opportunity for students to combine a high-quality learning experience with work-based learning opportunities through City in the Community, who deliver a wide range of football programmes across Manchester and support the Club's global community work.
Mike Green, Head of City in the Community, commented: "City in the Community is delighted to be partnering with Manchester Metropolitan University to offer this innovative foundation degree. Our coaches will be sharing industry best practice and supporting students to achieve their potential.
"Using the power of football to educate local people is one of our core pillars and that's why we are so proud to be delivering this level of education.
"We look forward to welcoming students to the Etihad Campus next season."
Manchester Metropolitan University already have a long history of working with Manchester City Football Club. As official partners of Manchester City Women's Football Club, the University offer bespoke education programmes designed to upskill students in a footballing environment.