News |
Tuesday, 1st August 2017
Student athletes selected for World University Games
International competition awaits for water polo athletes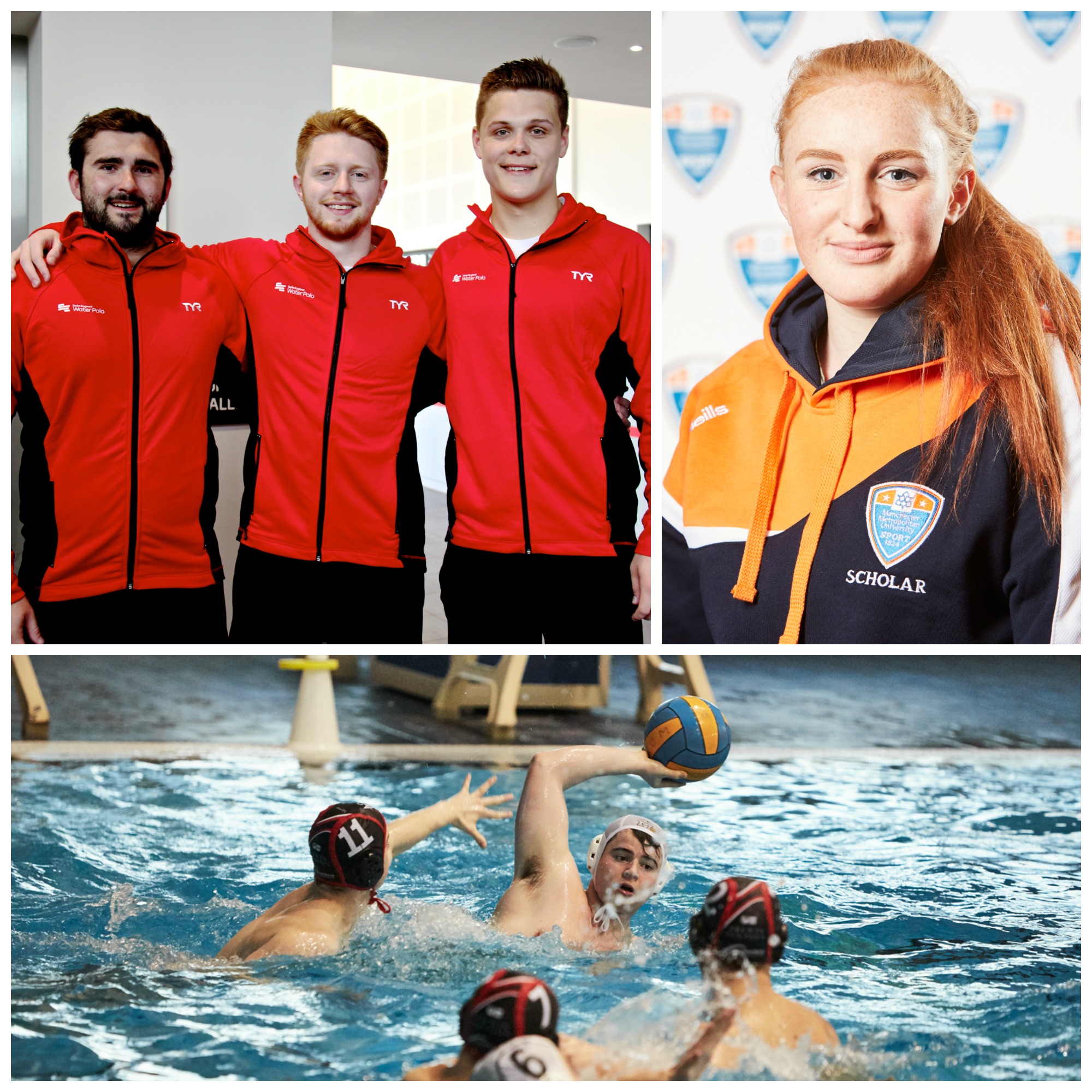 Four University students will represent Great Britain water polo at the 2017 World University Games in Taipai next month.
Students Dan Paddon,19, Joel Leighton, 19 and Jordan Elliot, 19, who all play for both the university and England men's teams, will be part of a 13-strong squad heading to the games in August, to compete against the likes of France, Korea and Chinese Taipai.
Jérôme Read, Performance Sport Manager at MMU Sport, said: "It has been, and continues to be, an excellent year for Manchester Met water polo.
"We saw our men's team go unbeaten to win the Northern Prem having only just been promoted and the women's team is looking extremely strong for the season ahead."
Talent hub
Sport Scholar Izzy Howe, 20, was also selected as one of thirteen emerging stars to represent Great Britain's women's water polo team.
Announcing the news on Twitter, delighted Izzy said: "So happy to be selected for world student games, big thank you to MMU Sport for all your support this year!"
Following rigorous selection trials, the women's team, which includes athletes from 12 universities, will compete in Pool A of the competition against other nations including Canada, Russia, Hungary, Japan and New Zealand.
Having teamed up with the Talented Athlete Scholarship Scheme (TASS) MMU Sport recently became the pilot delivery hub for water polo, offering a unique support network for talented athletes.
Elite
The team have also recently recruited London 2012 Olympian Chloe Wilcox, who will head up and coach the water polo programme going forward.
Jérôme added: "Not since the build up to the 2012 Olympics has such a water polo hub been created to support the development of future talent.
"We are incredibly proud of these four students and delighted to be able to make a difference in supporting water polo to achieve excellent standards."
The two teams will join almost 10,000 participants from over 170 countries at the games held in Chinese Taipei from the 19th – 30th August.