News |
Wednesday, 9th August 2017
Filmmaking graduate lands major Random Acts North commission
Thomas Payton-Greene was awarded £10,000 to develop his film on masculinity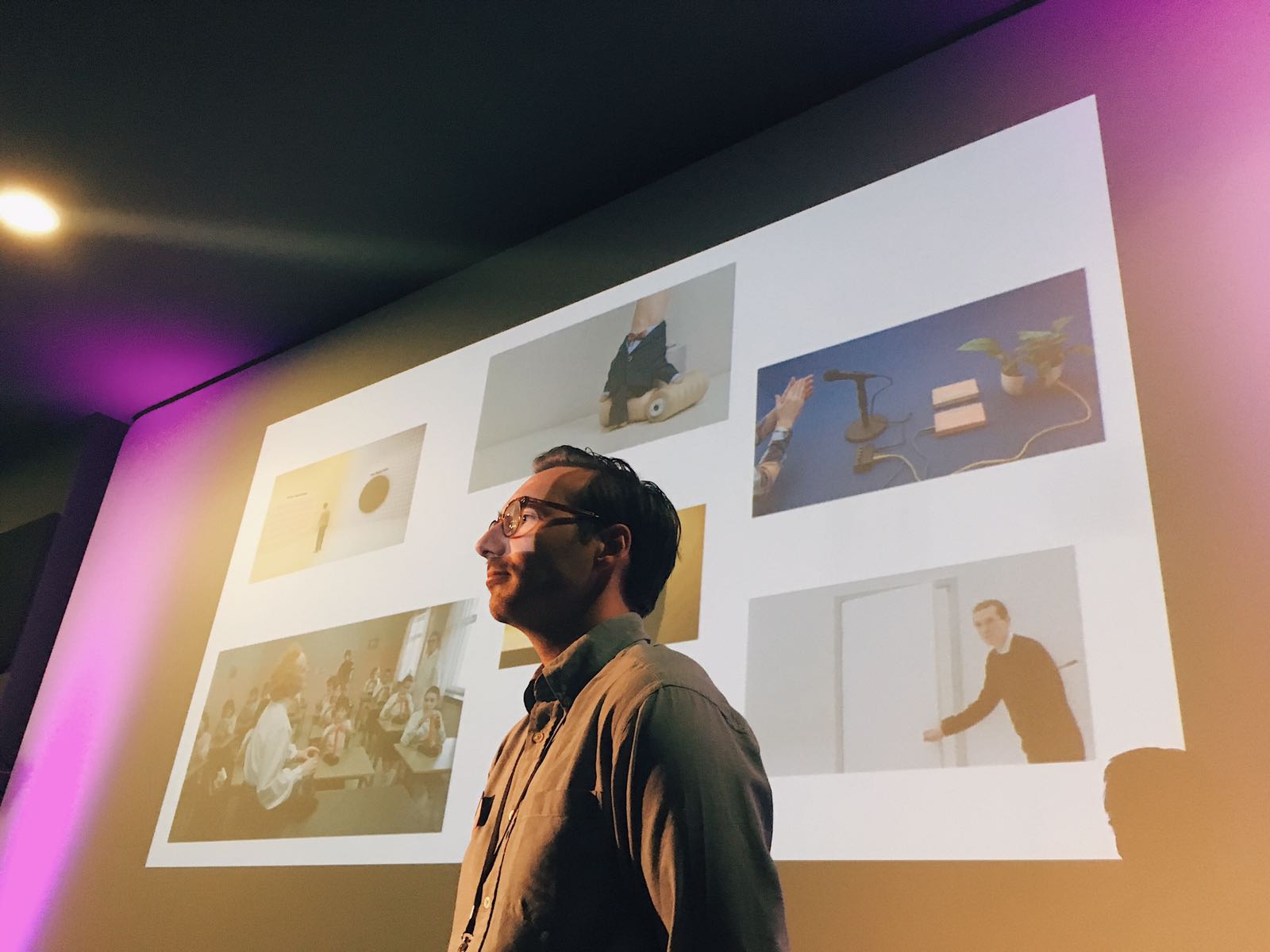 A Filmmaking graduate has walked away with a major £10,000 commission from Random Acts North to boost his flourishing career as a young artist.
Thomas Payton-Greene, 25, graduated with a BA in Filmmaking and the Alumni prize from Manchester School of Art in 2015, and later worked as a graduate teaching assistant in the department.
On the day he left university, he won his first Channel 4 Random Acts commission, a scheme set up in partnership with Arts Council England to develop young artists and help them find entry points into the creative industries. His first short film was later broadcast on Channel 4.
Now, Thomas has beaten off strong competition to be awarded one of two £10,000 funding pots at the Random Acts North: Creative Futures event at the Tyneside Cinema in Newcastle. This will enable him to develop his humorous but educational project addressing issues of masculinity in the style of a public information film.
Open to artists who had progressed through the Random Acts North short film programme, delivered by Tyneside Cinema in conjunction with HOME and True North, Creative Futures was a two-day training and development event with a range of professionals from the film and art world.
It culminated in the award of funding to two artists from a shortlist of six, each of whom had presented their pitch to a panel of industry experts and a public audience.
Thomas will now have access to mentoring and production support to realise his project.
His film will fit into a wider campaign encouraging men to recognise how the strict societal standards imposed on boys and men contribute to high rates of suicide, substance abuse, gambling addiction, and violence, particularly against women, and supporting them to change those behaviours.
He said: "This £10,000 commission from Channel 4's Random Acts in partnership with the Arts Council is the next big step in my career as an artist. The money will allow me the time and resources to make my work, but equally important is the support and mentorship I will receive from the Random Acts North network, and the irreplaceable shot of confidence and self-belief that this gives me in my own abilities.
"I struggle to truly express just how much getting this commission means to me. It is achievements like this that help me to get up and keep going each day. As time goes by, I realise more and more how much my three years at the Manchester School of Art has equipped me with the tools to express myself in a unique way that sets me apart from many of my peers in a competitive world.
"Lastly, the on-going support of fellow alumni and tutors has been integral to my successes since graduating. I am so grateful and thankful."
Chris Daniels, Lecturer in Filmmaking at Manchester School of Art, said: "Since graduating with a first in Filmmaking from MSA in 2015 Thomas has had his initial Random Acts commission broadcast on Channel 4 television, won the 2016 DBACE Award for Film, and was part of a winning crew for a Royal Television Society Award. He is an exceptional young filmmaker who deserves every success, and is an incredible advocate for all of the creative and individual voices that are fostered within the BA Filmmaking course. We are exceptionally proud."
Thomas is looking for contributors of all skills and backgrounds to help optimize the impact of his film and campaign, and urges anyone interested in the themes mentioned to get in touch on info@northernfilm.co.uk.