News |
Tuesday, 29th August 2017
Giving private and NHS patients access to weight-bearing MRI scanner
University opens up specialist Scanning For Health facility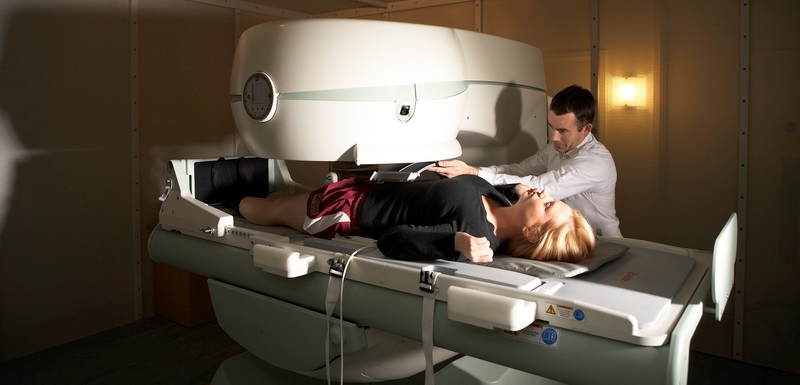 Patients can take advantage of one of only a handful of open coil MRI scanners in Greater Manchester now that Manchester Metropolitan University is opening its facility to the public.
The University has decided to widen access to the technology by making its 0.25 Tesla Esaote Magnetic Resonance Imaging (MRI) Scanner available to the both private and NHS patients under the Scanning For Health brand.
Lying within the University's Faculty of Science and Engineering, it is one of only a few centres in the UK to offer this kind of specialist equipment outside of a private hospital setting.
Unlike the more common tunnel-style machine where patients must lie flat in an enclosed scanner, the University's scanner is open-sided and the imaging equipment moves around the subject, allowing body parts to be imaged in either a horizontal or vertical position that can more naturally replicate the kind of everyday activities causing discomfort.
This is especially useful for those with musculoskeletal injuries or problems.
Danielle Dobson-Mason, Knowledge Exchange Projects Coordinator, said: "Our scanner has two unique advantages that sets it apart from other MRI scanners in the UK and local area.
"Firstly, the ability to scan patients in a weight-bearing position can help to identify pathology in the lower limbs and spine that might not be apparent from conventional supine scanning.
"Secondly, the open-coil design reduces sensations of claustrophobia and often eliminates the need for sedation in claustrophobic patients."
The scanner is situated on the University's All Saints Campus off Oxford Road in Manchester in a comfortable and appealing unit that visitors say they find more inviting and welcoming than a clinical hospital setting.
Scanning For Health has a flexible appointment system with no waiting list, and the service offers a quick turnaround time and aims to provide the patient with a radiologist's report within three days of the scan.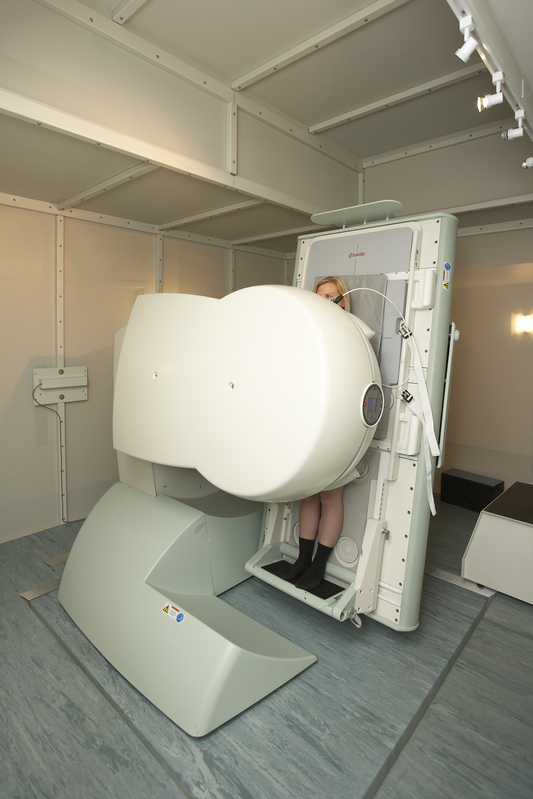 Competitive pricing
For private scans a competitive price is offered, as prices start from £300.
In addition, the University's Manchester Movement Unit is offering a package of physiotherapy sessions and an MRI scan for a lower price than if purchased individually.
Scanning For Health is also making its MRI scanner available to the NHS and will be able to accommodate patients referred by a GP or consultant.
Scans are provided to patients over the age of 18.
For more information and to book an appointment, visit www.scanningforhealth.co.uk