News |
Tuesday, 17th October 2017
University featuring at Manchester Science Festival
Exciting science-themed events across the city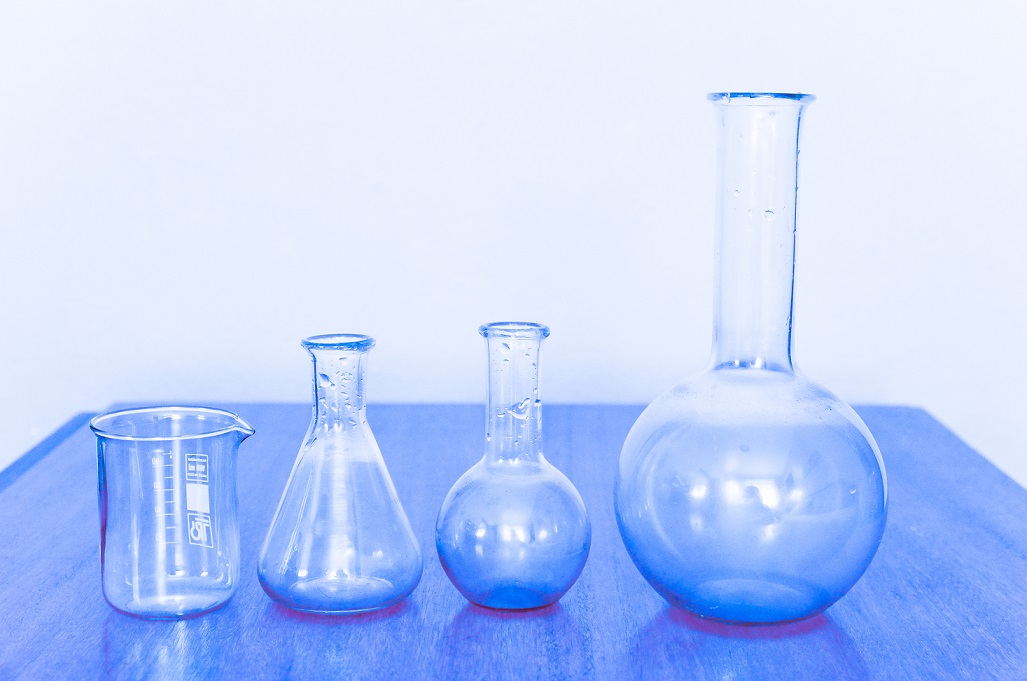 The theme of science is once again taking over the city with arts, poetry and fashion events featuring as part of the University's involvement in this year's Manchester Science Festival produced by the Museum of Science and Industry.
Every October, the festival creates a place for innovative, surprising and meaningful experiences, where people of all ages can ignite their curiosity in science.
2017 is the 11th year of Manchester Science Festival and organisers are hosting 11 days of bold, creative and thought-provoking science events across Greater Manchester. This year's festival takes place between Thursday 19 October 2017 and Sunday 29 October 2017.
As a festival partner, Manchester Metropolitan will be using its research and know-how to bring science alive.
Wartime shelter microbiology
A major theme of one Manchester Metropolitan event is the threat of antimicrobial resistance.
Microbiologists, engineers and nurses will talk about how science has developed since the Second World War in the historic setting of Stockport's air raid tunnels at the Going Underground event.
Joanna Verran, Professor of Microbiology at Manchester Metropolitan University, said: "My particular interest is in microbiology. In the Second World War when the air raid tunnels were being used there were no antibiotics, as they were only being mass produced when the war ended. So how did people cope with infections in an era before antibiotics?
"At this event, we will talk about a pre-antibiotic era and a post-antibiotic era. We'll explore with you what we can do to prevent antimicrobial resistance or at least delay it."
Events
The University is involved with a number of activities as part of Manchester Science Festival:
Hats off to vLeather: Jane Wood, Senior Lecturer in Textile Technology at the Manchester Fashion Institute, will be showing visitors how to grow their own organic fabric from kombucha tea. Stockport hatmaker and Hat Works curator, Bronwen Simpson, will also be helping you create a fashion statement using Jane's biodegradable wonder fabric.
Pi: Great City Health Check: Dr Fiona Wilkinson, Professor Neil Reeves and Professor Jamie McPhee from the University's School of Healthcare Science will be taking Manchester's pulse and measuring the strength of the city through experiments. You'll also hear about the latest discoveries in cardiovascular health and heart disease, explore a web of CGI veins and arteries, discover how healthy muscles keep you young and trace the journey of blood around the body in our special pump action game.
Smart Cities: Get involved in an immersive and engaging debate about how to meet Manchester's future energy demands. Discover how scientists from the European Commission and researchers from Manchester Metropolitan are rising to the challenge of keeping Europe's lights on and what this means for Manchester's future as we explore a world of biofuels and next-generation batteries. Be prepared to experience interactive art and hands-on performances inspired by the science of smart cities.
Experimental Words: Poetic scientist and Senior Lecturer in Science Communication at Manchester Metropolitan, Sam Illingworth, has paired with some of Manchester's finest spoken-word artists to compete in a science slam show where biology meets balladry, physics encounters free verse and chemistry confronts cadence.
A Grand Exposition: Sci-Art is a new specially curated exhibition as part of A Grand Exposition, featuring artworks that blend science, art and technology. Most of the works have been created by local artists, including Jon Biddulph and Dave Griffiths from Manchester School of Art, who share an innovative approach to using science, data and technology. On display for just three-days (27 – 29 October), this exhibition is not to be missed.
Going Underground: Join researchers from Manchester Metropolitan University on a tour of the town's famous air raid shelters, exploring secret tunnels and meeting microbiologists, radar engineers and nurses along the way. You'll get an insight into WWII nursing and pre-antibiotic techniques, the rise of antibiotic resistance, alternative therapies, the science of radar and its evolution into modern-day smart security screening.
In the Second World War when the air raid tunnels were being used there were no antibiotics, as they were only being mass produced when the war ended. So how did people cope with infections in an era before antibiotics?
Physics Pics: Organised by Pierre Grace, from the Faculty of Education and a member of the Institute of Physics, this brand new, national photography competition Physics Pics is an opportunity for audiences of all ages to illustrate the interesting world of physics (and more broadly, science) with photography. The winning pictures will be on display at an exhibition at Central Library between 19 – 28 October.
Electrifying the Voice: Pierre Grace is also involved in organising a special musical event in two acts on Thursday 19 October. Exploring the greatest musical instrument ever made - the human voice. Join soprano Daniela Sicari, baritone John Jones and University of Salford Professor of Acoustics Trevor Cox as they explore this most exquisite of instruments at . Our singers and scientists mix scientific analysis with musical interludes, you'll be taken on an exploration of the workings of the voice and how it can be adapted to different styles.
Dawson City: Frozen Time (North West Film Archive): Lost for half a century, 500 films were discovered buried under a subarctic swimming pool in Canada's remote Yukon Territory. Dawson City: Frozen Time is a feature film that pieces together history and features rare footage from the early silent era. Filmmaker Bill Morrison joins us with archivists, conservation specialists and HOME's Artistic Director, Sarah Perks, for a post screening insight into the scrupulous and fascinating process behind his one-of-a-kind creation. Falling on UNESCOs World Day for Audiovisual Heritage and celebrating the North West Film Archive's 40th anniversary, this is the perfect way to celebrate the very best of restoration and preservation in film. Screening 27 October at HOME