News |
Tuesday, 9th January 2018
How facial ageing software helps smokers quit for good
System provides enticing incentive to stop harmful health habits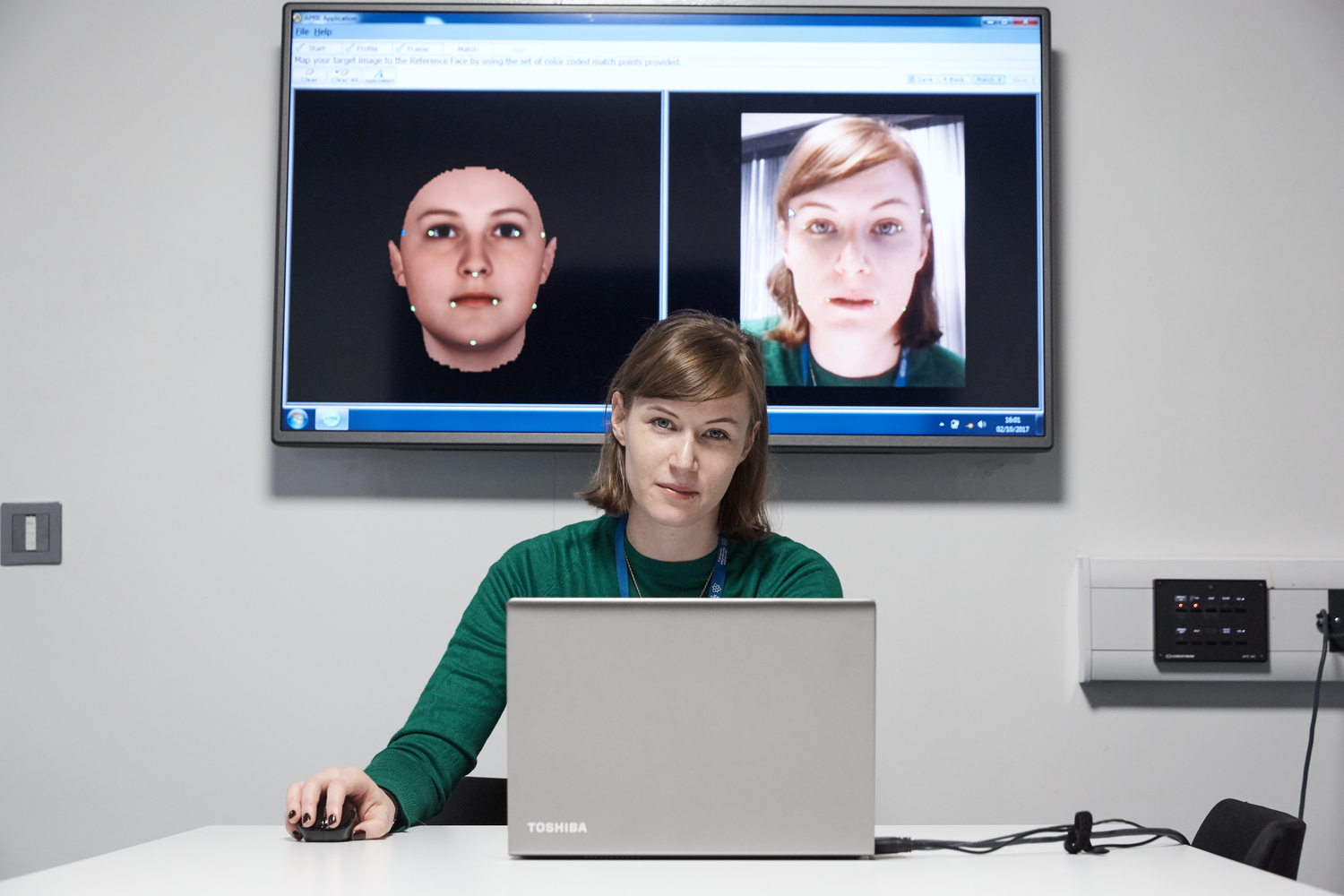 Article originally published in Met Magazine, the CIPR North West's publication of the year
It takes just 21 days to make or break a habit, the old adage goes.
Some say 28 days, some shorter, but whatever is true, habits, even bad ones, are just a part of human nature.
You might make New Year's vows to eat healthily, cut down on sugar or take more exercise, perhaps to drink less alcohol or spend more time with friends.
Whatever the goal, it can be hard to get there. Resolutions fail, old habits remain. Driven by a complex array of factors, humans can press on regardless, engaging in activities they know to be harmful to their health, dismissing or ignoring the consequences.
Why? Well, old habits die hard.
A fact known only too well by public health practitioners and campaigners. Think smoking, sun protection, alcohol consumption.
All of these health behaviours have been in the sights of successive campaigns from the government, NHS, charities and health groups, which deploy all available means to convince and cajole.
And they have not been without their success, either. In 2016, 15.8% of adults in the UK smoked, down from 17.2% in 2015, according to data from the Office for National Statistics (ONS). In 1974, almost half of all adults smoked.
Some people stubbornly continue, however. One in 10 people in Northern Europe use a sunbed, increasing their exposure to UV rays. In 2016, 9.6% of British adults – around 4.9 million people – drank alcohol on five or more days, ONS statistics show.
In a bid to tackle this, researchers at Manchester Metropolitan developed new tactics alongside the traditional.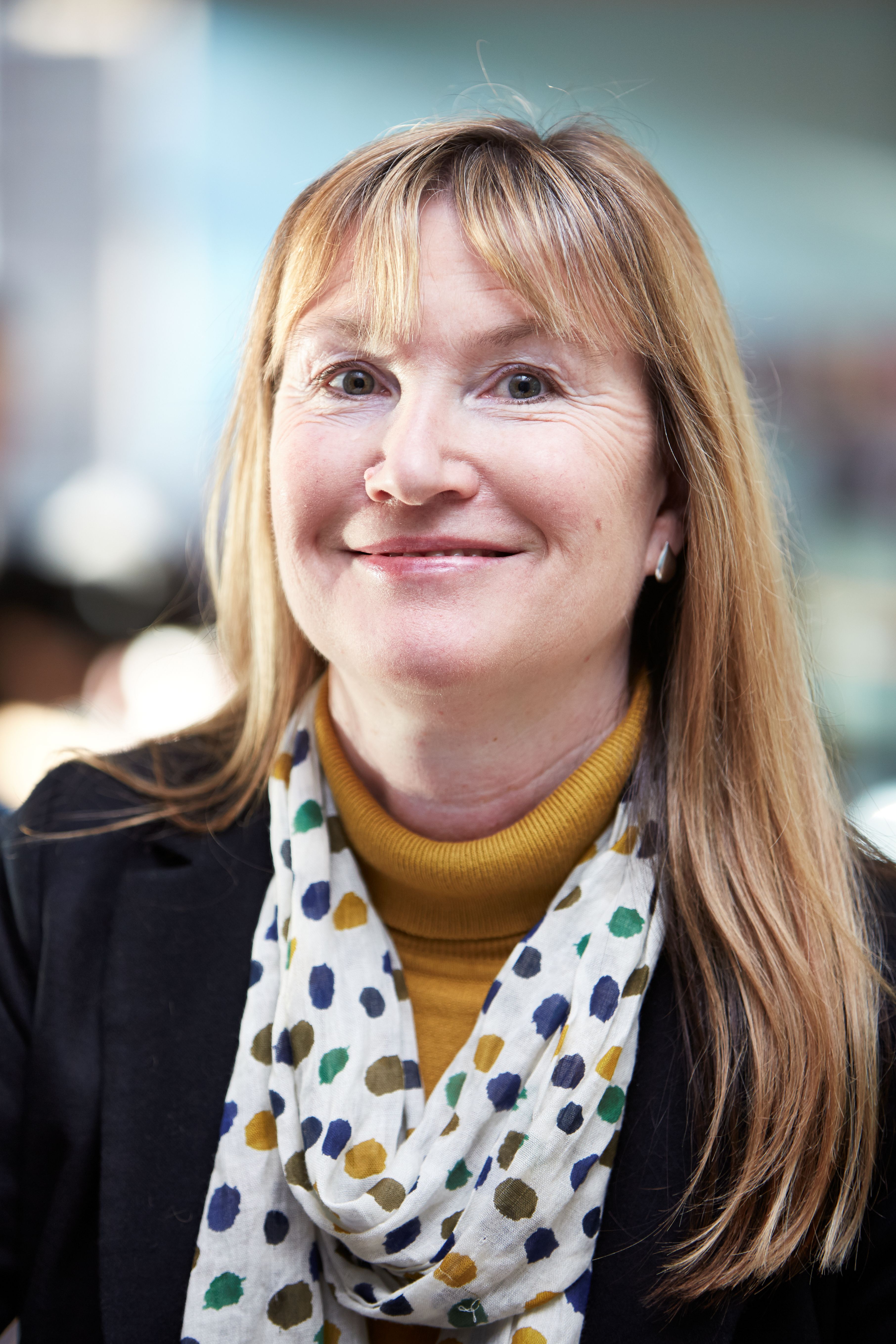 Professor Sarah Grogan is a health psychologist, and a specialist in body image and how that might influence our health behaviours.
By utilising specialist age-related facial morphing software, her research looks at the impact of our habits on how our faces might age – using the shock factor of seeing ourselves in older age to inspire change today.
It's simple, effective and has a massive impact on people's motivation to change
"It's simple, effective and has a massive impact on people's motivation to change. A lot of people can't get the image of themselves as an aged smoker out of their heads," said Prof Grogan, who first conducted studies in 2008 at Staffordshire University when participants were shown images of their ageing faces if they continued to smoke or if they quit.
"We can have good habits and bad habits, each one distinct from the other and driven by a variety of factors.
"In some instances, we can break bad habits after being confronted with evidence of their adverse impacts. However, in many cases, we may continue regardless, often with negative consequences for our health."
She adds: "We thought if people could see the impact of what they're doing on their appearance in the future, but see it today, it might provide an incentive to chart a new course.
"We initially spoke to young people aged 17-24 in a focus group study, and asked them what would motivate them to quit smoking – and the key thing was damage to their appearance.
"There is a very effective facial morphing programme by APRIL, which shows you how your skin would look if you stopped smoking and how it would look if you carried on smoking, right up to 72 years of age.
"The programme is able to generate very life-like ageing scenarios."
Quick and efficient, users sit down in front of a computer to take a snap of their face. The intelligent software then runs a simulation. A window into the future.
A promising tool for those involved in encouraging smoking cessation
Images show marked differences in skin quality, wrinkles and colouration.
The impact on behaviour was apparent and secured funding from Stoke NHS Primary Care Trust, as it was known then, to run larger trials. Smokers reported that facial morphing had changed their attitudes and even their perceived addiction to nicotine.
South Staffordshire smoking cessation services, with the help of Prof Grogan, incorporated the facial morphing system. Football fans may have spotted it as a mobile service, deployed outside Stoke City FC's stadium.
Thousands of smokers have now been exposed to the facial morphing system. A tobacco control coordinator declared the system a 'great shock and a real draw' for smokers.
Sheffield-based GP Dr Brian McMillan, who has worked with the facial morphing programme and is a NIHR Clinical Lecturer at the University of Manchester, adds: "Research has shown that signs of ageing attributed to smoking may act as an important motivation to quit, so APRIL could be a promising tool for those involved in encouraging smoking cessation."
At Manchester Metropolitan, Prof Grogan expanded on the research with colleague Dr Maria Cordero, analysing stress levels via skin response and pulse.
The team want to see if there is a connection between stress response and the propensity to quit smoking when facially morphed. It is attracting the attention of NHS services.
The work has now evolved into other corners of public health, namely UV exposure and alcohol consumption.
The desire to look good, especially among younger adults, is an increasing concern for public health officials with people taking risks in the sun or through increased sunbed usage.
The 'window into the future' is particularly useful in this context because skin damage from UV exposure does not show up for 20 years.
The World Health Organisation states that almost 40% of sunbed users in the UK have fair skin. Additionally, 25% of Northern European artificial sunbed users are 16 to 24 years old, a particularly hard group to convince. But, as Prof Grogan's research identifies, a group susceptible to the image impact factor.
"Skin cancer caused by sun exposure presents a significant economic burden to the NHS," Prof Grogan explains.
"Health-related sun-protection campaigns fail to motivate many people to change their behaviour; however, there is growing evidence that young women and some young men may respond better to threats to appearance than risks to health.
"We have shown that using the sophisticated age-appearance facial morphing technique can be a good way to change attitudes to sun exposure. It has been very effective at enabling women under 35 to use sun protection to protect against skin cancer, and new work by Manchester Metropolitan PhD student Sofia Persson suggests that it has similar impacts for women over 35."
A natural extension of their studies, the researchers hope to analyse the impact of facial morphing with alcohol, tailored to each person's daily alcohol unit consumption.
It is yet another example of the broad application of the system that can encourage people to adapt and alter their lifestyles.
The use of the software at Manchester Metropolitan could hold the key to persuading change across a host of harmful behavioural habits in society, alleviating pressure on the NHS. Whether it takes 21 days or longer, the ambition remains the same: to create a healthier and happier population.
So yes, old habits die hard. But with facial morphing, it may just become a little bit easier.