News |
Thursday, 8th February 2018
Crowd science team confirms 670,000 fans watched Super Bowl parade
Experts analysed huge crowds in Philadelphia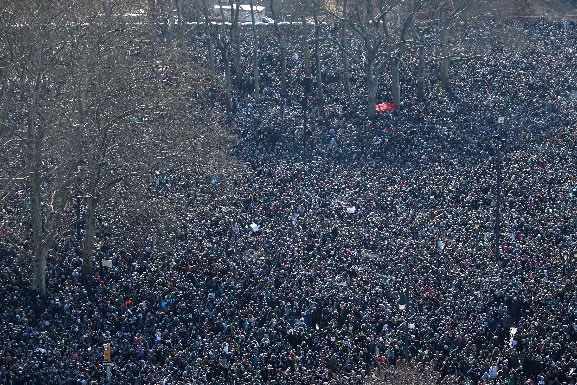 Crowd science experts and students at Manchester Metropolitan University provided the official crowd numbers and analysis of Philadelphia Eagles' victory parade, which took place following the team's historic win at the Super Bowl, the end-of-season championship game in American football.
The closure of schools and businesses for the day helped over 670,000 fans line the five-mile route through the famous city, in the state of Pennsylvania, to celebrate the grid iron franchise's historic victory.
A team of seven MSc students at Manchester Metropolitan worked with course leaders, Professor Keith Still and Marcel Altenburg, to analyse the huge crowd numbers across the five-mile route and confirm the official attendance.
The team was commissioned by The Philadelphia Inquirer, the city's newspaper, which covered the event live and distributed the crowd numbers to media outlets across the world.
Confirmed crowd numbers fell short of some unofficial estimates predicting an attendance from one to two million people, with the team's data and rigorous analysis of the event used to determine a realistic estimate.
A figure of 670,000 still massively outnumbers the attendance at the city's 2015 papal Mass event, which had an estimated a crowd of 142,000 people, and the parade for the Philadelphia Phillies' baseball championship victory in 2008.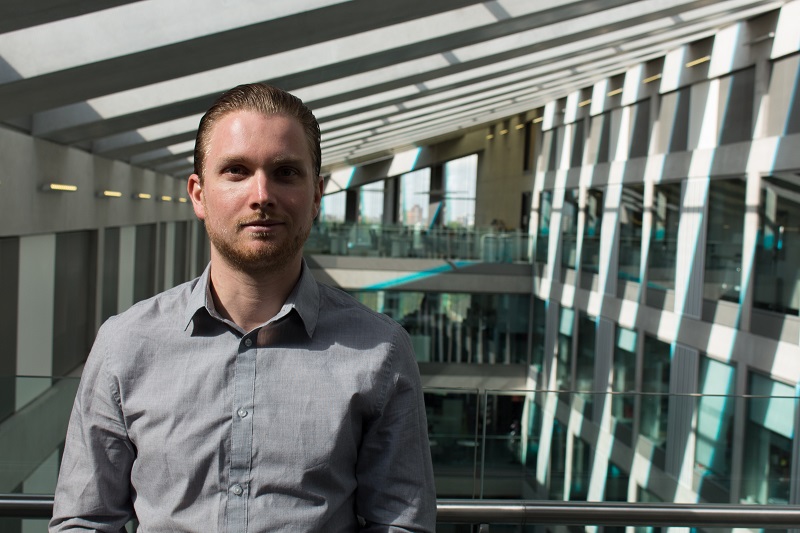 Marcel Altenburg, Enterprise Delivery Fellow at Manchester Metropolitan, said: "Our students simultaneously examined live feeds of the event from six different countries, covering different areas of the parade route. Using a combination of images, 3D mapping, flow rates, density and capacity of the public spaces, we offered a comprehensive analysis of the numbers in attendance.
"By dividing the five-mile route into three sections and adding the totals from each location at its peak attendance, we confirmed the crowd numbers at 670,461. While this may seem low compared to some of the unofficial estimates, the density of the crowds was still very high with 5.5 people per square meter calculated to be present in one location, Logan Square, alone."
The team of experts work together on Manchester Metropolitan's postgraduate course in Crowd Safety and Risk Analysis.
The course takes participants from a basic understanding of crowd safety and risk analysis to an in-depth understanding of the techniques in crowd safety engineering and essential legal obligations relevant to the industry.
Find out more about Crowd Science and the MSc in Crowd Safety in Risk Analysis by visiting www2.mmu.ac.uk/business-school/study/postgraduate.
The team of seven MSc students were: Mark Whitten, Jim Aughney, Eric Kant, Bert Bruyninckx, Jade Margaret Patel, Benjamin Nigel Cowcill and Ise Murphy.