News |
Wednesday, 7th June 2017
Ordsall Hall hosts 2017 Family Book Day
Ordsall Hall celebrated all things bookish this weekend at their Family Book Day.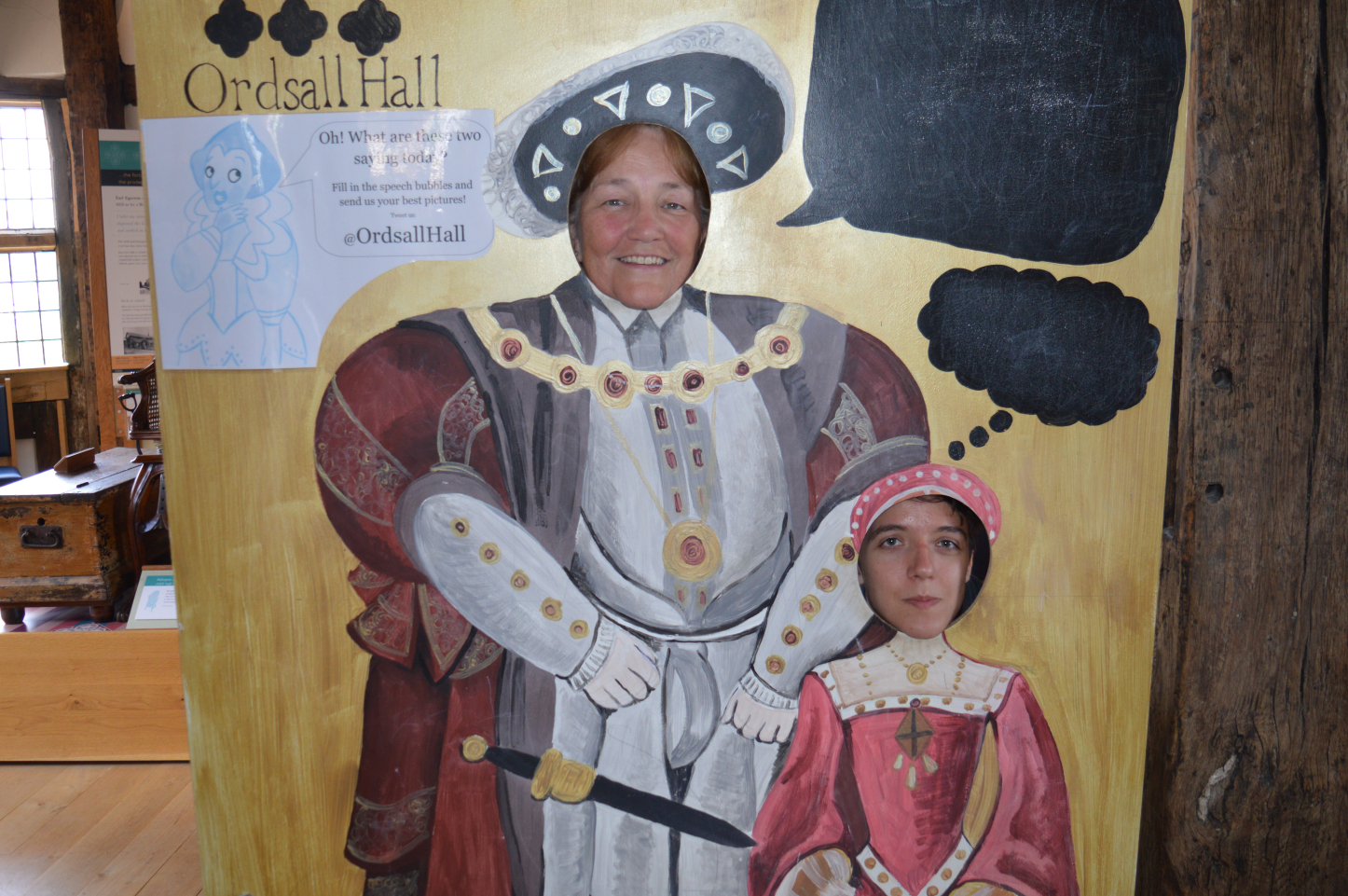 The event, part of Manchester Children's Book Festival (MCBF), was a great introduction to Ordsall Hall, a Tudor manor house situated in Salford, which has been preserved down the centuries while the landscape changed dramatically around it.
Sue Coutts, a volunteer at Ordsall Hall said, "We work hard to be available for all members of the community, including children – once a month we have a fun day, and schools often come in – we're very much for the whole community."
It was a striking setting for a number of book-themed craft activities, including making origami butterflies and other animals from salvaged books – which would normally be recycled – making bookmarks, and colouring in Oddie the mouse (a character from a book about Ordsall Hall).
MCBF Festival Director Kaye Tew said, "It's great to get new craft ideas – for example today they're making story sticks – anything that gets kids using their imaginations is brilliant."
As well as the opportunity to find out about Tudor life, also on offer was an exhibition by the artist Claire Hignett, who had created a display of cloth dolls and a game exploring the experiences of Basque children who were evacuated to Salford during the Spanish civil war – an episode of history which has largely been forgotten, and which she thought should be commemorated.
Salford Library also attended, providing storytelling for families. One volunteer from the library commented: "As we're both part of Salford Community Leisure, the library and Ordsall hall are doing more to work together – we have similar audiences, and we're keen to promote reading, particularly the Summer Reading Challenge from the Reading Agency."
Children arrived dressed up as their favourite storybook characters, including Little Bo Peep and Dorothy from The Wizard of Oz. A Brown Owl leading a troop of Brownies said that they bring them every month, but this time the children got to listen to some storytelling and "they sat attentively all the way through it so they definitely enjoyed it, it was an added extra".
The event exposed some families to a new venue, and others to the Manchester Children's Book Festival, proving to be a very productive collaboration. It brought together an inspiring venue, that deserves to be more widely known, and a great collection of activities, encouraging children to get creative, and hopefully going on to motivate them to get reading.
Article By Bridget Taylor