News |
Monday, 5th March 2018
Running during Ramadan: Tabassum's 10K tale
"The atmosphere and the energy from the crowd and other participants is amazing."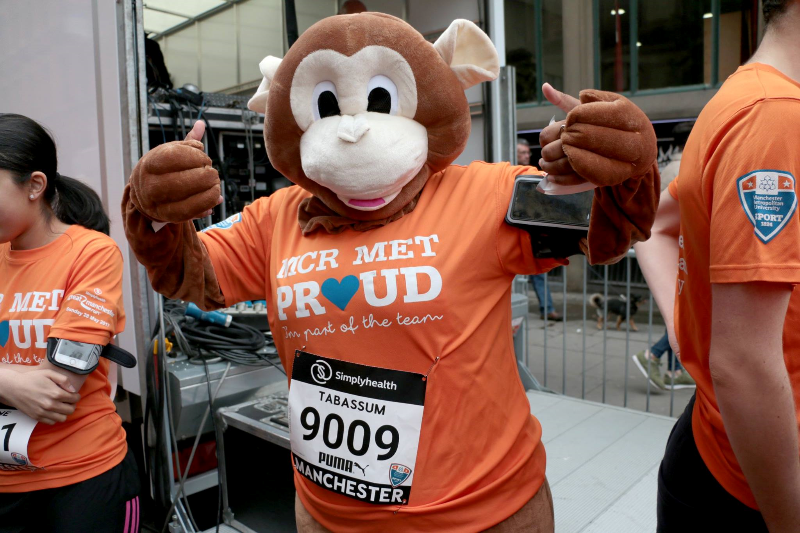 Tabassum Ajmal is a post-graduate Law student who took part in last year's Great Manchester Run during Ramadan while dressed in a monkey suit!
Tabassum tells us her Team Orange 10k tale:
"Last year I surprised myself by completing it, especially under the conditions I had put myself in. The atmosphere and the energy from the crowd and other participants was so amazing, they really kept me going. People who didn't know me at all were cheering me on and I even stopped for people to take pictures with me in my costume.
"I must admit, I was a little nervous running last year with it being so soon after the Manchester Arena attack. But I felt it was important to be there, standing together with everyone and that made me more proud to do it and be part of the positive experience.
"I'm excited to be part of Team Orange again and I'm really looking forward to the day. I'm hoping to do it in another costume and my nephew likes superheroes, so that's a possibility. The run takes place during Ramadan this year too, but I've done it before and I know I can definitely do it again."
Another great example of the Team Orange spirit getting our Manchester Metropolitan staff, students and alumni over the finish line.
Thanks for sharing your story Tabassum!
What's your 10K tale?
We'd love to hear your 10K tale and what's motivated you to sign up to Team Orange:
• Are you a first time runner?
• Are you running for charity?
• Are you setting a new personal best?
Please email internalcomms@mmu.ac.uk with your story.