News |
Thursday, 8th March 2018
Great Manchester Run Team Orange student benefits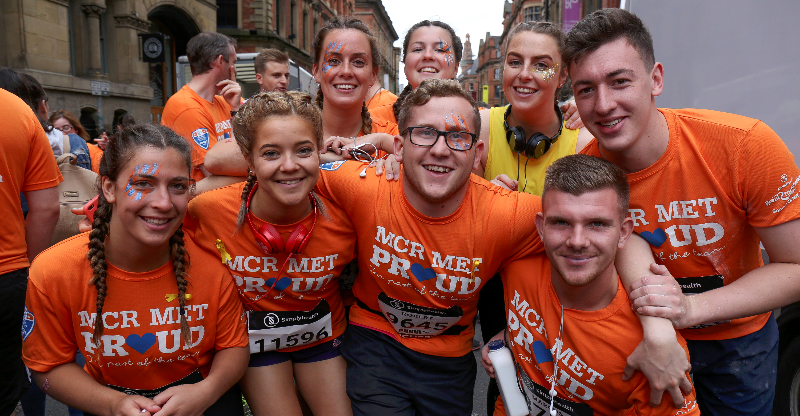 There are only a few weeks remaining for you to show your #McrMetProud by signing up to the Great Manchester Run on Sunday, 20th May with Team Orange for a fantastic £20 entry fee for students.
As well as the discounted student entry fee, there are lots of exciting Team Orange benefits from £12 a month gym membership to a special 'bag drop off zone' on run day.
To find out more about all the fantastic student Team Orange benefits, please watch the first in our series of #McrMetProud Team Orange videos below:
Joining Team Orange is easy, you can sign up at www.mmu.ac.uk/run or even better, you can sign up at the Old SU (99 Oxford Road) and pay with your Met card! Just buzz through to the MMU Sport and register in a couple of minutes.
Feel better, go further and get faster with Team Orange and show you're #McrMetProud by signing up today!